Pod Only Knows #008 – Solomon Missouri – Twitter's Pastor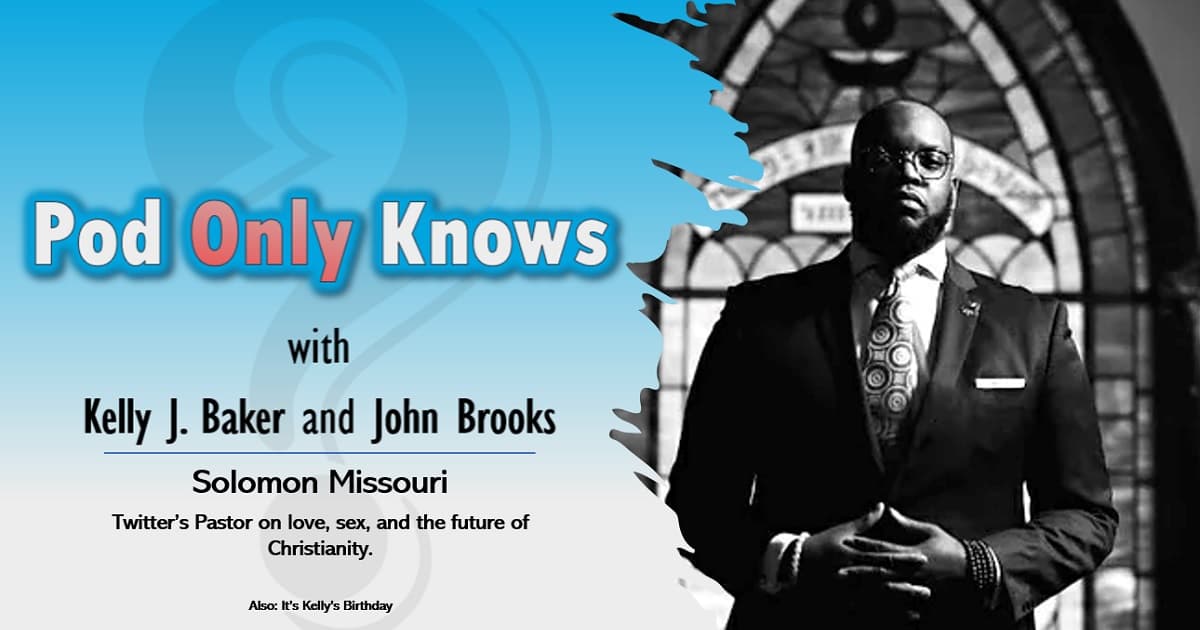 It's Kelly's birthday (John's was yesterday…) and so we decided to talk to one of her favorites – Solomon Missouri, known to those in the know as Twitter's Pastor.
In his own words, Rev. Solomon Missouri's ministry focuses on sexuality and spirituality outside and beyond church walls. We talk about how he stumbled into his role as Twitter's favorite spiritual leader, where Christianity is going, how he ministers to atheists who are still looking for community and support.
You can find out more about his on his website here: https://www.solomonmissouri.com/
Rev. Missouri is also on all the social medias of note, including, of course (we still call it) Twitter @solomonmissouri
Listen, Subscribe, and Rate Our Show:
Like Us on Facebook:
Follow Us on Twitter:
Follow Us on Instagram:
Say Hello: