#CageClub Revisited #034 – Snake Eyes (1998)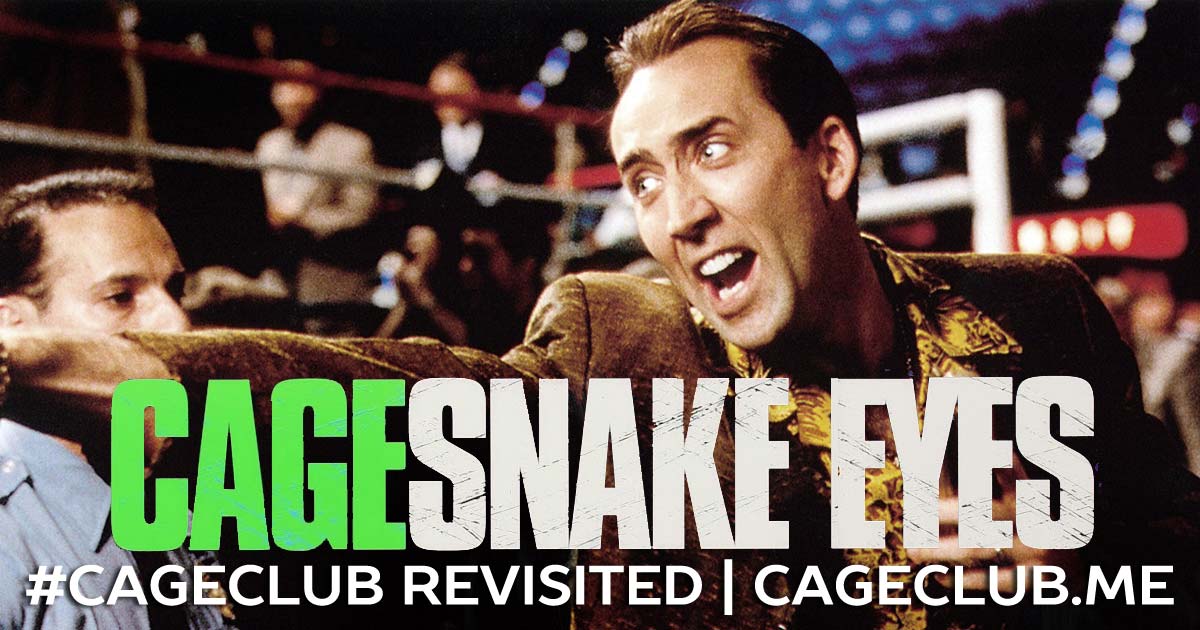 Snake Eyes opens with the greatest sequence in any Nicolas Cage movie. (Is this true? Maybe.) Cage is on fire and the suspense is hard to beat. It's a shame, then, that the rest of the movie never quite captures that energy. In this episode, we re-watch the movie that inspired our love of film conspiracies (you've got to have at least five people… it's a requirement!) while we also admire Brian De Palma's filmmaking style, Carla Gugino's affinity for genre pictures, and the weirdest (and slowest) shot to ever be placed under closing credits. Stay tuned for a brand new game: Can Mike Manzi complete the Beastie Boys lyric?!
Plus, let us never forget a movie in which the actor Kevin Dunn acts in a movie across from an actor playing a character named Kevin Dunne. Weird.
If you want to hear our more insightful and in-depth podcast episode about Snake Eyes, you can find that here.
Visit our Patreon page at patreon.com/cageclub
Download the bingo board template (.xlsx), plus bingo "squares" (and how to randomize)
.
Listen, Subscribe, and Rate Our Show:
Like Us on Facebook:
Follow Us on Twitter:
Follow Us on Instagram:
Follow Us on Letterboxd:
Explore and Say Hello: