The Monsters That Made Us #20 – The Invisible Man's Revenge (1944)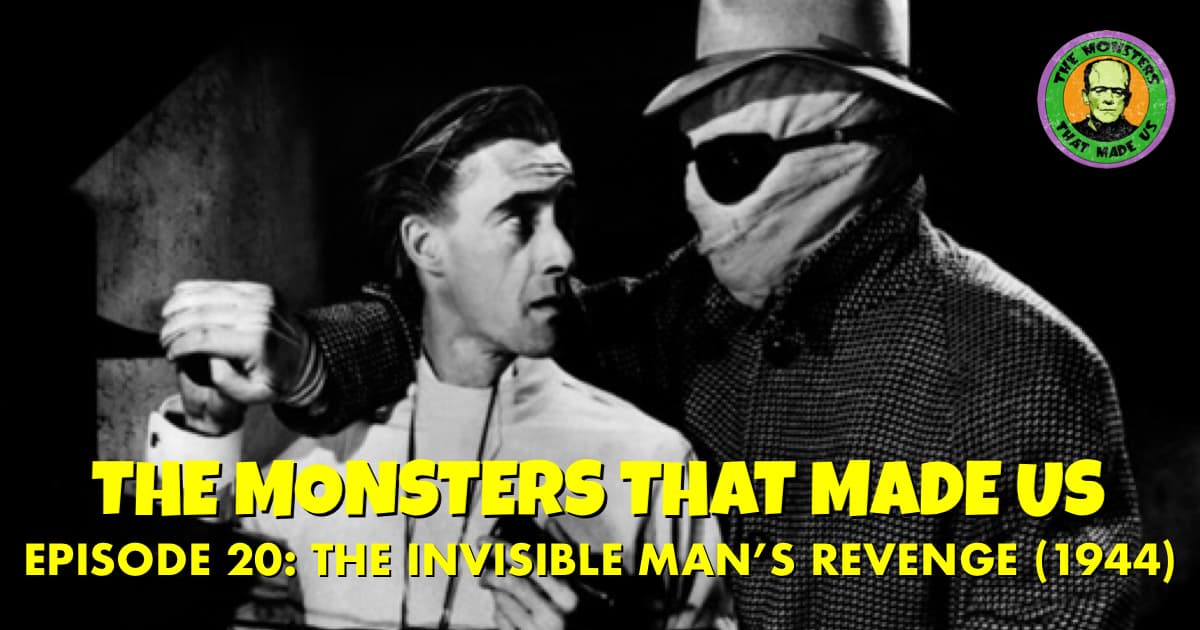 Look out! A lunatic with the power of invisibility is on the loose, but "The Invisible Dan" and "Monster Mike" are hot on his trail! Join them as they discuss Jon Hall's return to the franchise, John Carradine's underrated performance as Dr. Drury, John P. Fulton's ever-improving special effects, a screenplay that seems curiously underdeveloped, and whether or not the use of broad comedy undercuts the horror in The Invisible Man's Revenge!
If you enjoy this episode, and want to support the show, check out our Patreon!
Listen, Subscribe, and Rate Our Show:
iTunes
Spotify
Google Play
Stitcher
Amazon
Like Us on Facebook:
The Monsters That Made Us
Follow Us on Twitter:
@MonsterMadePod
@DanColon
@the_mikestir
Follow Us on Instagram:
@TheMonstersThatMadeUs
Explore and Say Hello:
Send us an email at themonstersthatmadeus@gmail.com!
Our Patreon!