Outcast (2014): A Return to Fine Character Form [Joey's Review]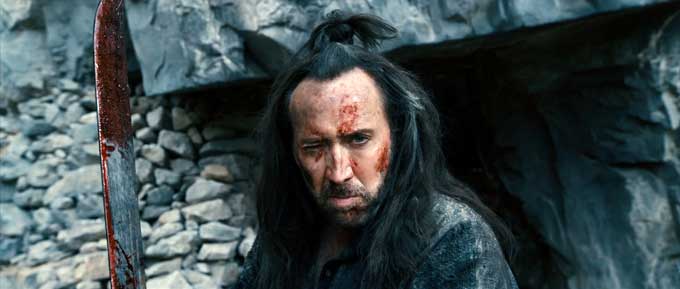 Every once in a while, a #CageClub film catches me off-guard for one reason or another. I know virtually nothing about a lot of these movies, so when a movie doesn't line up with the preconceived notion I have for it, it surprises me. OUTCAST, from the look of the DVD cover/poster art, seems like it's Cage and Hayden Christensen fighting their way through the Middle Ages — much like the beginning of SEASON OF THE WITCH. And for the first 10 minutes or so, it's exactly that movie. (Mike even jokes on the podcast that he thought they were re-using shots from Season of the Witch because of how similar the two are.)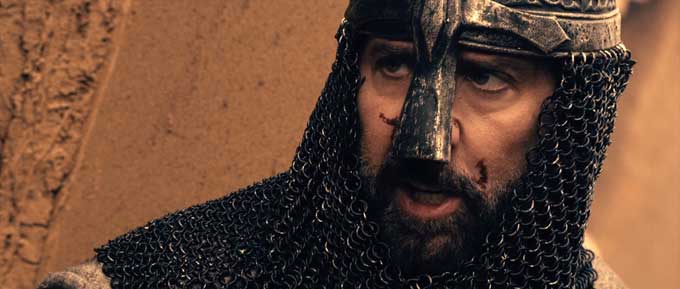 Then, seemingly out of nowhere, we're transported three years into the future and all the way to the Far East. Instead of a movie with two crusaders fighting their way through the Middle Ages, much of the first hour of this movie is Hayden Christensen playing guard to a young prince (well, technically, king?) and his sister, the princess. After the film's first 10 minutes, Cage doesn't re-appear until after the one hour mark. Luckily, the Hayden Christensen scenes work well enough to tide us over until Cage returns and graces us with one of his best characters from the past decade.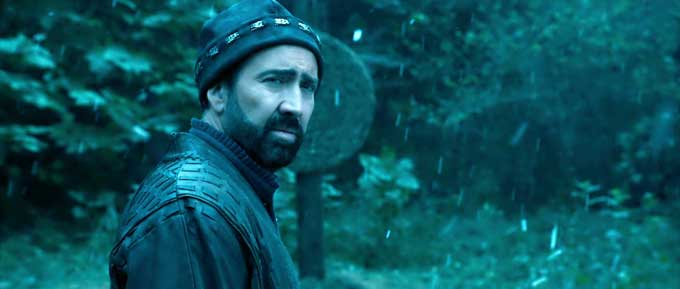 Since we last saw him, Gallain (Cage) has fallen off the deep end. He tells Hayden Christensen that he wishes he had let him rot. He seems to be a drunk and maybe even a drug addict, and who knows what's happened to him in the three years we've been away? He's got snakes wrapped around both wrists and uses one to scratch his chin. His voice is crazy and everything he does is heightened or exaggerated. Gallain is exactly the type of character that Cage would play earlier in his career, and one we haven't seen in a while.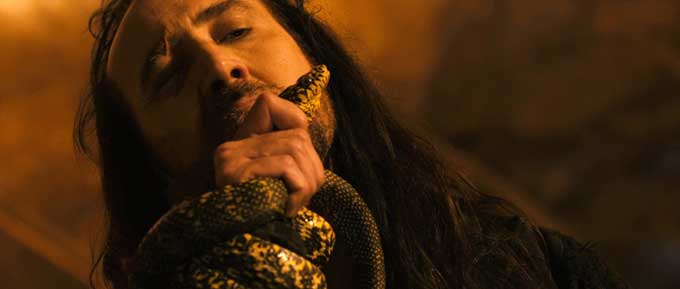 For the past handful of movies, Cage has had heightened moments, but we hadn't seen him fully immersed in a level of crazy like this for a while. It's like seeing an old friend for the first time in a while — there's a familiarity and a comfort there that can't be ignored. Crazy character Cage is a delight, no matter what brand of crazy he's dishing out and no matter what the specifics of his character are. It's the first time since GHOST RIDER: SPIRIT OF VENGEANCE (six or so movies ago) that Cage hasn't played some sort of variation on a father. Some of those roles have been great, but this is where he belongs. He's home.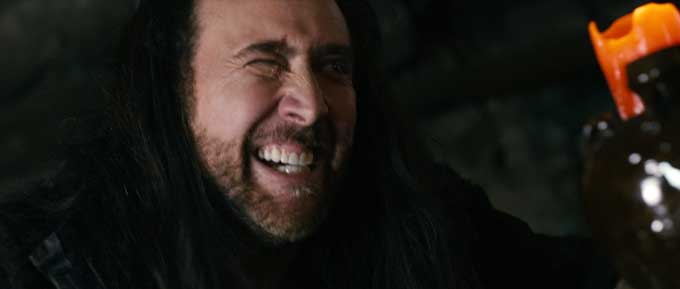 Outcast is not a great movie, but it's a better movie — and a far different one — from what I was expecting it to be. It's available to stream on Netflix, and worth watching (or at least skimming through) if you're even remotely invested in #CageClub. There's some cool action, and a lot of the cinematography is really nice to look at. It's by no means essential, but more entertaining and creative and unique than many of the other films in this time period. If you're looking to kill 90 minutes, you could do worse than Outcast.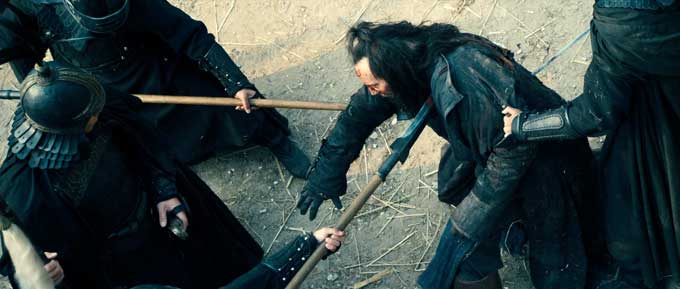 How can I watch it? It's on Netflix.
What's up next? Cage goes holy in the religious "thriller" LEFT BEHIND.