1999: The Podcast #038 – Mystery Men – "The Spleen" – with Becky Ellis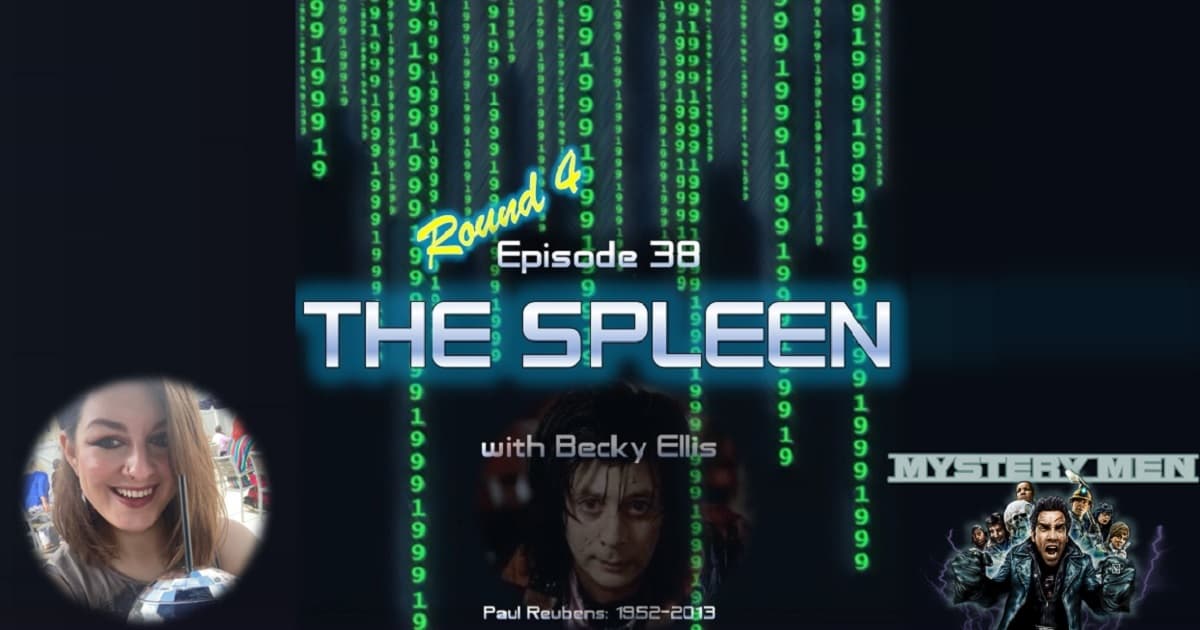 Mystery Men was 1999's 68th-highest grossing movie, and an overall money loser.
It arrived at a strange but opportune time, as it both lampooned and heralded the rebirth of the superhero genre. The early stages of its production date to the mid 1990s, when movies like 1998's Blade, often cited as the birthplace of the modern superhero film, began preproduction.
Based on the comic book series by Bob Burden, Kinka Usher's Mystery Men was first offered to Danny DeVito and Stiller, who both turned it down for personal reasons. Usher landed the movie thanks to his reputation as a great director of commercials.
But the movie's massive cast of established talent and big ambitions proved too much drama for Usher, who, according to Hank Azaria, said "I'm going back to commercials when this is done. I've had enough. I'd much rather do my cool little one-minute shorts that I make than deal with all this nonsense."
Mystery Men is very much a product of its time, and is now considered a cult classic. It also stars the late Paul Reubens, so we decided now was the time to talk about it, and we invited filmmaker, pop culture junky, and die-hard Mystery Men evangelist Becky Ellis to join us.
o
Listen, Subscribe, and Rate Our Show:
Like Us on Facebook:
Follow Us on Twitter:
Follow Us on Instagram:
Follow Us on Letterboxd:
Say Hello: