2 Fast 2 Forever #245 – Logan Lucky (2017)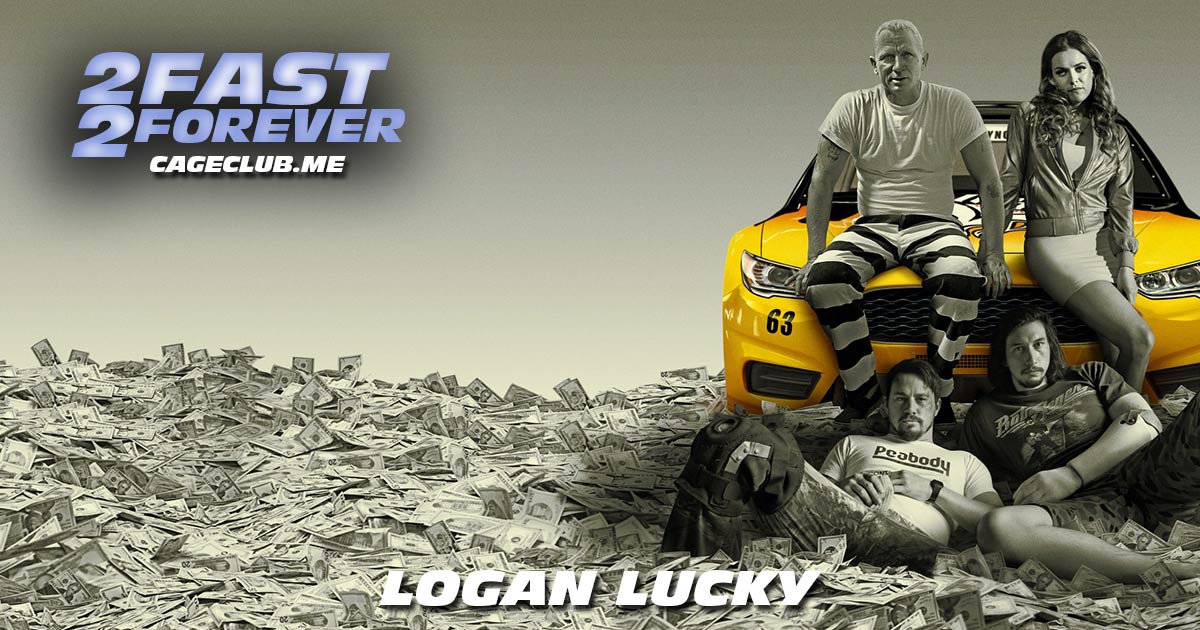 "CAULIFLOWER!" We're taking on "the Hillbilly Heist" (or "Ocean's 7-11") with the help of Brian Silliman as we talk about Logan Lucky! First, though, Wes lets us know how Han came back into the franchise (for the first time) before we enter the 2 Fast 2 Furious Minute (15:40) to escape the Pearl and find a mystery woman with a possible connection to No Knees Denise. Then, Brian joins us to talk about Logan Lucky (32:15) as we wonder, could the Fast & Furious movies be documentaries in the universe of this movie? We talk about Joe Bang, how Logan Lucky puts a twist on the heist genre, and how it compares to Hobbs & Shaw in terms of its Game of Thrones jokes. We make our heist picks, yearn for a sequel, and find something we've been searching for in Fast & Furious movies. Plus, Brian teases his revised F&F rankings!
Visit our Patreon page at patreon.com/2fast2forever. Extra special shout-out to Ben Milliman, Alex Elonen, Nick Burris, Brian Rodriguez (High School Slumber Party), Hayley Gerbes, Michael McGahon, and Lane Middleton for joining at the "Interpol's Most Wanted" level or above!
Want to re-live past memories? Find all episodes from past laps here.
Intro music by Nico Vasilo. Interlude and outro music by Wes Hampton.
Listen, Subscribe, and Rate Our Show:
Like Us on Facebook:
Follow Us on Twitter:
Follow Us on Instagram:
Explore and Say Hello: