Writers' Strikes, Party Queens, & Food Trucks on the Xi4S Roundup!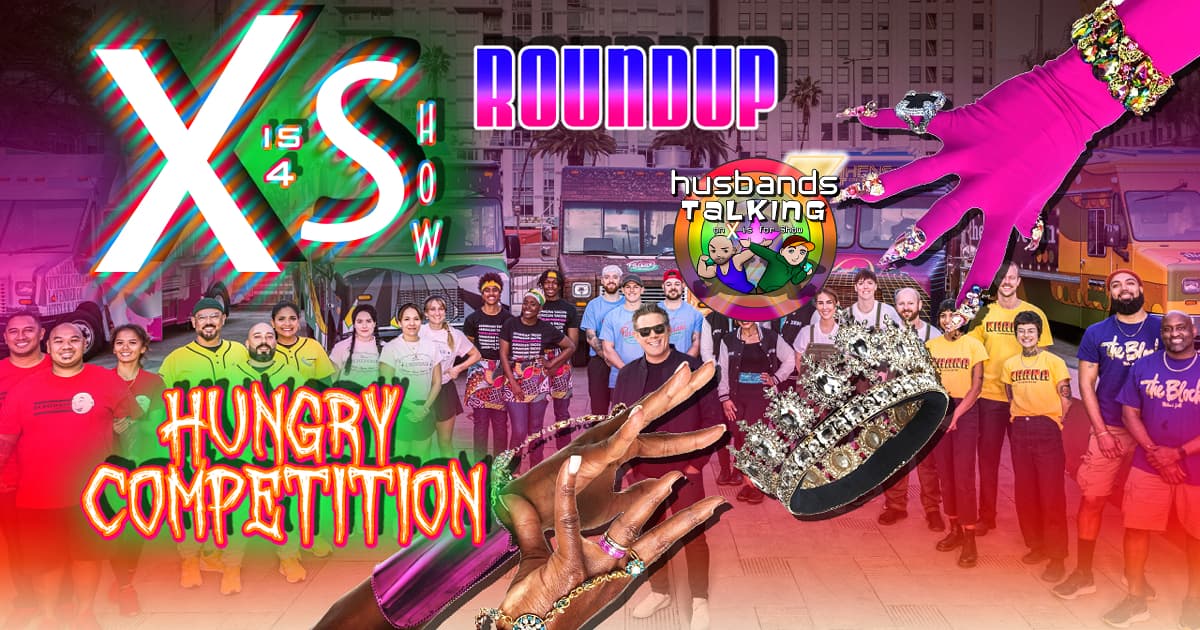 It's the weekend – and that means the Action Pack are here to look back at their week in TV! Kicking things off with a look at the newest news from Disney+ – namely the fact that Disney+ is subtracting a ton of content from across several platforms. With content departing, that means rights and residuals disappear as well, which of course means talking Writer's Strike. The guys voice support of the WGA and hope for a promising resolution – and in the meantime, they talk unscripted. Drag Me To Dinner kicked off with a heavy drop, and the guys definitely heard the thud. Then, look at TWO episodes of RuPaul's Drag Race: All Stars Season 8 before getting mad stoked for Daddy Tyler Florence's debut on MAX with the newest season of The Great Food Truck Road Race! All this and more on an all-new X is for Show!
And make sure to check out all the great stuff we have to offer over on our channel, X Is For Show!
Listen, Subscribe, and Rate Our Show:
Like us on Facebook:
Follow us on Twitter:
Follow us on Instagram:
Follow the CageClub Podcast Network:
Say Hello: