Final Fantasy Pixel Remasters & Theatrhythm on Switch — Worth It Or Rip-Offs? Answer: Worth It!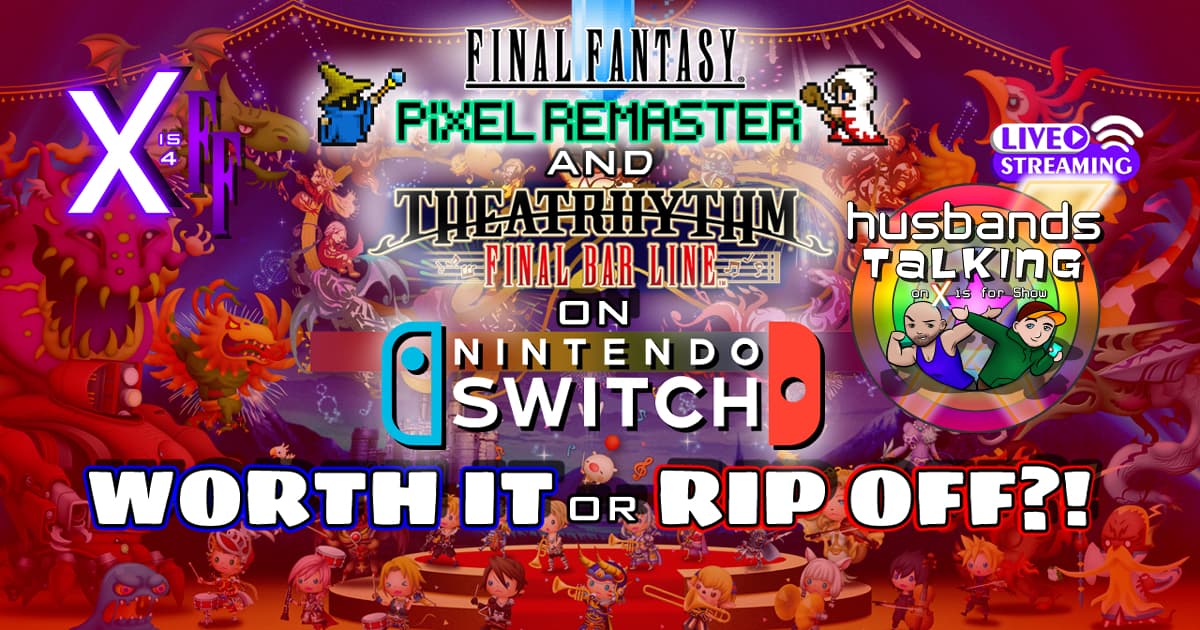 What is a "Final Fantasy"? And if it's so double-effing-final, how are there 15 … plus like 100 more?! This week, the Action Pack breaks down Nico's all-time favorite video game series to celebrate the landmark sales of the Final Fantasy Pixel Remasters & Theatrhythm: Final Bar Line and their emergence onto the PS4 & Switch! The team cover Final Fantasy I-VI in their MANY iterations – the characters, the stories, THE SUMMONS, OBVIOUSLY; and then get ready to DANCE with Theatrhythm: Final Bar Line, the most recent in a series of rhythm games taking the characters from the Final Fantasy Universes and giving them the SMB3 Intro treatment – celebrating the worldwide phenomenon that is FF music (and the music of the greater Square Enix company)!
And make sure to check out all the great stuff we have to offer over on our channel, X Is For Show!
Listen, Subscribe, and Rate Our Show:
Like us on Facebook:
Follow us on Twitter:
Follow us on Instagram:
Follow the CageClub Podcast Network:
Say Hello: