2 Fast 2 Forever #224 – Homefront (2013)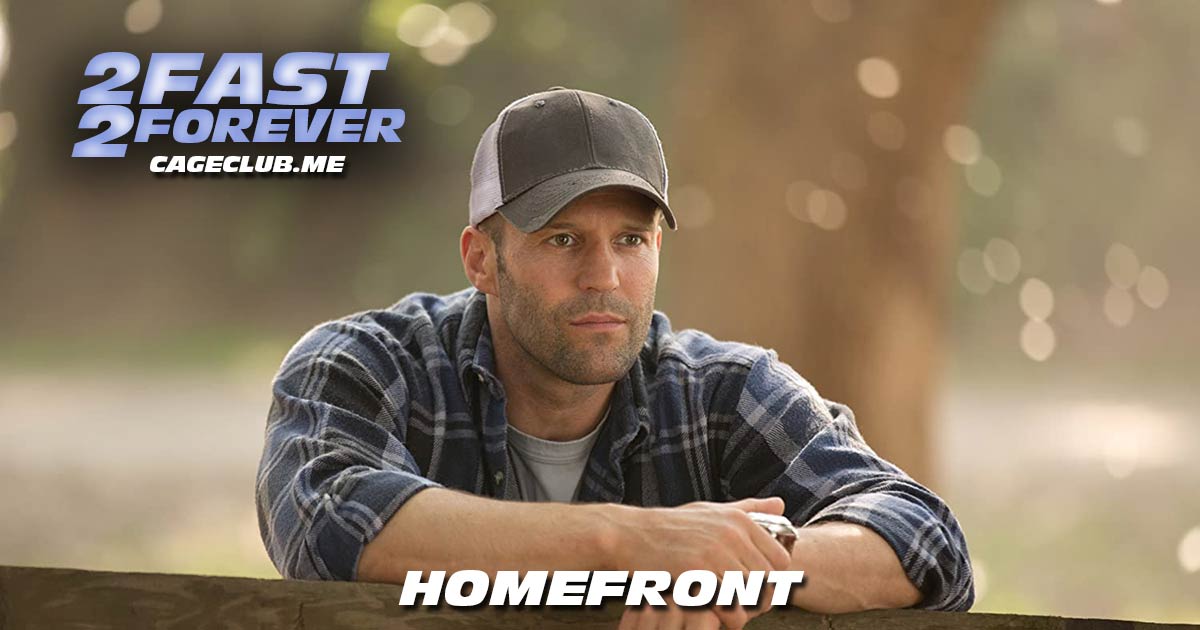 We're headed to the bayou this week with Nate Milton (The Rocky Maivia Picture Show) for Homefront, selected for us via Patreon by Jake Freer! Before we meet Gator, though, we talk about Jason Momoa joining the Fastiverse, talk about some new TV recommendations, and tease a new lap idea and a new t-shirt idea. Then, we enter the #2F2F Minute (35:00) to wonder what Bilkins really thinks of Brian and whether or not Roman compares himself to Dom. Then, Nate joins us (47:10) as we dive into Homefront, and wonder: is this a ceremonial passing of the torch from Sylvester Stallone to Jason Statham?
We discuss Jason Statham's two modes, whether or not this is an action movie, and how much we like (or don't like) James Franco in a more restrained role. We pitch sequels (based solely on accents), look back at Winona Ryder's career (and her "quaint" cancellation), define "Big Dom Energy," and go on Remember the Titans and Ryan Gosling tangents. Plus: how many Jason Statham movies does Joey's library have? The answer may surprise you!
Visit our Patreon page at patreon.com/2fast2forever. Extra special shout-out to Ben Milliman, Jake Freer, Alex Elonen, Nick Burris, Brian Rodriguez (High School Slumber Party), Hayley Gerbes, Christian Larson, Michael McGahon, and Lane Middleton for joining at the "Interpol's Most Wanted" level or above!
Want to re-live past memories? Find all episodes from past laps here.
Intro music by Nico Vasilo. Interlude and outro music by Wes Hampton.


Listen, Subscribe, and Rate Our Show:
Like Us on Facebook:
Follow Us on Twitter:
Follow Us on Instagram:
Explore and Say Hello: