Guarding Tess (1994): How Do You Define Comedy? [Joey's Review]
What defines a genre? How funny does a movie have to be for it to be considered a comedy? Can a movie be a "comedy" if it's not funny for prolonged stretches? These are all things that came to mind when I was watching GUARDING TESS, a movie that IMDb defines as both a comedy and a drama.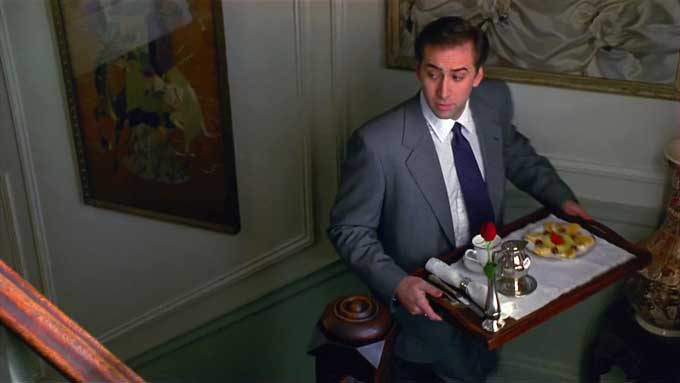 After a pretty heavy stretch — the subpar and racist AMOS & ANDREW, the stellar (but dark) RED ROCK WEST, and the inconsistent and crazy DEADFALL — we were looking forward to a stretch of comedies before Cage attempts to drink himself to death in LEAVING LAS VEGAS. We'll have to wait and see what the future holds as far as IT COULD HAPPEN TO YOU and TRAPPED IN PARADISE are concerned, but here's one thing for certain: Guarding Tess is not a comedy.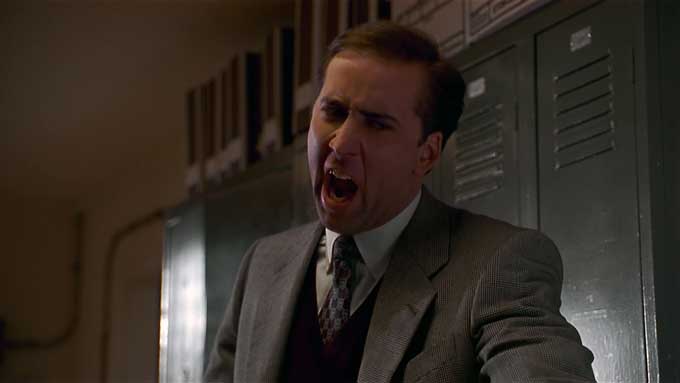 Yes, there are funny elements. But just having comedic bits or funny lines doesn't make something a comedy. I truly think that BREAKING BAD had some of the funniest writing of any show in the past 10 years, but I'd never consider that a comedy. (On the other hand, a comedy can take a dramatic turn and make you question it in reverse; I'm looking at you, BOJACK HORSEMAN. But you know what you're doing. Keep doing you.)
Guarding Tess is a comedy if your sense of comedy is watching an old lady nag Nicolas Cage for an hour, then get kidnapped. Oh, did I not mention that yet? This "comedy" wraps itself up with a kidnapping plot that leads to the former FLOTUS being buried alive. Classic comedy, I tell you!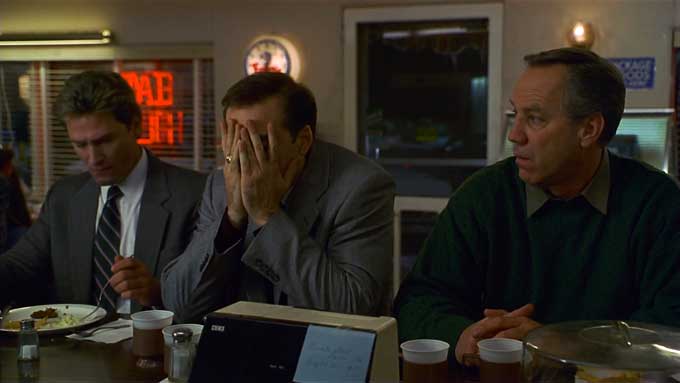 Cage plays Doug Chesnic, a Secret Service Agent who's just completed a three-year stint defending a former first lady, the titular Tess Carlisle, in boringboringboring Summersville, Ohio. He wants to leave his post and get back into the action, but Tess wants him to stay on board, and Cage is directed (by the POTUS!) to give her what she wants.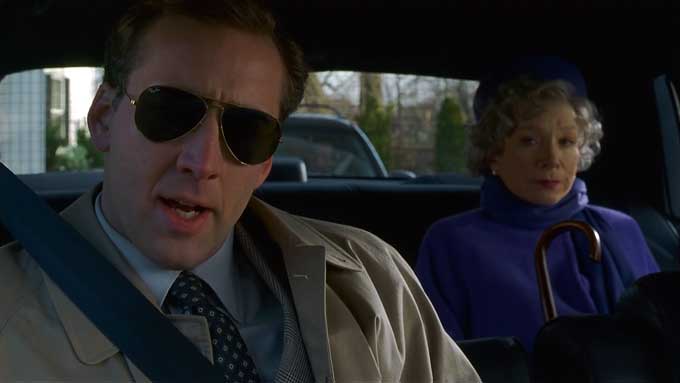 We learn by the end of the movie that Cage is very good at being a Secret Service Agent. Being stuck in Ohio with nothing to do but run errands for a 60-year-old woman, however, does not make for a compelling job — or a compelling movie. As the audience, we're thrust into the monotony of Cage's day-to-day routine, and we really feel for him because we're just as bored as he is. It's an interesting tactic that director and co-writer Hugh Wilson takes: bore your audience to tears with a total lack of conflict… in a comedy, nonetheless!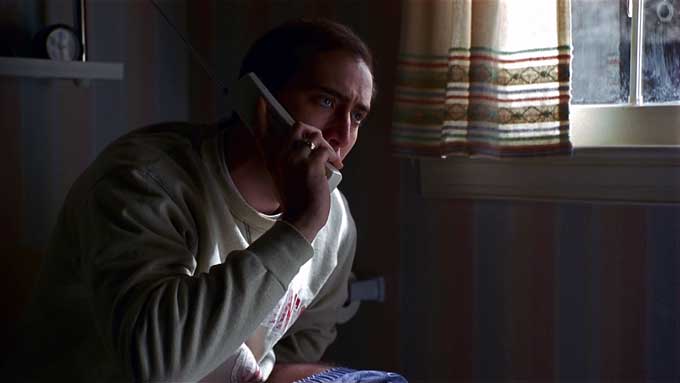 Let me take a step back and say that I don't want to be too critical of this film. It's not a bad film in any stretch of the imagination. The performances are all good; Shirley MacLaine was nominated for a Golden Globe for Best Actress in a Musical or Comedy for her portrayal of Tess. The problem is that it just doesn't know what it wants to be, which returns us to my original point: what defines a comedy? The trailer makes this look like a lighthearted romp, a classic mismatched duo. Check it out:
The problem is, though, that most of the film's funnier lines are spent in this film. What comes between these lines, though, is long stretches of depression, self-reflection, and just about anything but comedy. Sure, there are funny moments — we have a few minor Cage meltdowns, some quick banter between him and Tess, and a few great phone calls from the POTUS himself (voiced by director/co-writer Hugh Wilson). But we also follow a character who is slowly dying from an inoperable brain tumor, and the man tasked to guard her when he would rather do literally anything else. Comedy!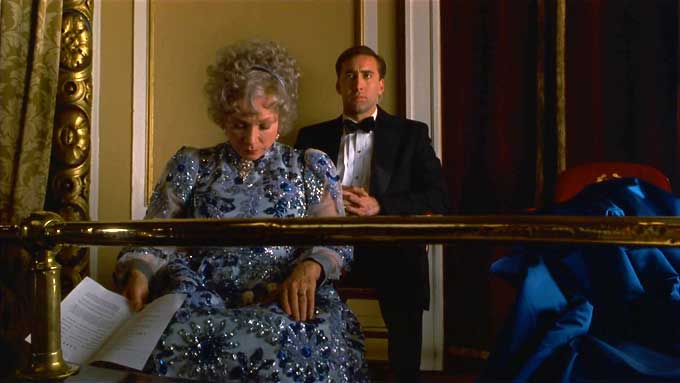 The biggest failure of this film is that first hour is such a bland waste of time. When the kidnapping plot picks up, and we have Cage (along with James Rebhorn) kick into overdrive to figure out what happened to Tess, the movie becomes considerably more interesting. It's like this was the movie that Hugh Wilson wanted to make all along, but he was instead told to make a four-quadrant movie that was a light-hearted comedy about a naggy old woman and a guy who wanted no part of her. This stretch of tension and interesting filmmaking only lasts about 25 minutes, though, before all is right with the world and the movie ends.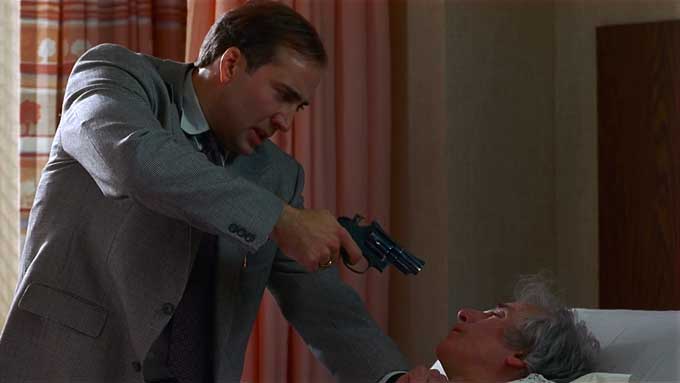 This final stretch belongs in some other movie altogether. I would love to see a movie where Cage is a Secret Service Agent who's driven to recover an abducted former First Lady — it would be his opportunity to flex his Liam Neeson muscles. Instead, we get a glimpse of that only after we're forced to eat our vegetables for an hour. The film isn't bad, but it isn't one of Cage's best vehicles to display his talents … and it's definitely not a comedy.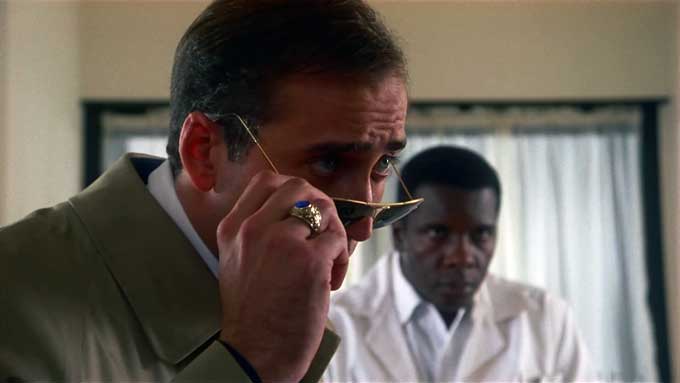 How can I watch it? You can rent it for a couple bucks on Amazon or buy the DVD for a few dollars more. If you want to watch it, do yourself a favor: watch the first five minutes, then the last half hour. You can pretty safely skip the middle hour.
What's up next? It's romcom Cage at his finest with It Could Happen to You!