Grindhouse (2007): THIS IS CAGE'S MECCA/VISION/MISSION [Joey's Review]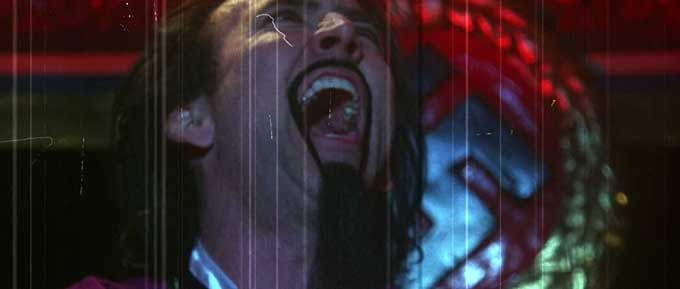 Few movie-going experiences in my life have been as enjoyable as the time I saw GRINDHOUSE in theaters on opening day. (I think it's safe to assume this is the most fun I've had in a non-Drafthouse theater showing, that's for sure.) New movies from two of my favorite directors (Robert Rodriguez and Quentin Tarantino)? Yes, please! Trailers for fake movies by more great horror/sci-fi directors (Eli Roth, Rob Zombie, and Edgar Wright)? Yes, please!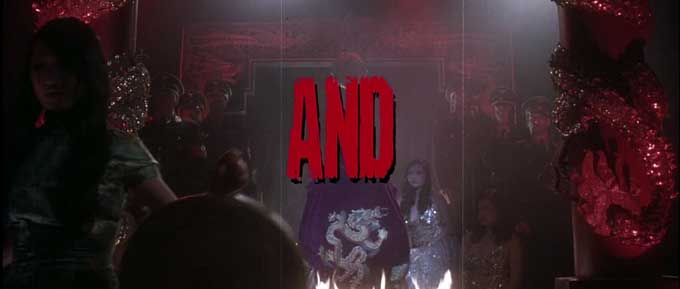 It's Rob Zombie's trailer that we're here to talk about today. I could gush about how great Grindhouse is forever and ever, but today we're focusing on WEREWOLF WOMEN OF THE SS, where Nicolas Cage plays Fu Manchu.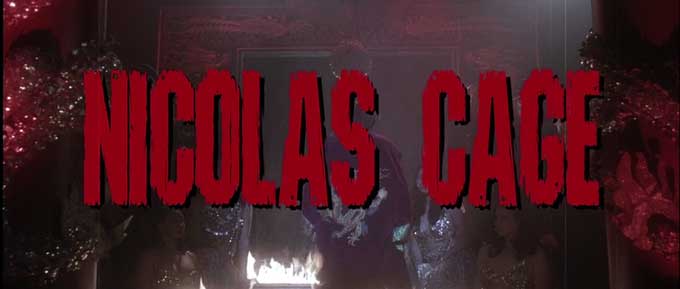 At one point in history, Rob Zombie had intentions to turn this trailer into a full film. Unfortunately for all of us, it seems like he's scrapped those plans (along with plans for TYRANNOSAURUS REX, which would have been another awesome film). That means that the only time we'll ever see Cage as Fu Manchu is in this 2 1/2 (or secret 5 minute cut!) minute trailer.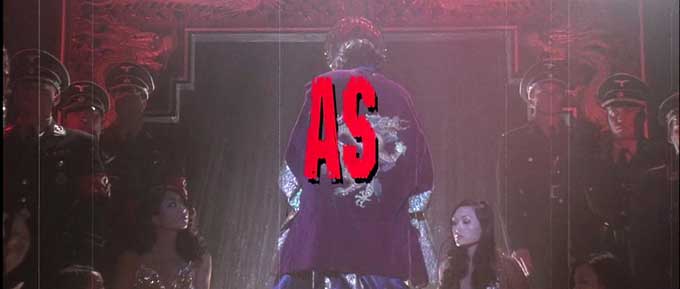 That secret 5 minute cut trailer was news to me this week, and we'll get to that in a second. Before we do, though, let's talk about the theatrical version.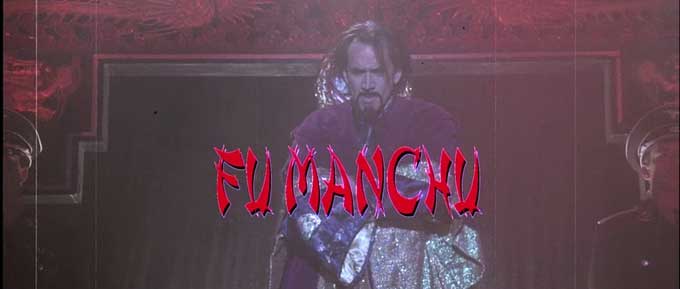 When watching Grindhouse in theaters (or on the joint Blu-ray), the order is as follows: MACHETE trailer, PLANET TERROR, WEREWOLF WOMEN OF THE SS trailer, THANKSGIVING trailer, DON'T trailer, DEATH PROOF. Werewolf Women kicks things off between movies, and its 2 1/2 minute version tells a story about how the Nazis planned to win World War II by creating an army of werewolf women.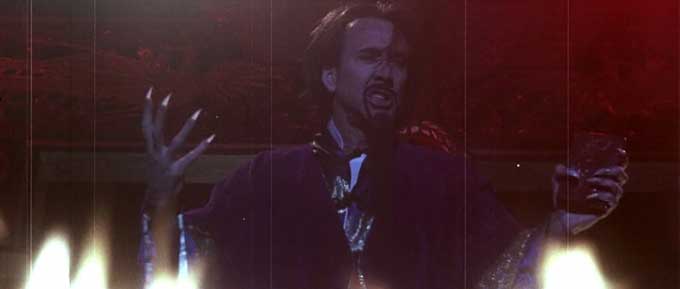 The trailer introduces its main stars: Udo Kier, Sheri Moon Zombie, Tom Towles, Sybil Danning, and Bill Moseley. Then, it says, "and Nicolas Cage as Fu Manchu." And it is perfection. A gong is rung (by Cage's real-life wife, Alice Kim Cage) to signify his entrance. He turns to the camera and says, "THIS IS MY [unintelligible]!" then laughs maniacally. For years, I thought Cage said, "This is my Mecca!", but now I wonder if he says vision or mission. I'm not sure! Before we have time to process it, he's gone as quickly as he arrives. There's more to the story, though.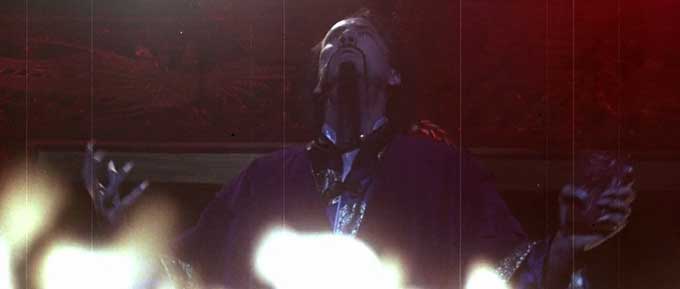 That version of the trailer gives you a vague overview of what the movie would be like. Remember, these trailers weren't made to advertise actual movies; instead, they were emulations of trailers of the 1970s. They were just supposed to be fun, and the Werewolf Women of the SS trailer is exactly that. The rest of the cast's stars fit into the story, but where does Cage come into play?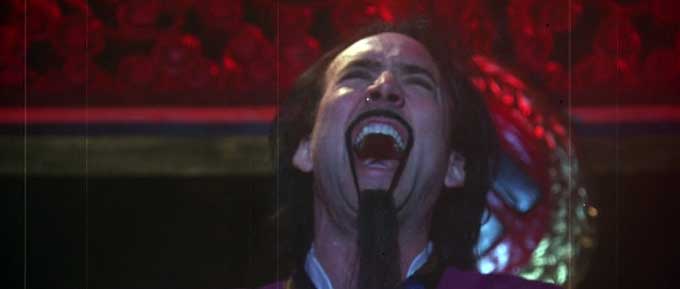 The extended cut adds a little more backstory. Apparently, the Nazis turned to Fu Manchu as a last-ditch effort to win the war. That places him within the world of the movie a little better. This version of the trailer also adds another line: "I want that cinnabar… that CINNABARRRRRRRR… to my liking!" What is he talking about? Who knows! Rob Zombie didn't even know, but he let Cage go for it, which is how the best Cage performances always come about.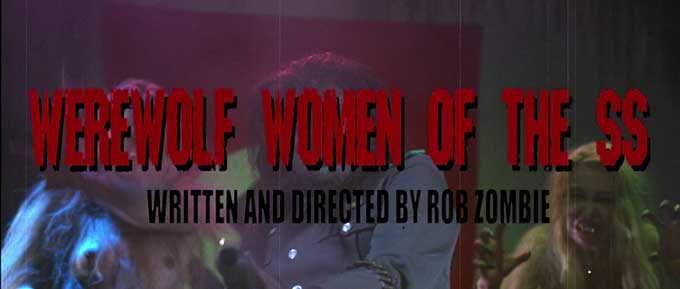 I don't expect Werewolf Women of the SS to ever become a full movie, so I won't be disappointed. I'm just thankful that we got Cage as Fu Manchu for 30 seconds. We don't deserve anything more than that.
How can I watch it? The trailer is on YouTube! You should buy the movie, though, because it is wonderful. Theatrical version. Extended cut.
What's up next? We dive into a movie with — arguably — the craziest logline of any Cage movie with NEXT.