The Best Movies of 2018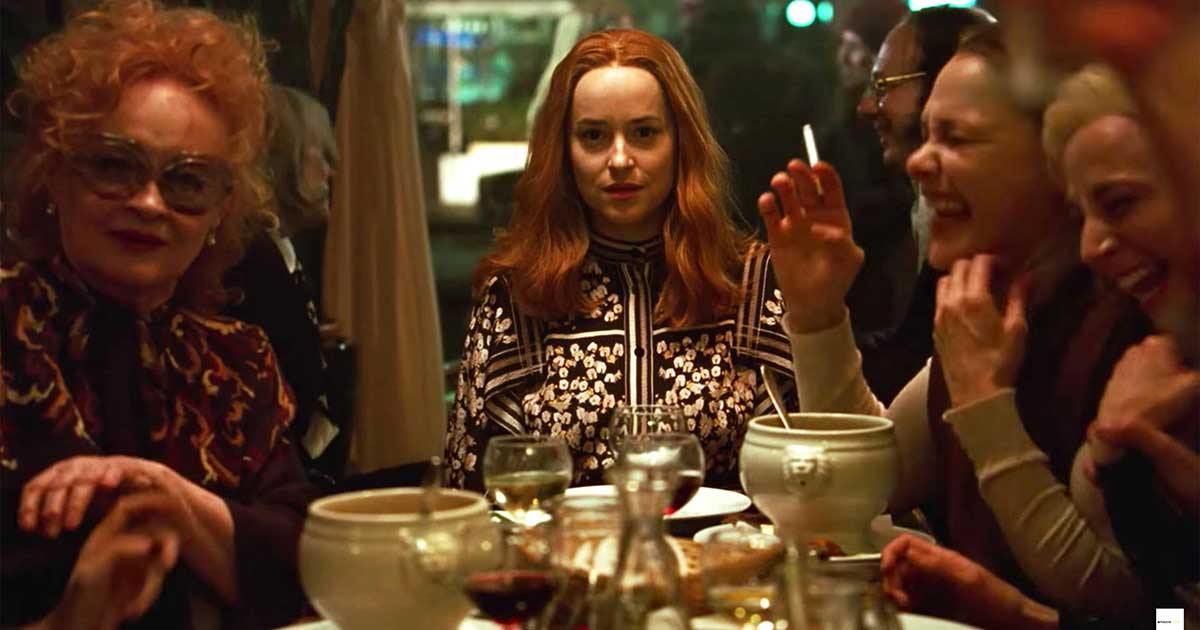 I stress myself out each year to ensure I watch as many movies as I can before the end of December, and then again to make sure that my favorites are all in the right order. (Oh, this list is my favorite movies — or, more accurately, the movies I'd want to rewatch the most, in order — not whatever "best" movies means, but I've gotta play the Google SEO game.) I watched 78 (!) movies in December, which is next-level bonkers. I saw a lot I loved, but there were a ton of movies I literally ran out of time to see.
Watching so many movies in such a short amount of time had an impact on me that I wasn't expecting: I really doubled down on the weird, extreme, and genre movies that I tend to flock to. Yes, Roma is beautiful to look at, but am I going to watch it as often as these movies? Nope! (Roma is very good though and you should watch it.) That's not to say there aren't critically-acclaimed movies on this list, but also who cares, these are my favorites and the ones I'm most likely to rewatch.
Then! Yesterday! An epiphany! I was talking to friends about how good/bad recent years in movies have been. (Hot take: every year is both a good year and a bad year, so stop saying there are only bad movies. Look harder.) I looked at my favorite movies from 2015, and it was a MESS! Awful! Embarrassing! I fixed it, but I realized (with the help of my friend Matt) that you need time between a year's end and a year-end list to see how movies hold up.
Here are my 25 favorite movies of the year. I've only seen 14 of these movies once, so prepare for the possibility of WILD VOLATILITY IN THE FUTURE! I saw 149 new release movies (here are my full rankings) and have another 75 I'd like to get to… at some point.
(If TV is more your speed, here are my favorite TV shows from 2018.)
LIST LIST LIST!
25. Hereditary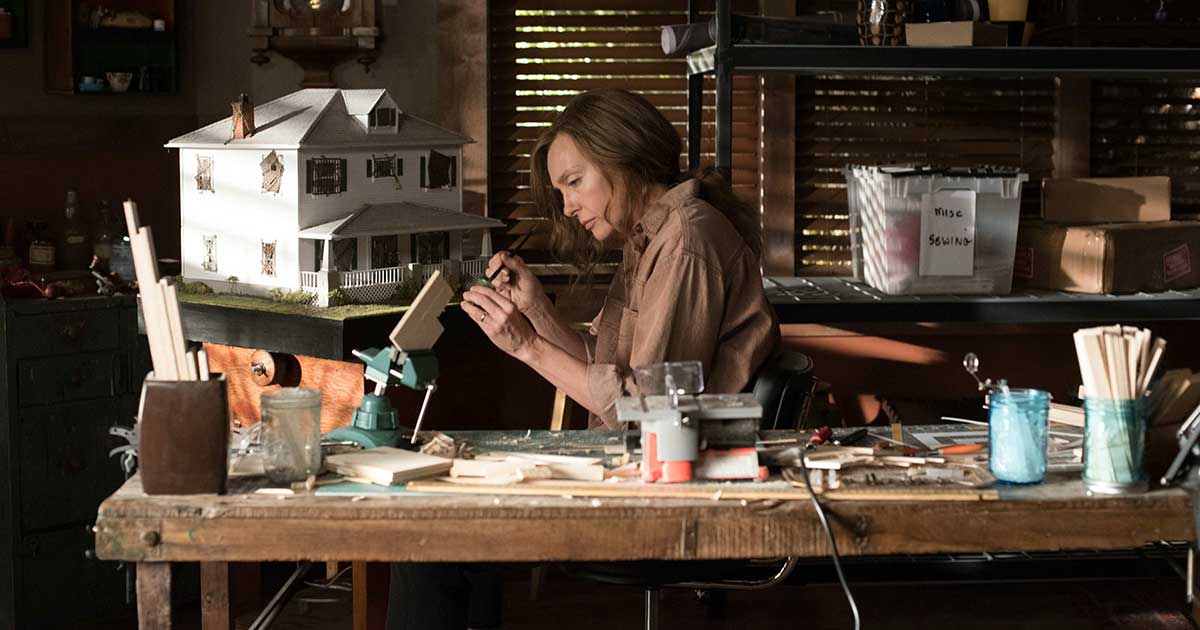 Why It's My Favorite: Hereditary, like many of the movies on my list, may get bumped way up when I get a chance to rewatch it later this month. I've only seen it once, but that's still enough times to have a handful of the things that Toni Collette does in this movie seared into my psyche. There's also a sound in this movie that I can still hear (and makes me shiver), and it's not the cluck, even though I can still hear that, too. I don't know if I really understand the ending, or how we get from Point A to Point Z, but also I don't think I care? Chris sent me this very long YouTube video with a real spicy take about what this movie could be about, and I kind of love it. I think this movie could be about a bunch of different things. Movies! They're open to interpretation! They're great!
24. You Were Never Really Here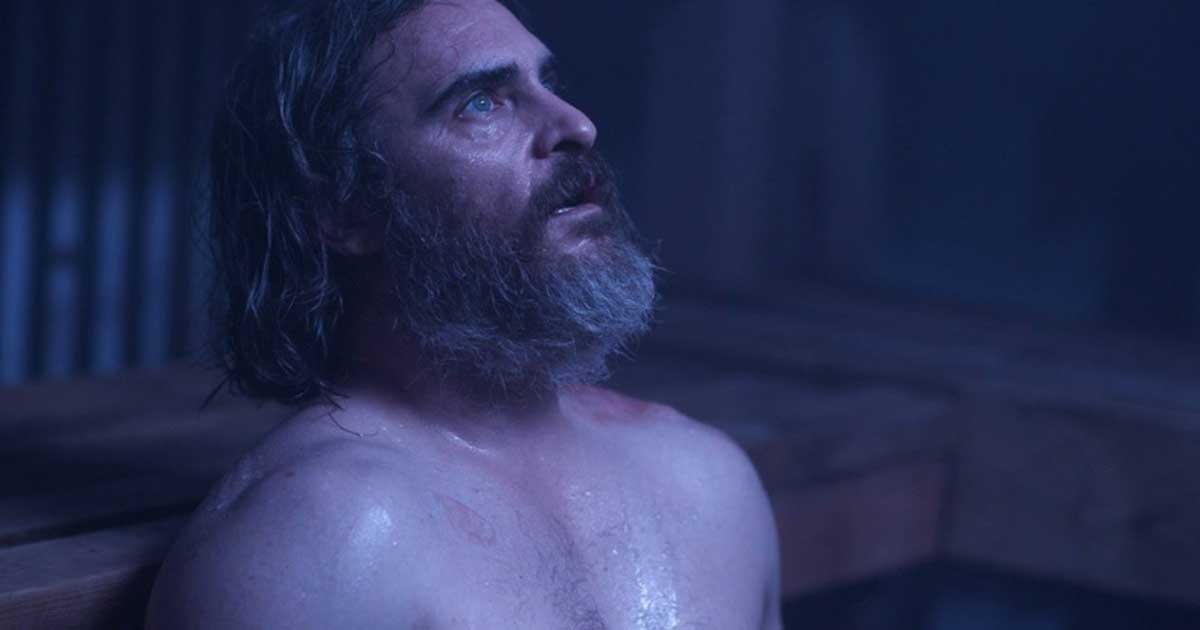 Why It's My Favorite: I think that all of the movies on my list are good movies, but You Were Never Really Here is one of the few on this list that is making its way onto lists of "good movies." Realistically, I'm not sure how often I'm going to rewatch this one, but it (along with #13 on this list) stuck with me and shook me in ways I wasn't ready for. (The end, especially!) This movie relies very heavily on show, don't tell, which could be frustrating at points if I wasn't so engrossed in Joaquin Phoenix's performance or Jonny Greenwood's score or Lynne Ramsey's directing. What I'm trying to say is this movie is very good and you should watch it.
23. Cam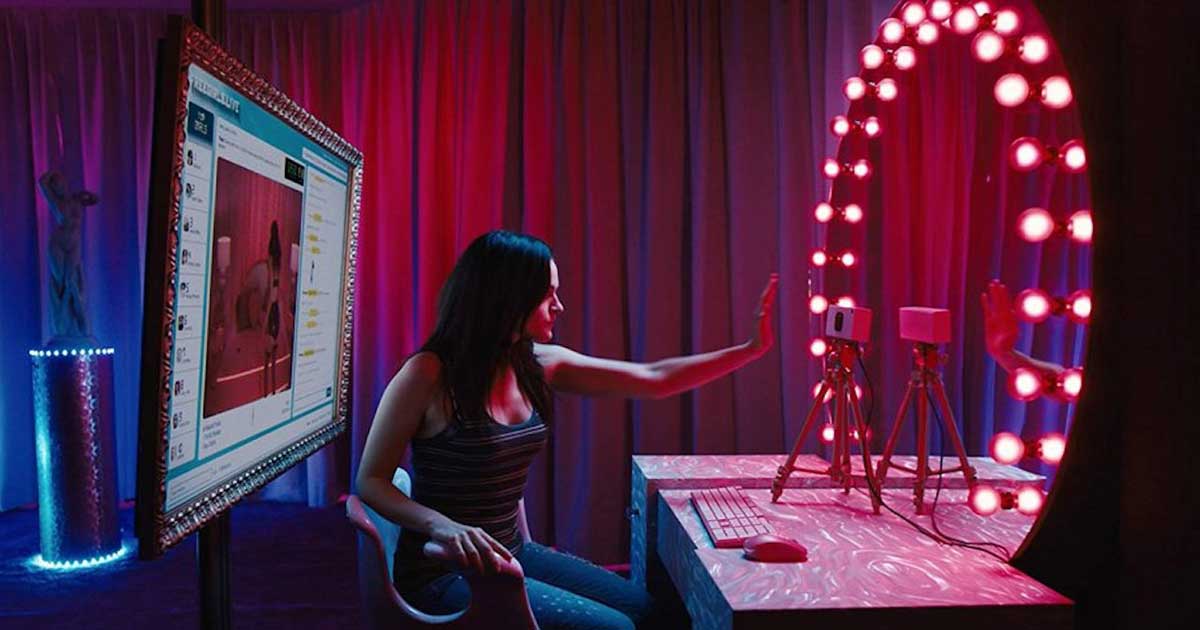 Why It's My Favorite: If Alice/Lola knew Cam hit number twenty-three on this list, she'd be so excited! She'd definitely have a specially-themed cam show to celebrate. I love Cam because it feels so authentic and genuine (the screenwriter was a former cam girl), and it's terrifying in both global and specific ways. It's a movie that effectively shouts BELIEVE THE WOMEN while also making you wonder what you'd do if people didn't believe you were you. Spooky! Also it's just creepy and great and I love it. It's on Netflix so you have no excuse to not see it.
22. Hearts Beat Loud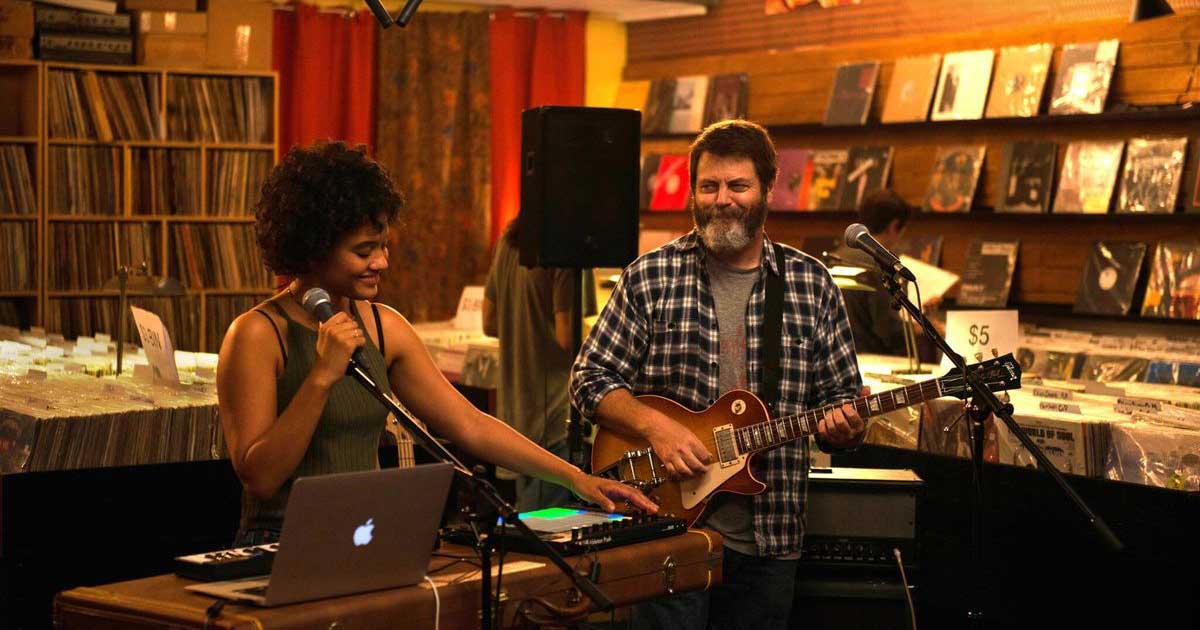 Why It's My Favorite: I never realized how badly I needed a modern-day update of that scene from That Thing You Do! where the Oneeders hear their song on the radio for the first time until I saw this movie and saw Nick Offerman hear his song played on a Spotify playlist in a coffee shop. It was perfect. I'm probably not the right person to be talking about this, but this is a coming of age movie where the main character is a black lesbian, and the movie doesn't call attention to the fact that she's gay or black or a woman. It's just her story, and that's great. Jordan says we need less movies about straight white dudes, so I hope she saw this movie. (I agree with her, by the way.) Also! The song that they write is one of my favorite songs of the year and it's catchy as heck.
21. Sorry to Bother You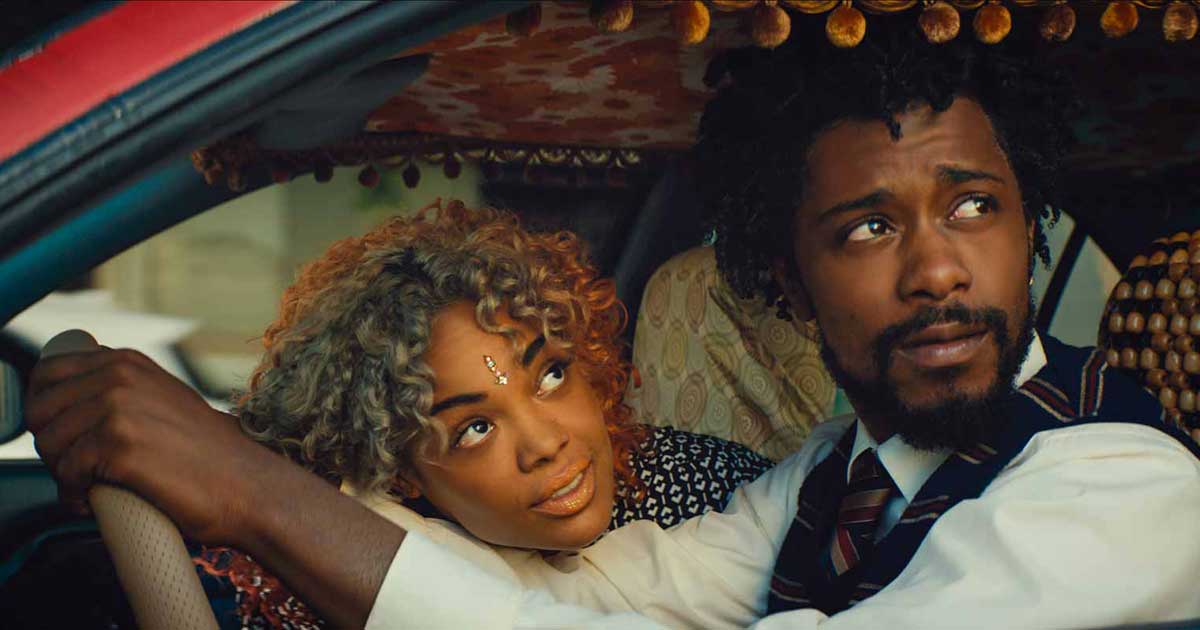 Why It's My Favorite: I need to re-watch Sorry to Bother You for a few reasons. First, I really liked it. Second, I saw it a long time ago. Third, it's supremely weird. Lakeith Stanfield was my favorite part of the first season of Atlanta, and I love that he's getting his own movies now to show off his chops to the world. There's a scene early in this movie where he asks for, like, "15 on pump 3" and then tosses down a nickel and a dime. Not only does that make sense in this world, but it's maybe the most normal thing about this movie? More movies from Boots Riley, please.
20. The Favourite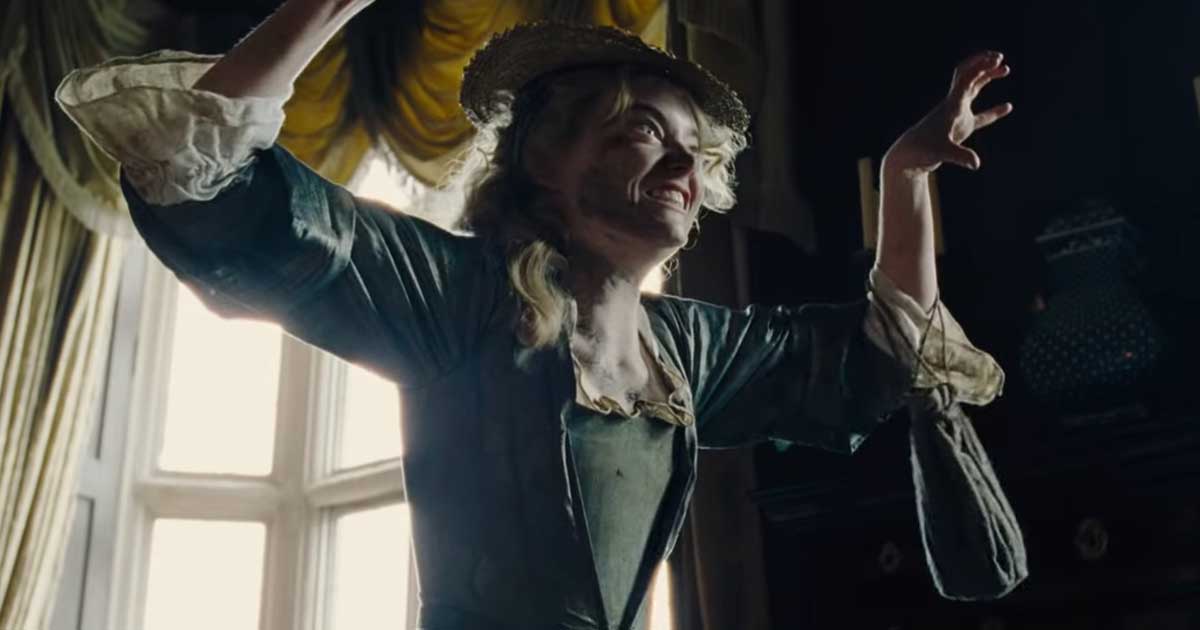 Why It's My Favourite: I've always dug Yorgos Lanthimos's movies, and while The Favourite was not my favourite of his, I'm always going to be down for Emma Stone and Rachel Weisz and Olivia Colman in a three-way game of interpersonal chess. This movie's funny and weird. I wish this movie was on Blu-ray because I would have loved to have seen it again before the year ended. Soon enough it will!
19. Thunder Road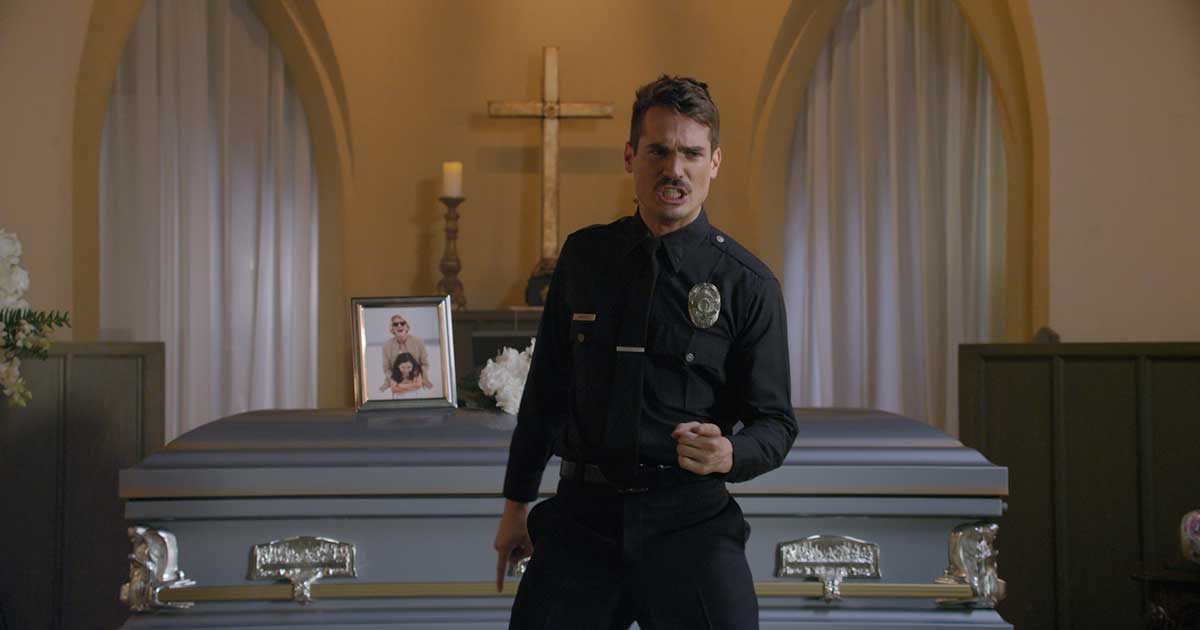 Why It's My Favorite: Jim Cummings' performance in Thunder Road (a movie he also wrote and directed!) might be my favorite of the year. The opening scene (at his mom's funeral) is terrific (and manic) enough to warrant him all of the awards, and then he goes and follows it up with a few more equally great scenes later in the movie. I forget how I heard about this movie, but thank you to that mystery person or write-up or review or list, because I'm glad I saw this one. You should, too.
18. Under the Silver Lake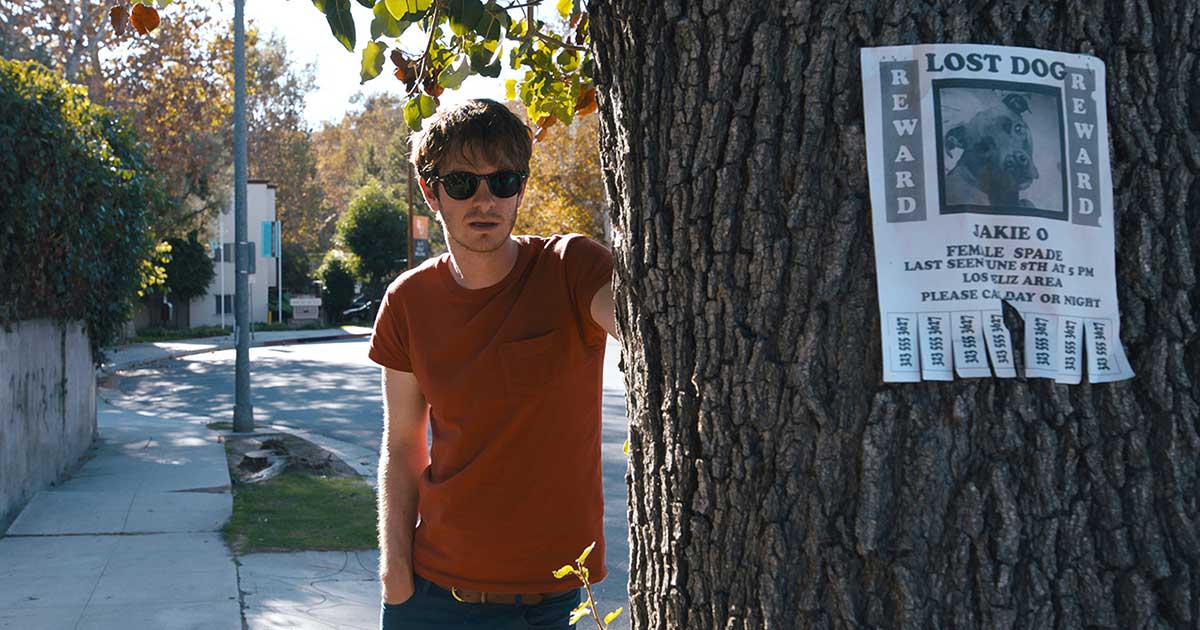 Why It's My Favorite: I wanted to like Inherent Vice more than I did, although seeing the movie made me enjoy re-reading the book more than reading it for the first time, so I guess that was worth it, but also I only saw Inherent Vice once, so I should probably watch it again before saying I don't like it, and this sentence is getting long and almost this entire write-up is about Inherent Vice when it's supposed to be about Under the Silver Lake. What I'm trying to say is that Under the Silver Lake is my Inherent Vice. It doesn't have enough Riley Keough, so I totally understand why Andrew Garfield goes to the end of the earth to find her because, duh.
17. Bodied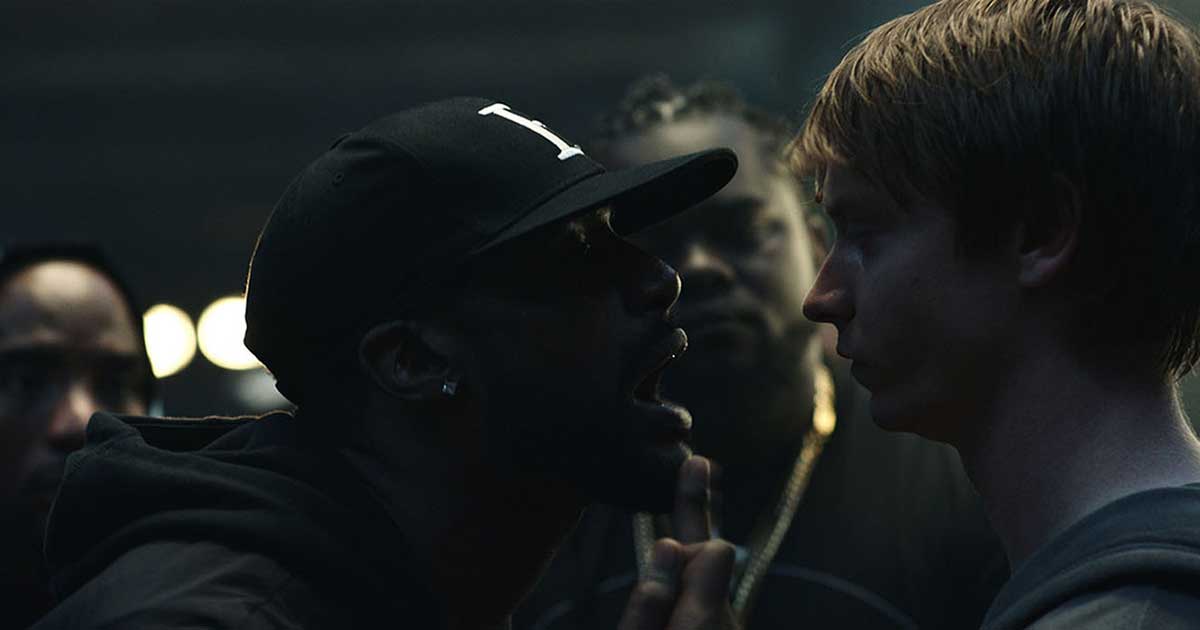 Why It's My Favorite: Bodied is the first of three movies that made my list last year to make my list again. HEY IT'S/THEY'RE MY LIST(S) AND I CAN DO WHAT I WANT. Since I saw Bodied at Fantastic Fest 2017, I was shouting about how I wanted everyone to see this movie. I had to wait like thirteen stupid months for it to hit YouTube Whatever They Call It Now, but it was worth it because this movie is still great. Seeing it with a crowd was better than watching it by myself, but when you're by yourself you can play the "count how many cats are in the movie, or is it the same cat?" game, which is fun!
16. Eighth Grade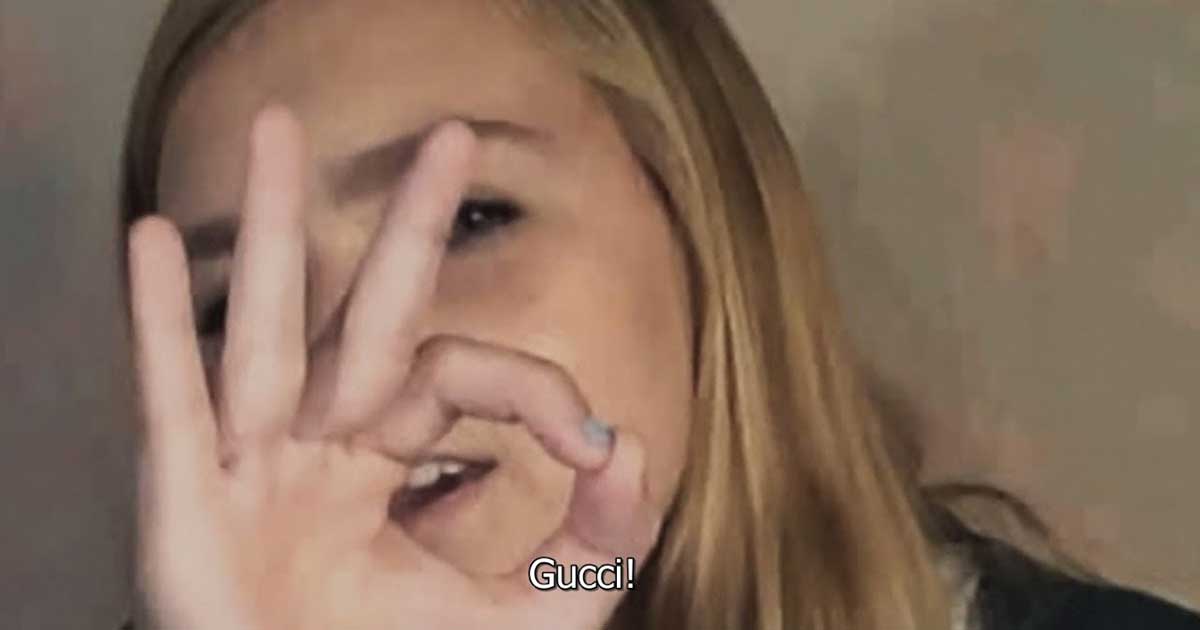 Why It's My Favorite: Like Sorry to Bother You, Eighth Grade is one of the movies most likely to get bumped up on this list when I get to rewatch it, but even though time is a flat circle, I ran out of time last year. (Also, as a side note, I'm writing these write-ups from #1 to #25, so I need to figure out a way to write this same thing above. Fun!) I love Bo Burnham; the fact that this is his first movie is kind of unfair but also totally expected. Elsie Fisher is incredible, the way she looks at her crush (with that music) is the best, and her date at the end of the movie is the best. Gucci!
15. Support the Girls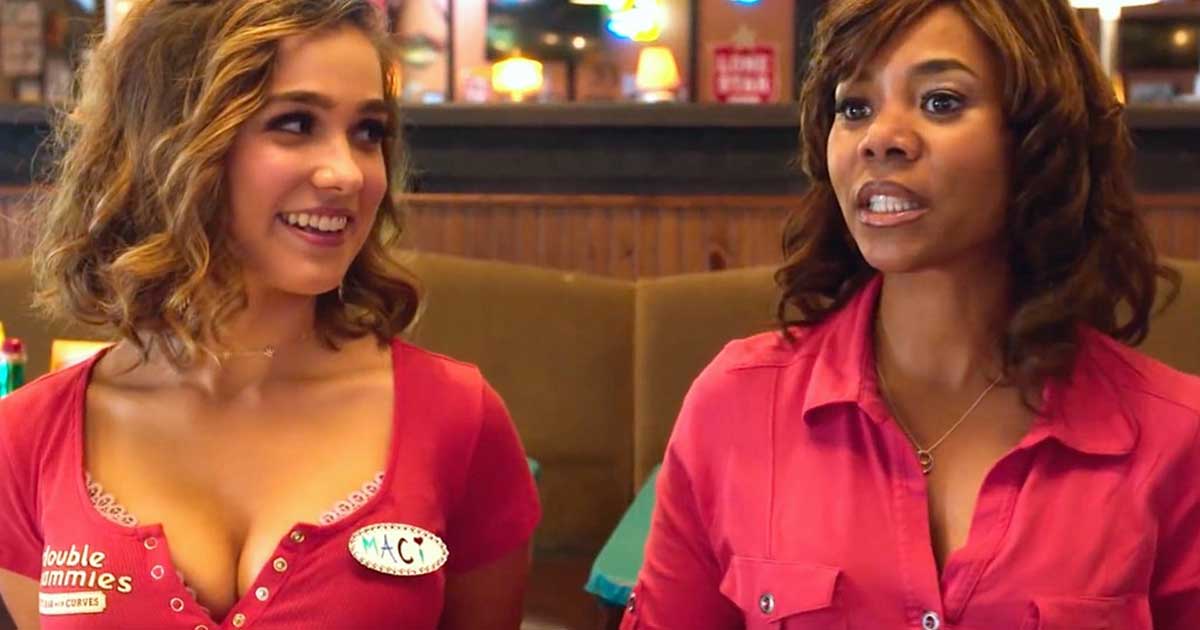 Why It's My Favorite: I'm not sure many people gave a better performance this year than Regina Hall did in Support the Girls. She puts this movie on her back the same way her character puts Double Whammies on her back (look at me go, what a comparison!), and we get great characters for both Dylan Gelula and Haley Lu Richardson (one of my favorites). You're the best and we love ya!
14. First Reformed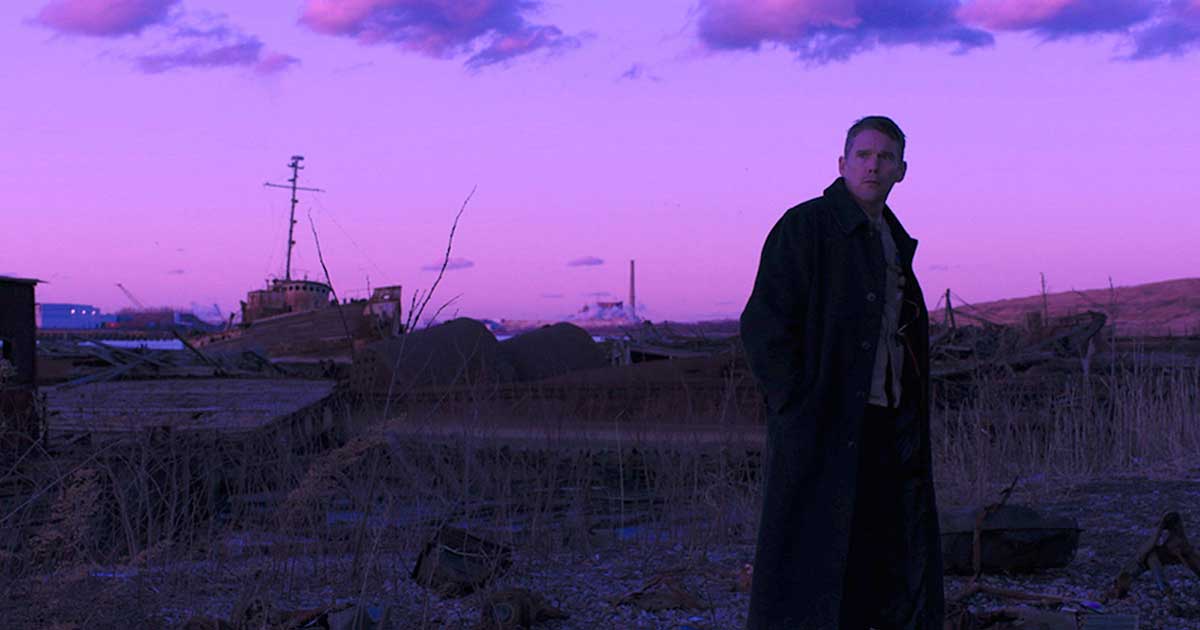 Why It's My Favorite: First Reformed is topping a lot of people's year-end list (including my favorite list), which isn't surprising because this movie is Very Good. This and Support the Girls are the two movies I wish I had rewatched before making the list, but basically ran out of time. (Whoops!) Ethan Hawke is always great. Amanda Seyfried is great. This movie manages to introduce surreal elements into a grounded world better than just about any other movie I can think of. I dig this movie.
13. Blindspotting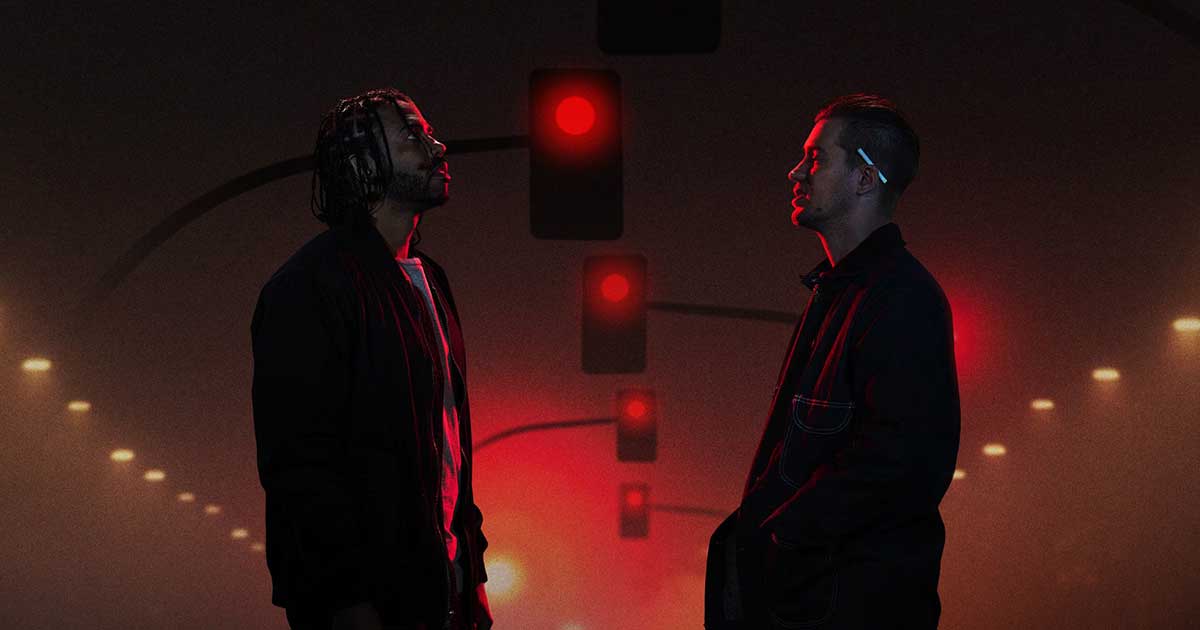 Why It's My Favorite: We live in the era of Message Movies (or is every era the era of Message Movies?), which is a good thing, as long as the movie sharing the message is well done and done so with tact. Blindspotting is one of the most "important" movies on this list, but the miracle of it is that it's also one of the funniest. I don't know why every year-end list isn't shouting from the rooftops that you need to see this movie as soon as you can. You should. A few of its sequences were the most tense ones I've seen all year, and few movies (if any) have left me as shaken after it was over as Blindspotting.
12. Thoroughbreds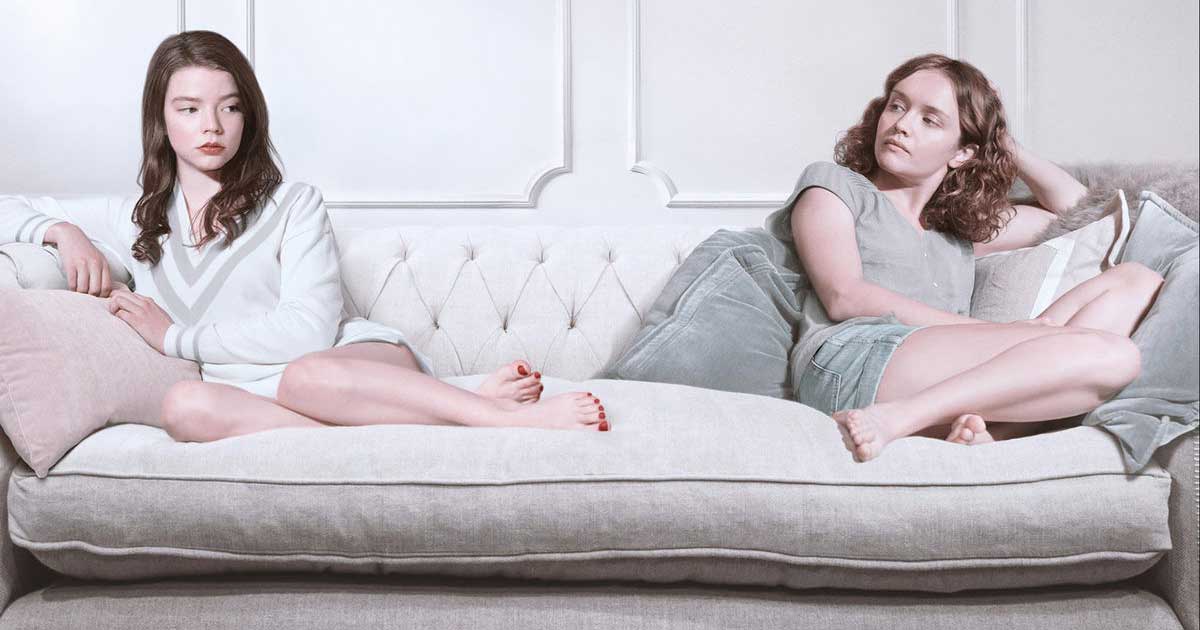 Why It's My Favorite: Thoroughbreds is the second of three movies that are repeats from last year's list, but the only one to improve its ranking. (What an honor!) I think about this movie a lot, and I'm not sure why, other than it's very good and its score/its sounds are always stuck in my head. I'm happy to see that Anya-Taylor Joy has found her way into a whole bunch of other stuff, but I'm not sure why we're not casting Olivia Cooke in everything. They're both so good in this movie. There's barely any info out about Burning Rainbow Farm, but I will watch anything Cory Finley makes next.
11. Suspiria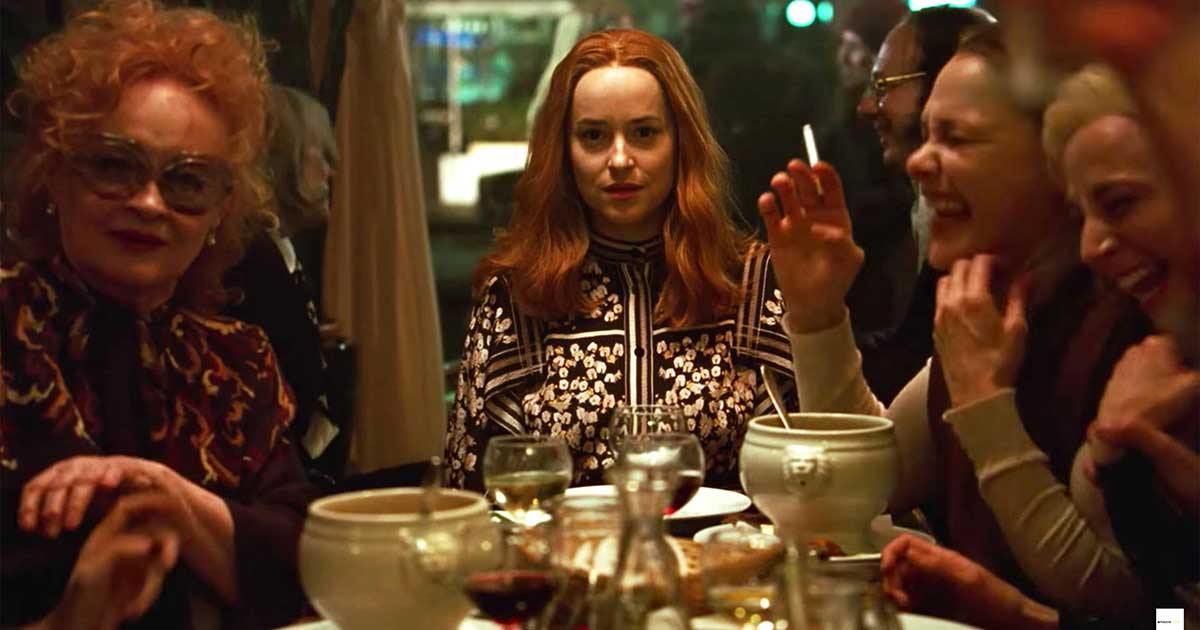 Why It's My Favorite: Suspiria is the movie on my list I most wish I saw more than once. It's long and complicated and so dense that I didn't even realize that Tilda Swinton played three characters until I read about it on the internet the next day. We live in an era of reboots and remakes and sequels, and while I don't really have any particular affinity toward the original (aside from: I liked it the one time I saw it and I spent way too much money on a Steelbook copy of the re-mastered/re-issued version last year), this movie is good and unique enough to almost give all reboots the benefit of the doubt. I'm ready for Dakota Johnson to be the ruler of us all.
10. Revenge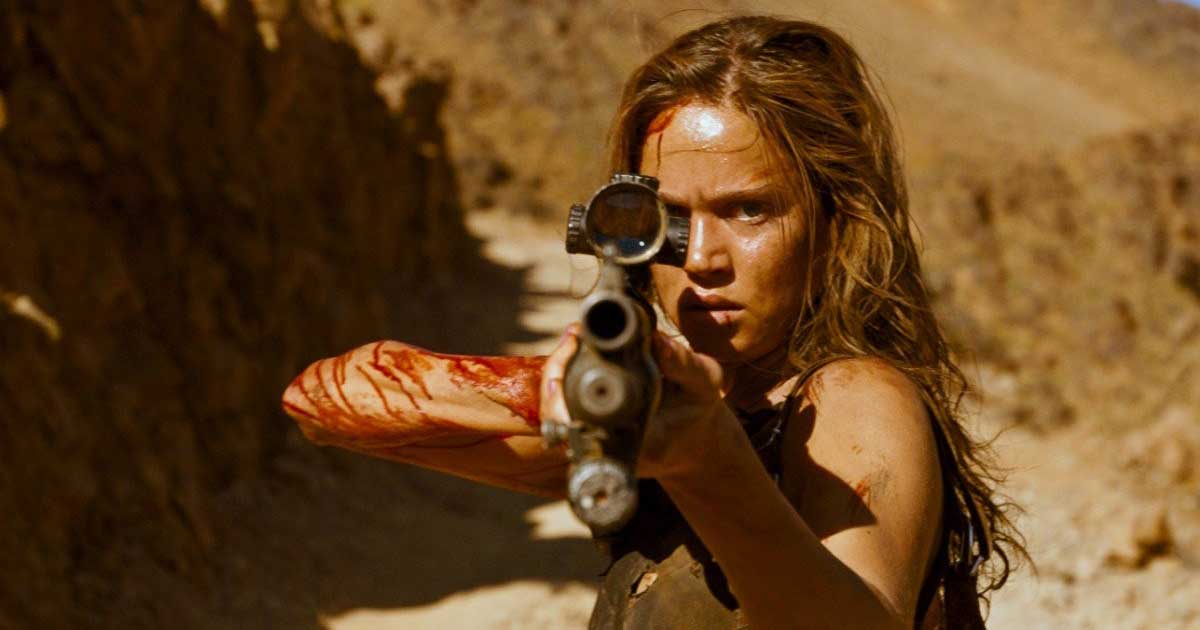 Why It's My Favorite: Revenge is the final movie on this list that also made my list last year! Getting a chance to talk about it with Tobin and Aislinn on The Contenders helped me appreciate it in all-new ways, and being able to share a movie that I loved so much with two people who otherwise would likely have never seen it brought me such joy. Matilda Lutz is so good in this movie. Give her all the parts and all the awards.
9. Bad Times at the El Royale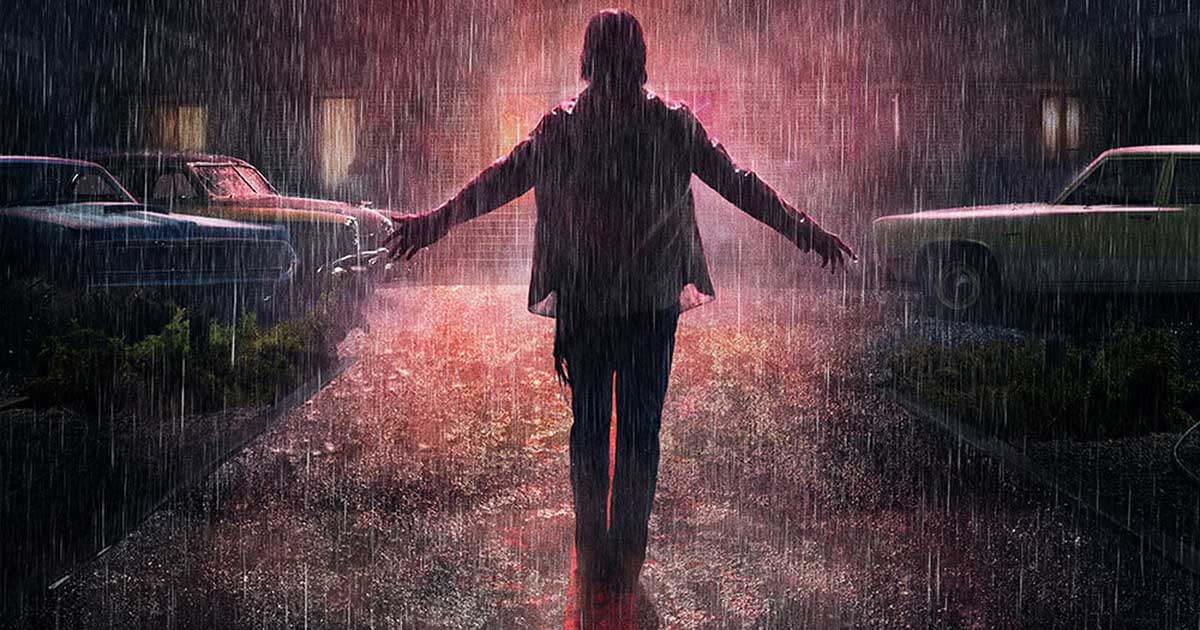 Why It's My Favorite: Bad Times at the El Royale is one of the very few movies I saw more than once in theaters this year. I saw it the first time and knew I liked it, but it didn't quite click. I thought, though, that if I saw it again, it would become one of my favorites. Spoiler: it did! I love the twists and turns that this movie offers, I love the cast, and I love every time Cynthia Erivo busts into song. This movie is kind of a hodgepodge, but in all the best ways.
8. Game Night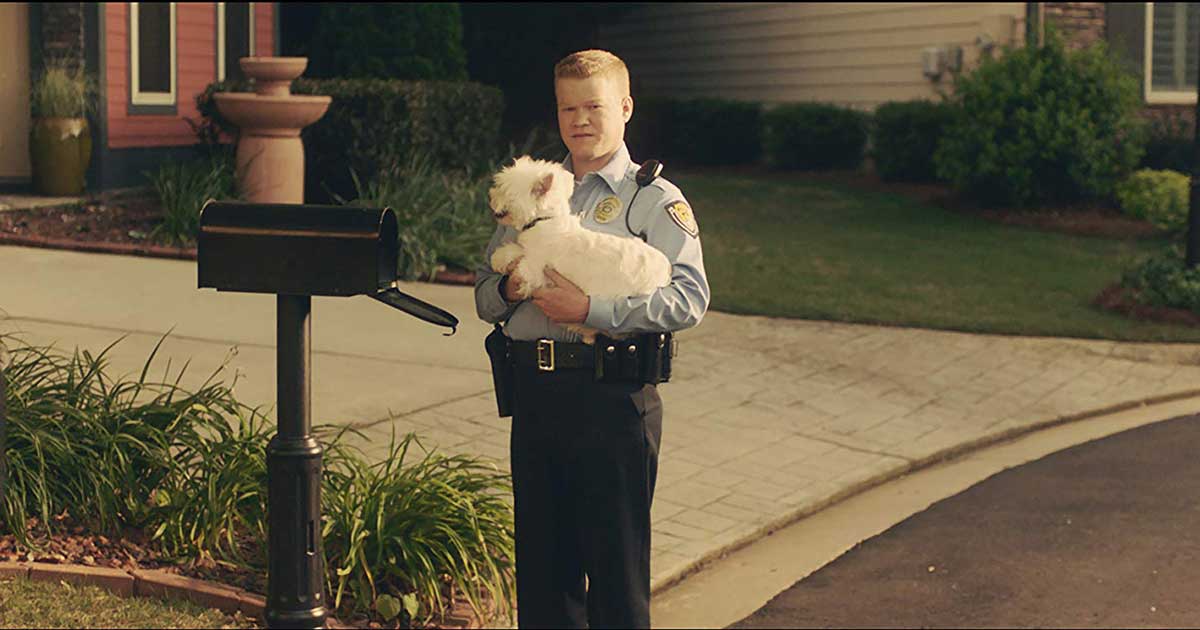 Why It's My Favorite: The internet is (rightly) giving Jesse Plemons credit for being a comedic tour de force (probably) in Game Night. He's great. This movie is one of my favorites of the year, though, because Rachel McAdams is even better. From beginning to end, she's got perfect comedic timing, whether her character realizes the gravity of the situation or not. Her singing and lip syncing into a loaded gun (a fact unbeknownst to her character) may be my favorite scene of the year. "And that's how you get the drop on somebody!"
7. Annihilation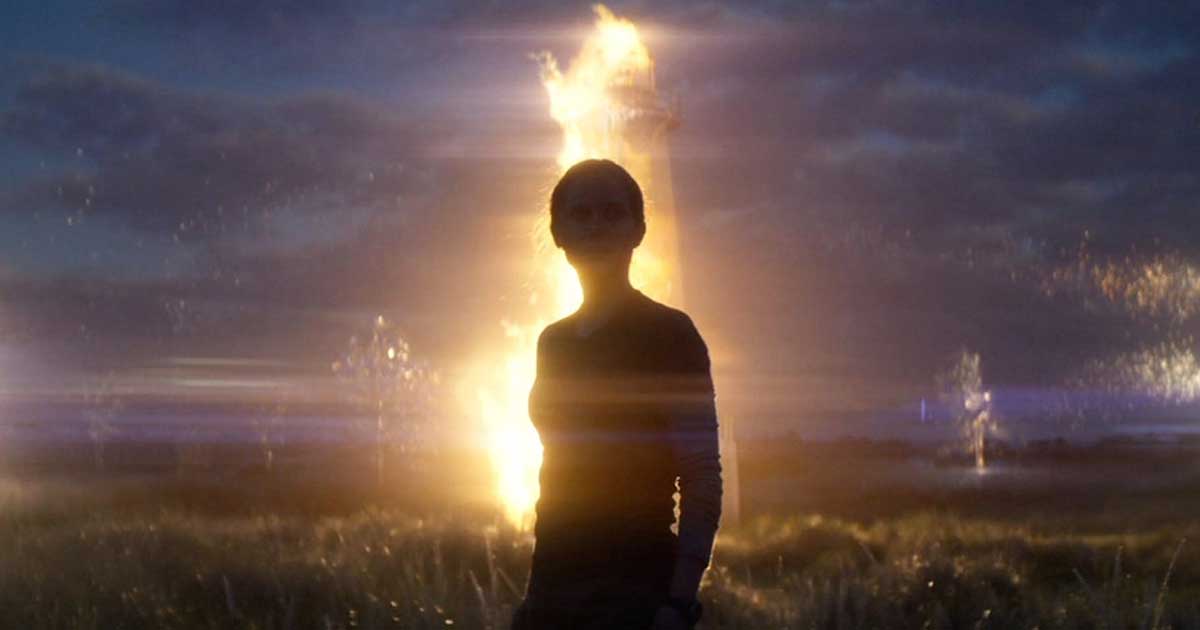 Why It's My Favorite: The highest compliment I can give this movie is that I watched it on New Year's Eve, then talked about it with a friend two days later and realized I couldn't wait to watch this movie again. I'd forgotten how supremely and profoundly great (and weird) the ending was, even if I didn't forget some of the scenes and monstrosities that burned their way into my brain from the scenes leading up to the end. All of the women in this movie are cast perfectly. The cinematography is beautiful. This movie is great.
6. Never Goin' Back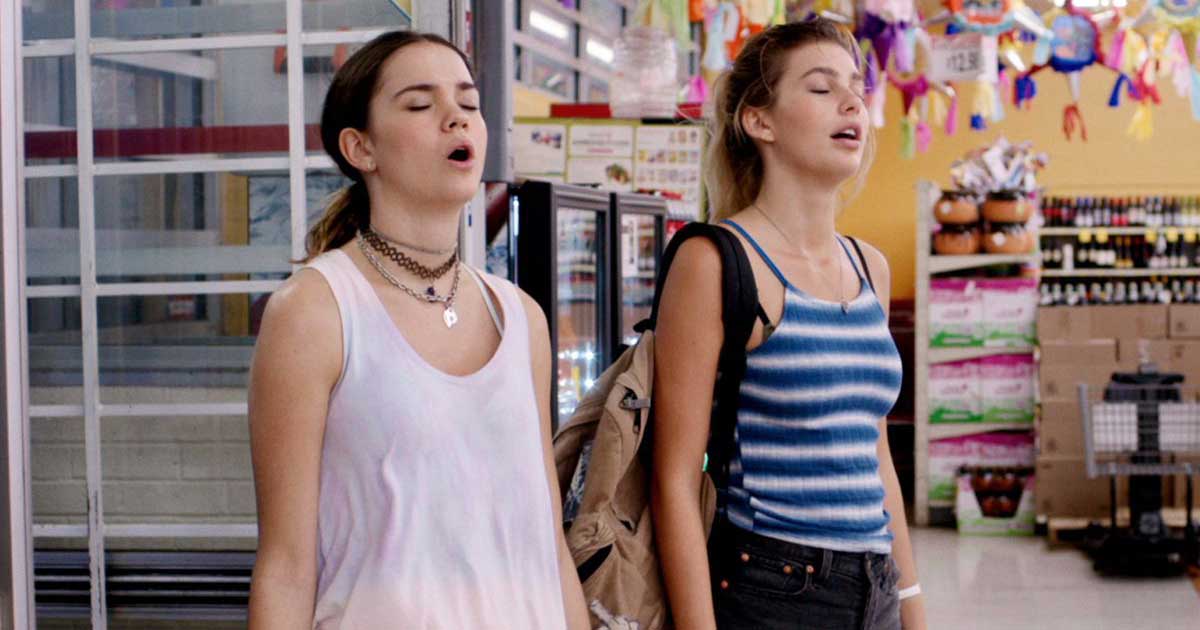 Why It's My Favorite: I watched Never Goin' Back three times between December 28 and January 3. I'm so glad I found this on some year-end list, and that it was easily streamable (for free!) on Amazon Prime, because I fell in love with this movie. It's hilarious and it's gross and it's wonderful. Maia Mitchell and Cami Morrone are so good together and I want to see them both in a million more movies. What's better is the more I watch it, the more I realize how good the four dudes are in this movie, too. "… Beaches!"
5. Spider-Man: Into the Spider-Verse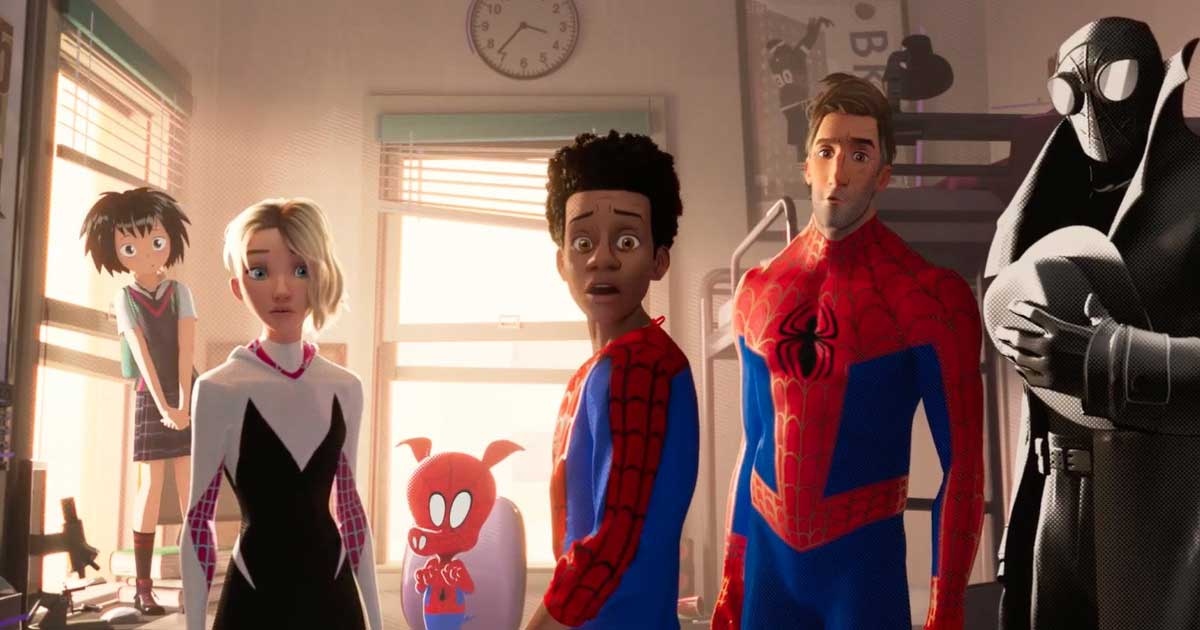 Why It's My Favorite: Collectively, it seems like we've begun to suffer from superhero fatigue. (Not me! I still love 'em!) But in a year where Nicolas Cage was cast as both Superman and Spider-Man, how could anyone not love these movies? While Teen Titans was fun and enjoyable, Spider-Man: Into the Spider-Verse was the best superhero movie of the year, and one of the best of all-time. Not only that, but it felt like a comic book movie for the first time in… a long time? It's beautiful to look at, it feels important, and it stars John Mulaney as a pig and also, duh, Nicolas Cage.
4. Mandy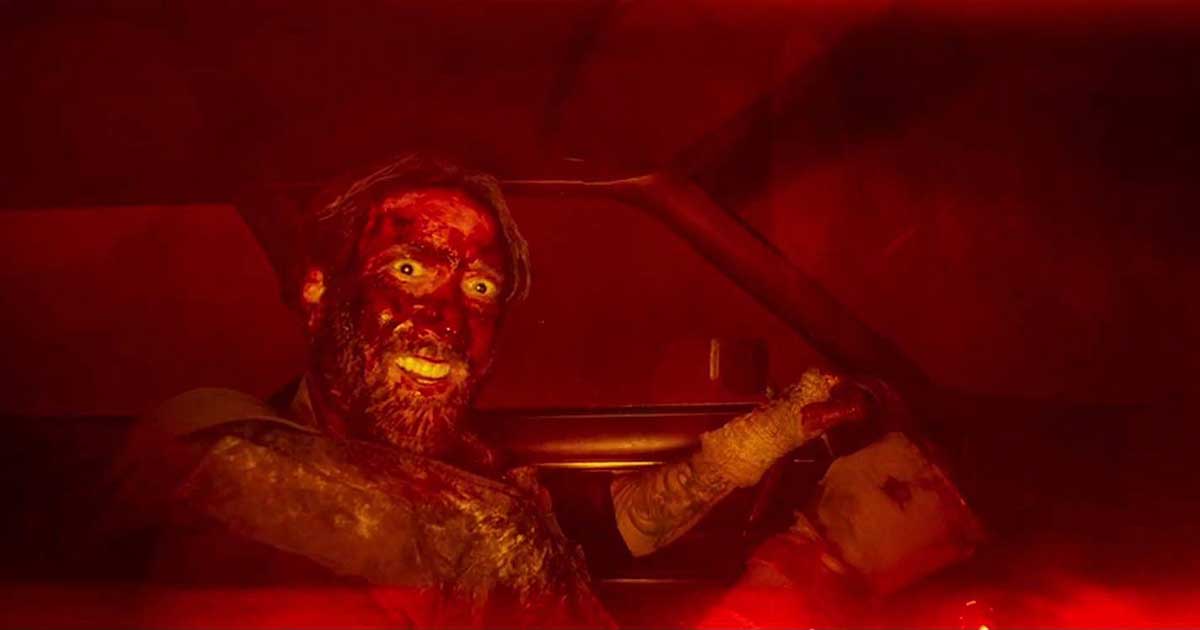 Why It's My Favorite: I'm not sure how much more I have to gush about in talking about Mandy after recording a #CageClub episode and a #CageClub Revisited episode in the span of about a week. We're excited for every new Cage release (and this year was full of them), but Mandy was something special. There was a fear, though; it packed such massive hype coming out of Sundance that I was worried it wouldn't be able to deliver. It's no surprise that it did. Ten out of ten cheddar goblins agree: Mandy is the one of the best!
3. Mission: Impossible – Fallout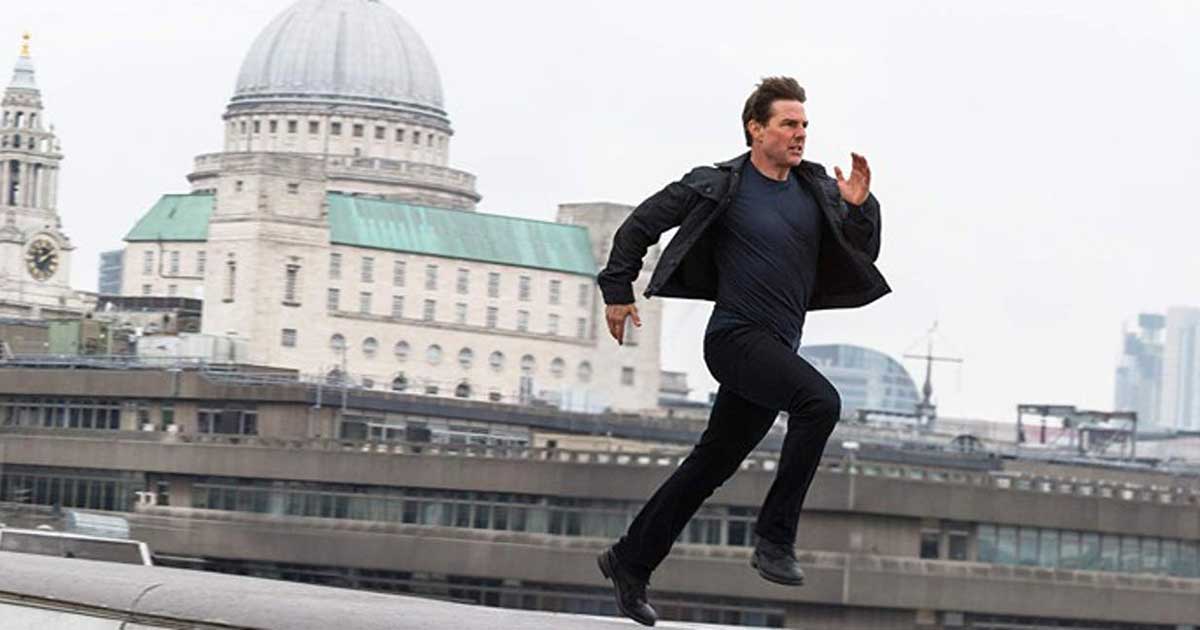 Why It's My Favorite: The Mission: Impossible movies have become so good that Mike and I basically started #CruiseClub so that we could talk about them. I thought Rogue Nation's six (?) huge set pieces created one of the best action movies I'd ever seen, but Fallout topped it. I can't wait to go back through all these movies with Mike (and friends!), especially as we tally whether or not Tom Cruise runs in movies. Spoiler alert: he runs — A LOT — in this one. He also does a handful of other insane things that we've come to expect from him, but which don't make them any less exciting.
2. Assassination Nation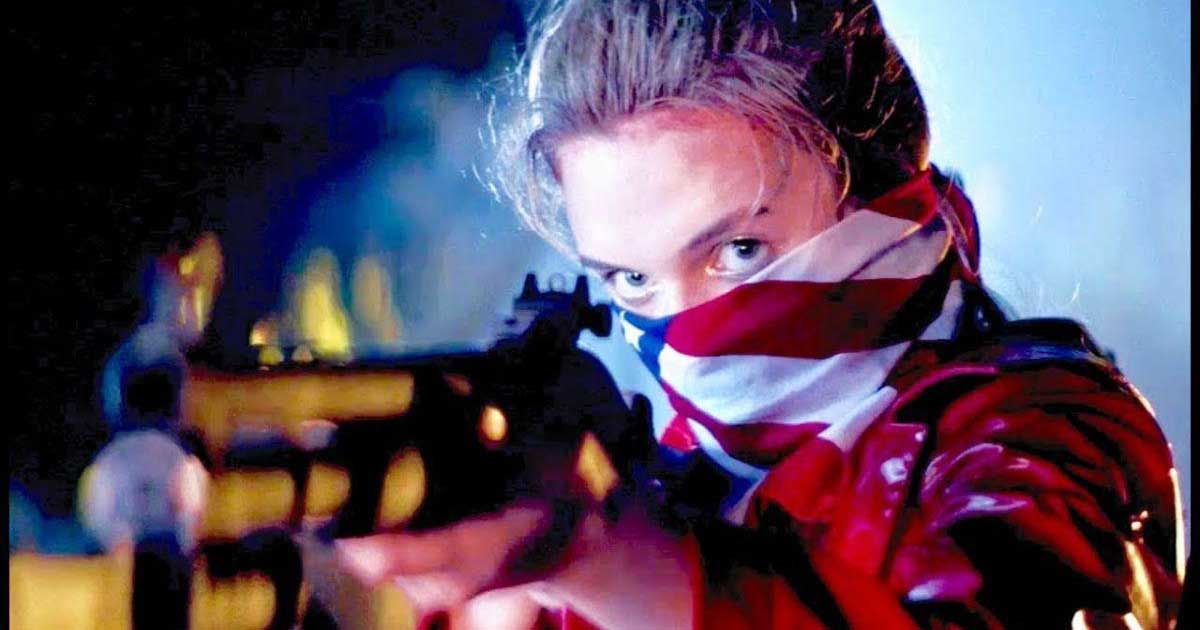 Why It's My Favorite: For better or worse, Assassination Nation reflects the world, the internet, and society as a whole more accurately than any other movie I saw this year. It's aggressive, honest, in-your-face, refreshing, and obnoxious. It does things I've never seen before, like showing three scenes at once via split-screen, or (quickly) spoiling most of the film's major events by presenting a lonnnnnng series of trigger warnings at the beginning. It's the the kind of movie that I've been waiting for The Purge series to give me. It's gritty and it's pulpy and I love it.
1. Paddington 2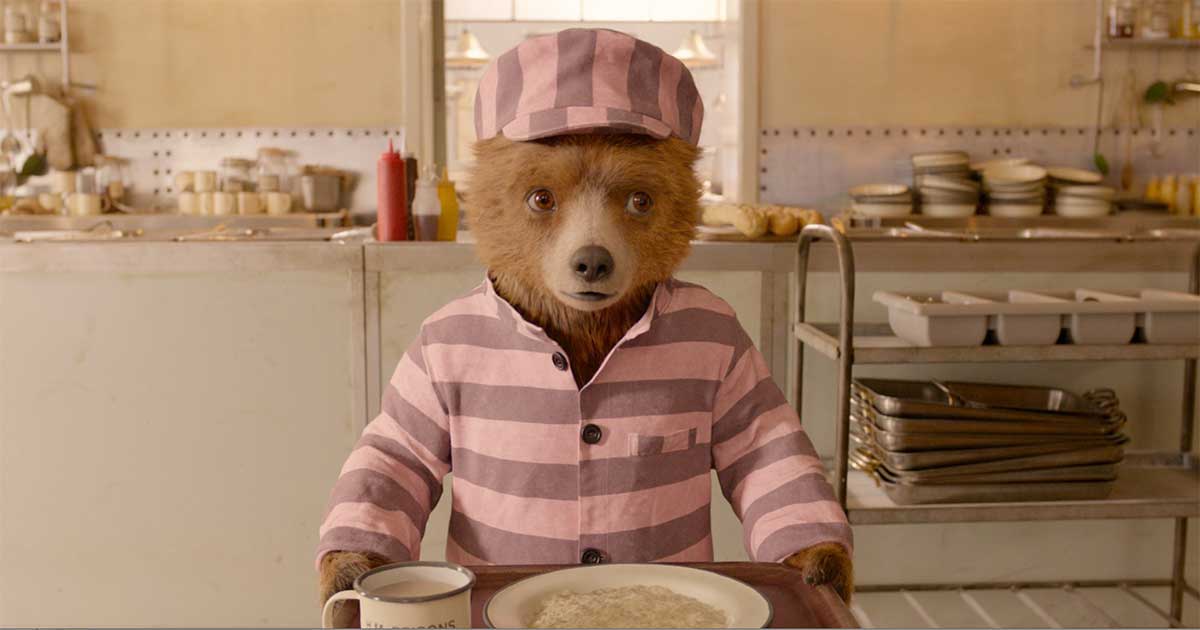 Why It's My Favorite: If Assassination Nation is the movie that most closely reflects the state of our world, then Paddington 2 is exactly the movie that we need to get through it. This movie is so charming and delightful that it's almost easy to forget how smart it is. Everything that comes into play in the final act is set up early in the movie, often in ways that seem like a throwaway joke. Until I re-watched it on New Year's Eve, I hadn't seen this movie since January, and I forgot how truly special it is. The ending made me cry both times I saw it. If we're kind and polite, the world will be right.