#HANX for the Memories #031 – The Green Mile (1999)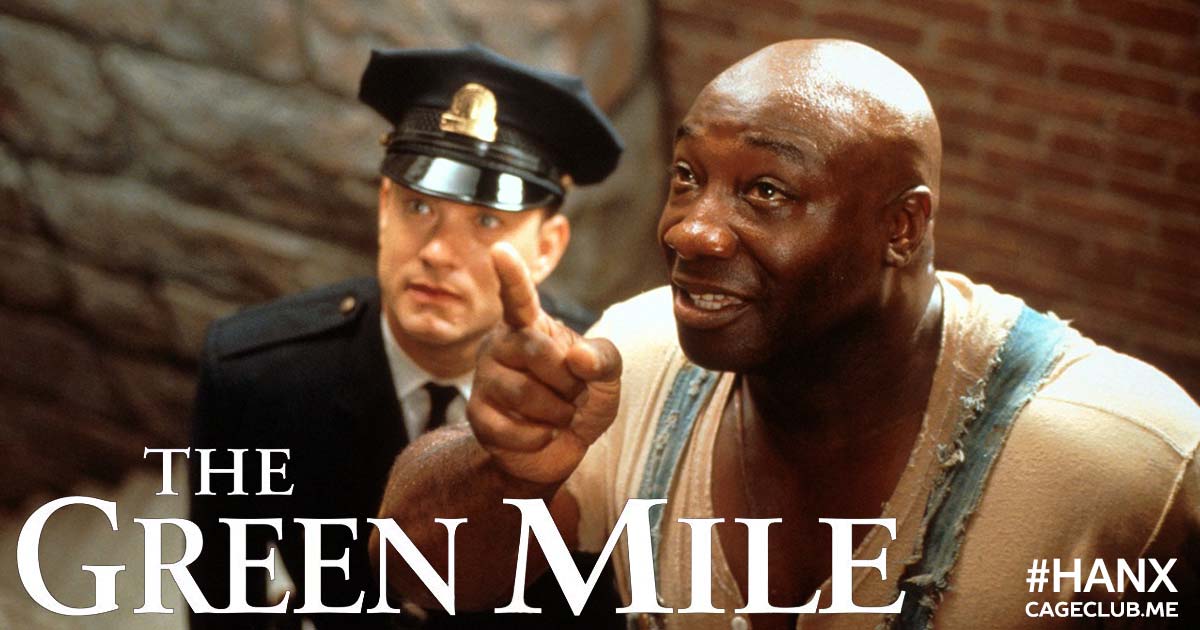 It turns out that Tom Hanks has acted in a lot of really, really long movies. Not only does The Green Mile mark one of Hanks's longest movies to date (or maybe ever!), but it's also one of his best. To help us break down the three-hour-plus epic, we welcome in Dan Colon, a big Stephen King fan and self-admitted Green Mile sobber. In this episode, we talk about another Tom Hanks trip back in time, his role as a no-nonsense (okay, a little nonsense) prison guard, and his dynamic with Michael Clarke Duncan. We also debate where The Green Mile ranks among Stephen King adaptations (specifically, among Frank Darabont adaptations of Stephen King work), and how much we love that dang mouse Mr. Jingles.
Catch up on all episodes of #HANX for the Memories here, and make sure to catch up on the other half of the TomTom Club: #CruiseClub.
Listen, Subscribe, and Rate Our Show:
Like Us on Facebook:
Follow Us on Twitter:
Follow Us on Instagram:
Follow Us on Letterboxd:
Say Hello: