Viva Pod Vegas #018 – Girl Happy (1965)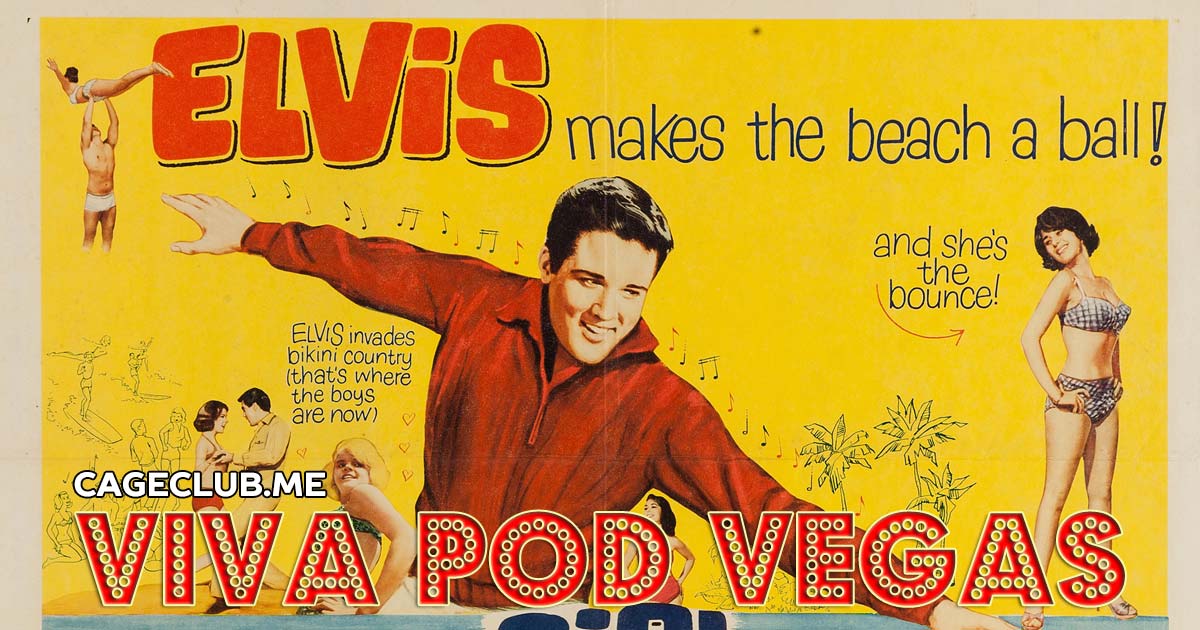 Viva Pod Vegas is back, and we've made it to 1965 to talk about Elvis Presley and Shelley Fabares in Girl Happy! Before we dive into the movie, we talk about the teaser trailer for Sofia Coppola's Priscilla, we share some exciting news about Elvis movies on the Criterion Channel, and we read a few more very kind notes from listeners.
Then, we pack up and head for Fort Lauderdale to talk about Shelley Fabares filling the Ann-Margret void, the world's oldest college kids, and why the "Do the Clam" dance never caught on. We talk about Girl Happy as a response to Beatlemania, its comparison between the women of Florida and the women of Chicago, and Elvis pulling a Magic Mike and setting off an entire chain of events he has to reckon with.
We talk about the greatest Elvis song name in history ("Fort Lauderdale Chamber of Commerce"), Girl Happy becoming a "women in prison" movie, and how to simplify the movie and solve its story issues. We admire Elvis's incredible guessing game, laugh about him pulling a Superman IV, and find ourselves thinking about the Kittyhawks again.
We re-adjust how we do the "best song in an Elvis movie" game. We get very, very excited for Tickle Me after we read its plot description.


Listen, Subscribe, and Rate Our Show:
Like Us on Facebook:
Follow Us on Twitter:
Follow Us on Instagram:
Follow Us on Letterboxd:
Say Hello: