2 Fast 2 Forever #296 – Fast X (Spoiler-Filled Review)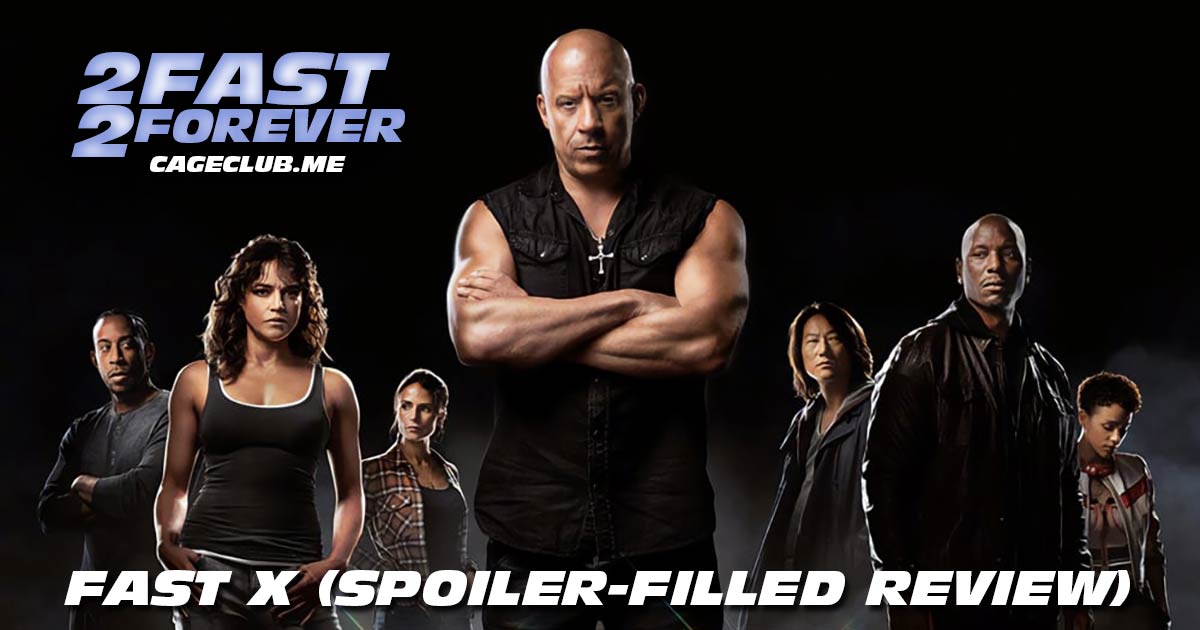 At long last, Fast X is here. We saw it last night (and so did you), and now it's time to talk about it… in full spoiler-filled detail. We dive right into the discussion to talk all about "the end of the road" (even with a lot more road to come), Jason Momoa as Dante, Brie Larson as Tess, the connections to past movies, what's coming next, and much, much more. We're talking about our favorite parts, the stuff we want to explore further, and where the franchise could go from here. We also open the Fast X mailbag to hear all of your thoughts, questions, and hopes. We finally made it. Salute, mi familia.
Visit our Patreon page at patreon.com/2fast2forever. Extra special shout-out to Ben Milliman, Alex Elonen, Nick Burris, Brian Rodriguez (High School Slumber Party), Michael McGahon, Lane Middleton, Jason Rainey, Wes Hampton, Mike Gallier, Josh Buckley (Whole Lotta Wolves), and Michael Moser for joining at the "Interpol's Most Wanted" level or above!
Want to re-live past memories? Find all episodes from past laps here.
Intro music by Nico Vasilo. Interlude and outro music by Wes Hampton.
Listen, Subscribe, and Rate Our Show:
Like Us on Facebook:
Follow Us on Twitter:
Follow Us on Instagram:
Explore and Say Hello: