2 Fast 2 Forever #244 – Fast & Furious 6 (Lap 11)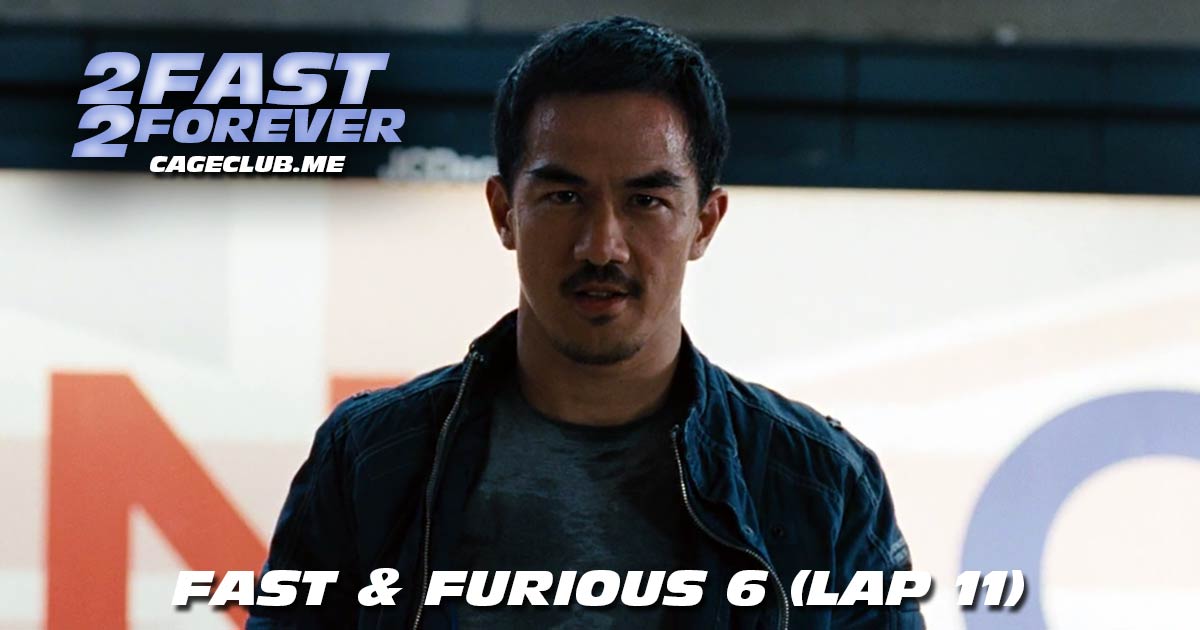 After our three-week commentary-fueled semi-hiatus, we're back to talk about Fast & Furious 6 with Ify Nwadiwe! We share updates from the past month, check on our mailbag, and officially open the voting on the 2 Fast 2 Forever Hall of Fame! (Vote now at cageclub.me/bracket.) We then *finally* manage to escape from The Pearl in the 2 Fast 2 Furious Minute (53:30) before Ify joins us (58:55) to talk about Fast & Furious 6. He shares his history with the franchise (and tuners), his (controversial?!) takes on 2 Fast and Tokyo Drift, and who he'd like to see added to the Fast Family. We talk about the "sauce" of The Rock's schtick, how Joe is similar to Vin Diesel, and how the franchise could incorporate F1 into its story.
Visit our Patreon page at patreon.com/2fast2forever. Extra special shout-out to Ben Milliman, Alex Elonen, Nick Burris, Brian Rodriguez (High School Slumber Party), Hayley Gerbes, Michael McGahon, and Lane Middleton for joining at the "Interpol's Most Wanted" level or above!
Want to re-live past memories? Find all episodes from past laps here.
Intro music by Nico Vasilo. Interlude and outro music by Wes Hampton.
Listen, Subscribe, and Rate Our Show:
Like Us on Facebook:
Follow Us on Twitter:
Follow Us on Instagram:
Explore and Say Hello: