2 Fast 2 Forever #221 – Fast & Furious 6 (Lap 10)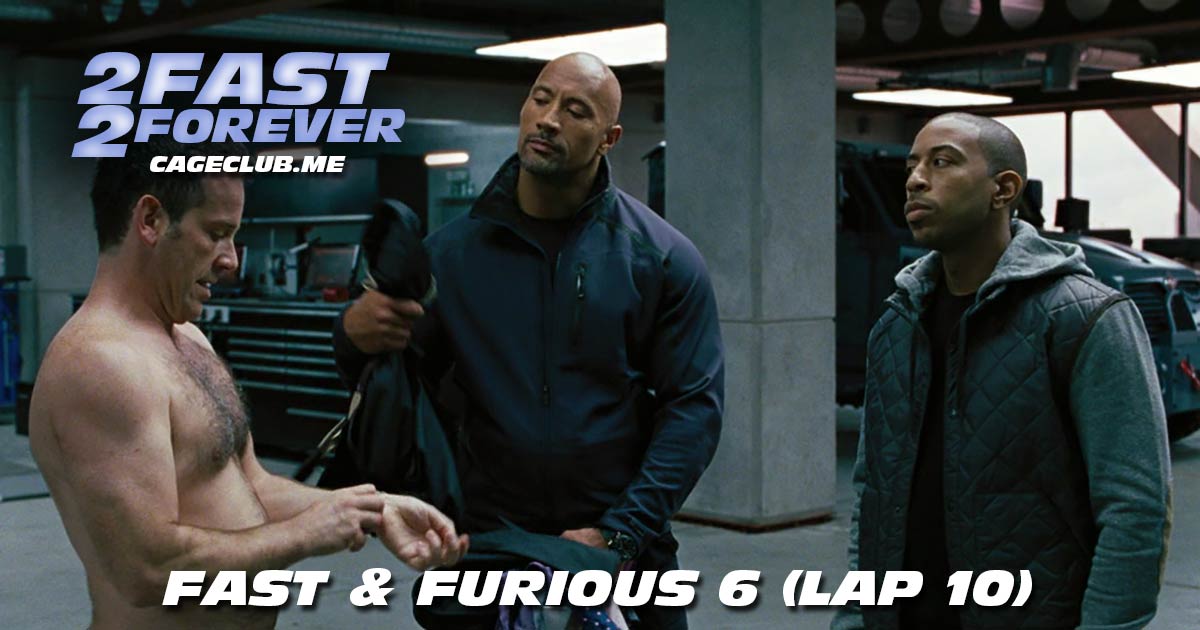 We're (sort of accidentally) journeying closer to Fast & Furious 6 than ever before this week as we welcome in Meriah Doty Treviño! Before Meriah joins us, though, we talk about the Steelers, kittens, and Racer Trash before imagining some YouTube comment-inspired vanity plates we could adorn our cars with. We run through a busy "On the Streets" segment of topics on the periphery of the Fastiverse (including Tyrese's house being for sale) before heading into the 2 Fast 2 Furious Minute (29:30) to decipher Tej's true ambitions for Brian's "hot" cars.
Then, we welcome in Meriah to talk about Fast & Furious 6 (41:30). We lament a lack of appreciation for "early Tyrese," receive some (much welcomed) pro-Brian sentiment, and hear about real-life Cha Cha Cha experiences. We also get some insights from her interviews with the actors, talk about Fast & Furious movies in the style of Rocky Horror or The Room screenings, and uncover Meriah's (amazing) connection to today's movie.
Visit our Patreon page at patreon.com/2fast2forever. Extra special shout-out to Ben Milliman, Jake Freer, Alex Elonen, Nick Burris, Brian Rodriguez (High School Slumber Party), Hayley Gerbes, Christian Larson, Michael McGahon, and Lane Middleton for joining at the "Interpol's Most Wanted" level or above!
Want to re-live past memories? Find all episodes from past laps here.
Intro music by Nico Vasilo. Interlude and outro music by Wes Hampton.


Listen, Subscribe, and Rate Our Show:
Like Us on Facebook:
Follow Us on Twitter:
Follow Us on Instagram:
Explore and Say Hello: