2 Fast 2 Forever #267 – Fast Five (Lap 12)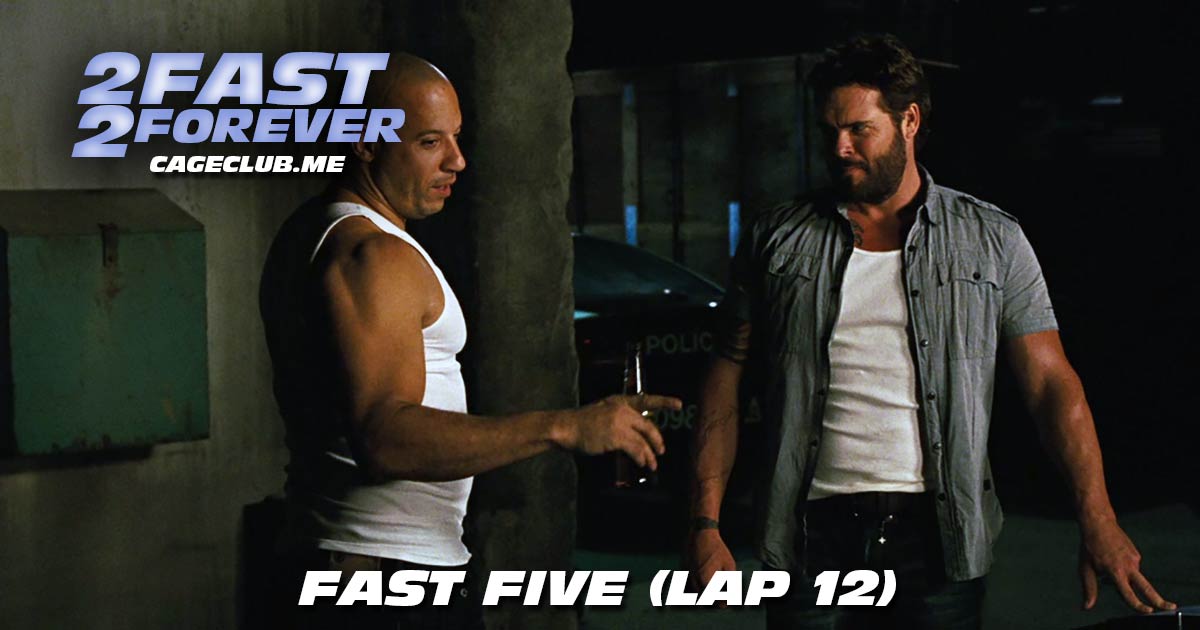 The Montez lap continues as we head back to Rio for Fast Five and continue to explore Montez's wild takes on this franchise. After catching us up with "the Montez Minute," Joe questions her handwriting size before we all make our picks for the Most Dom Moment (wherein Joe words something very specifically to fall under the proper jurisdiction). We talk about pregnancy in film, Vince's educational come-up, and Roman's terrible fashion sense. We estimate the financial damage done to the streets of Rio, critique Hobbs's rude behavior (and Roman's pervy behavior), and wonder how many Fast & Furious movies Chris Hemsworth has seen. Joe gives a lesson on Italian coffee. A miracle happens in the games.
Visit our Patreon page at patreon.com/2fast2forever. Extra special shout-out to Ben Milliman, Alex Elonen, Nick Burris, Brian Rodriguez (High School Slumber Party), Michael McGahon, Lane Middleton, Jason Rainey, Wes Hampton, and Mike Gallier for joining at the "Interpol's Most Wanted" level or above!
Want to re-live past memories? Find all episodes from past laps here.
Intro music by Nico Vasilo. Interlude and outro music by Wes Hampton.
Listen, Subscribe, and Rate Our Show:
Like Us on Facebook:
Follow Us on Twitter:
Follow Us on Instagram:
Explore and Say Hello: