Everything that has a beginning… has a Cage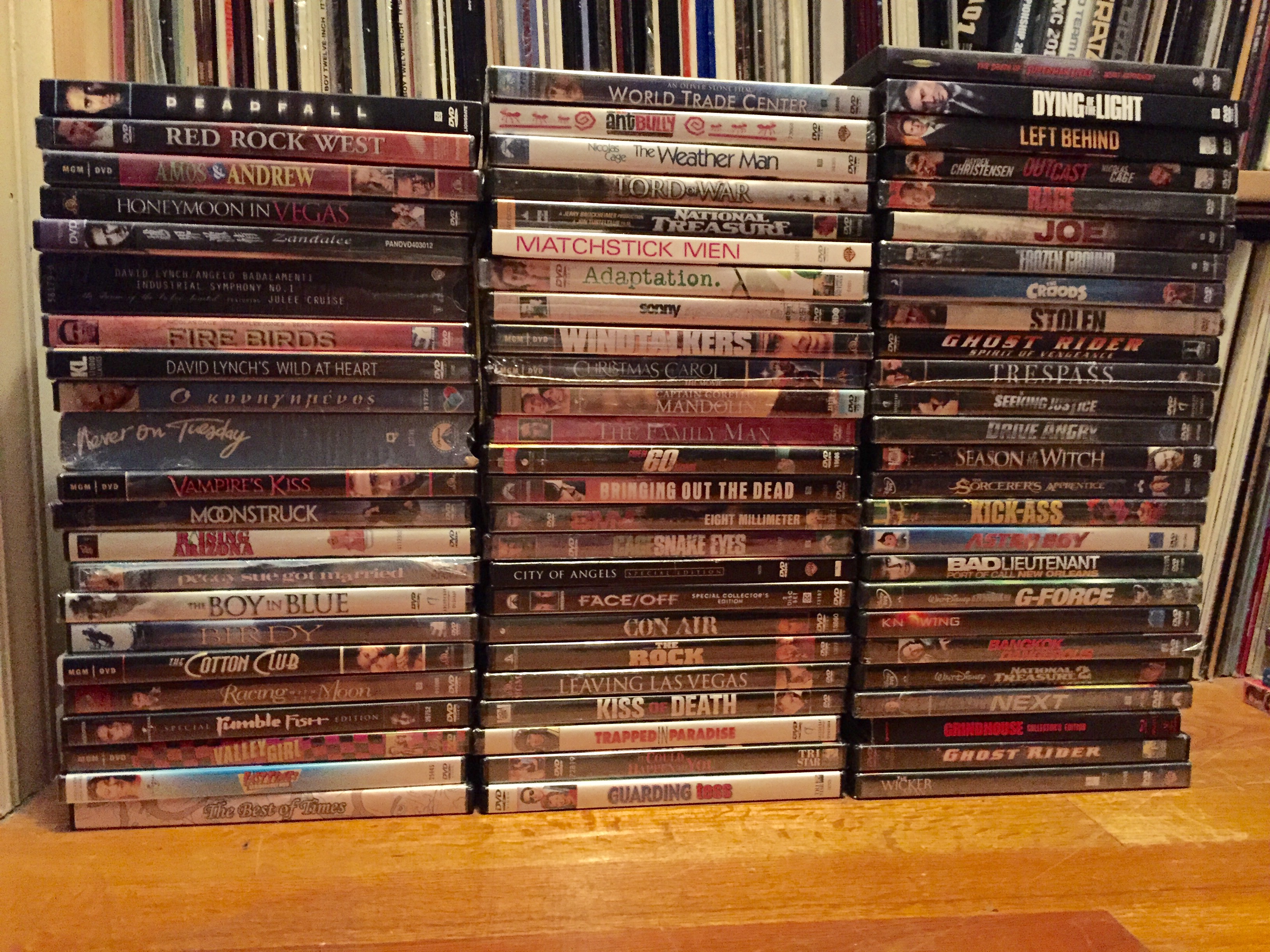 I'm not quite sure how I got here. Cage club has arrived, but what does that mean ? Several months ago I noticed my friend Joey had posted a comment about owning the entire Nicolas Cage filmography and something inside me activated. I must also own all the Nic Cage movies and watch them too, documenting the experience for future generations. Joey was very understanding and thus I joined him on this quest to climb the mountain of Cage that is his entire body of work.
Bearing any unforeseen event, like something out of The Knowing (we'll get there) the objective is to watch 3 Cage films a week & post our thoughts about them here on this site. We are also gonna try our hand at a Cage Club Podcast where we have a chat about the movie of the day. More on that to come.
First up on Cage Club is "Best of Times" a television comedy pilot episode of a show that never got picked up !?! What the…. We are really watching EVERYTHING Cage was in no matter what. That is right, from his blink and you miss it appearance in "Fast Times at Ridgemont High" to his voice acting work in the likes of "Astro Boy", no Cage is off limits. I am looking forward to "Best of Times", which I describe as a relic or something valuable that was seemingly lost to time but in reality it was just buried for good reason…. or was it? I can't wait to see really young Cage knowing what he's to become. I can't help but wonder if Cage would still be Cage had this show continued? Would he go the route of Robin Williams and Tom Hanks eventually moving to movies ? We will never know but these are the thoughts I get even before pressing play.
I'm not entirely sure what I expect to get out of this endeavor. I look forward to charting the evolution of an actor that has gone on to define a generation, that holds the record for taking chances and is someone I've never tired of watching. I look forward to the adaptations of novels, comic books, TV shows & remakes. Out of the 73 Cage movies I have watched about 27 from start to end which, like Joey, means many new performances to discover and enjoy. I think it's about that time. Welcome to Cage Club.
This week's Cage Club schedule is as follows if you would like to watch along!
MONDAY: The Best of Times (1981)
WEDNESDAY: Fast Times at Ridgemont High (1982)
FRIDAY: Valley Girl (1983)
– Mike
@the_mikestir
in addition to #CageClub both Joey and myself are watching a movie a day for the entire year. You can follow my progress on Instagram if you like at the_mikestir or follow me on Twitter