X is for Podcast #019 – '80s Mutant Mania: Dark Phoenix Saga Part One: White Queen Vs Black Queen in The Uncanny X-Men!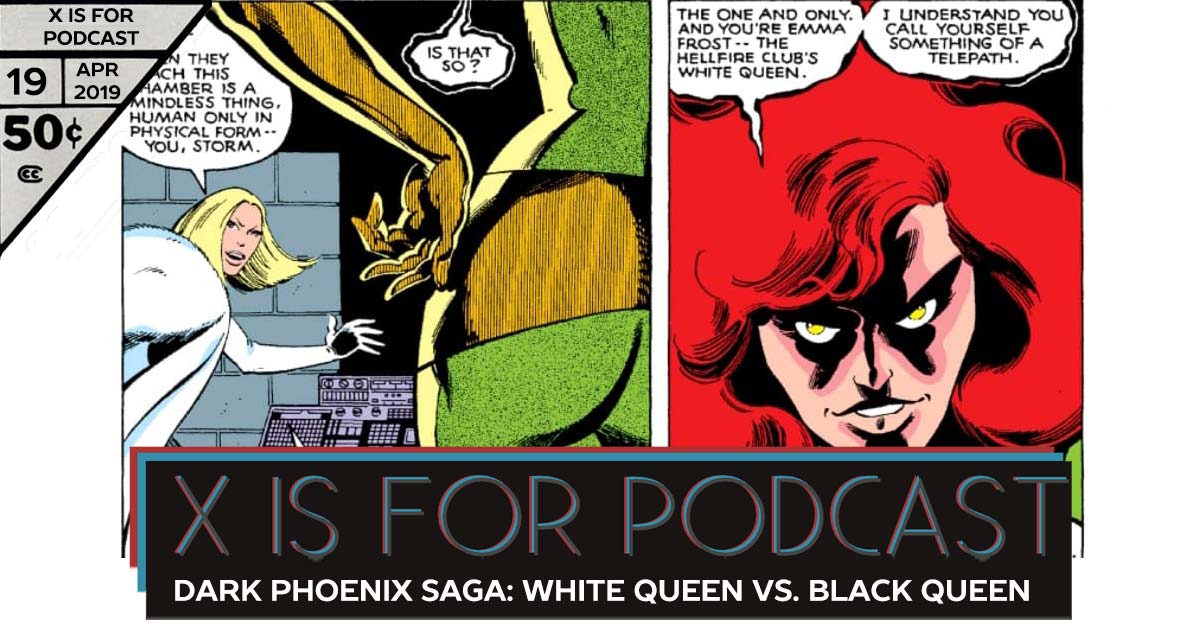 A spider bit Peter Parker and the world gained a hero. The Avengers found Captain America and the Avengers gained a leader. The Phoenix connected with Jean Grey and worlds burned. The X is for Podcast team unites for the first time in nearly two months to take a look at one of the most significant moments in the Marvel Universe. Kick off the Dark Phoenix Saga with a summary of Phoenix's adventures in Uncanny X-Men so far (Uncanny 100-128) before diving into the debut of The Hellfire Club, Dazzler, and the darkest moments the X-Men have ever faced. Read along with Uncanny X-Men 129-131.
Here's what you'll want to track down and read to keep up with Season 1.
Listen, Subscribe, and Rate Our Show:
Follow the CageClub Podcast Network:
Say Hello: