The Monsters That Made Us #14 – The Ghost of Frankenstein (1942)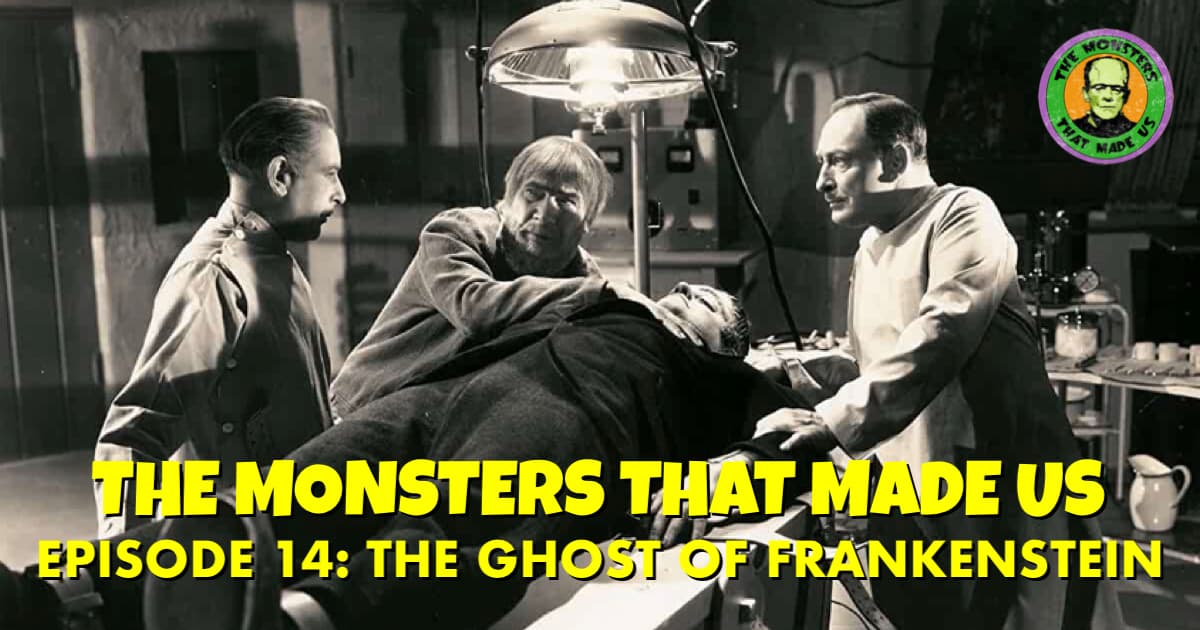 Hold on to your hats because The Ghost of Frankenstein is absolutely out of its mind! Join "The Invisible Dan" Colón and "Monster Mike" Manzi as they discuss Universal's "search" for a new Frankenstein monster, the efficiency of Scott Darling's screenplay, the Wolf Man reunion, the flashback, the film's titular ghost, Bela Lugosi's last truly great performance, and why The Curse of Frankenstein is a WAY better title.
If you enjoy this episode, and want to support the show, check out our Patreon!
Listen, Subscribe, and Rate Our Show:
iTunes
Spotify
Google Play
Stitcher
Amazon
Like Us on Facebook:
The Monsters That Made Us
Follow Us on Twitter:
@MonsterMadePod
@DanColon
@the_mikestir
Follow Us on Instagram:
@TheMonstersThatMadeUs
Explore and Say Hello:
Send us an email at themonstersthatmadeus@gmail.com!
Our Patreon!