X is for Podcast #024 – '80s Mutant Mania: The Uncanny X-Men in Days Of Future Past!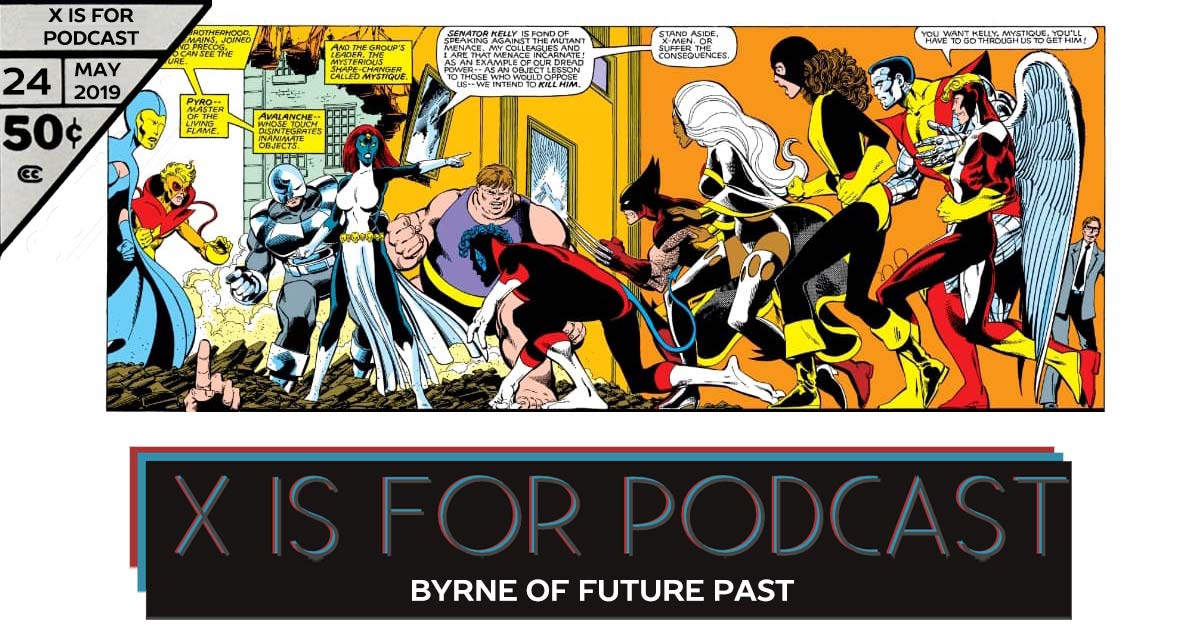 In the ALL-NEW All-Different Uncanny X Is For Podcast Variety, the X-Men have lost Banshee, Jean, and Scott — all in a year — but are they ready to lose John Byrne?! Join Nico and Jonah for a deep look at Claremont/Byrne's landmark final three issues, and join the team as they read the stories, interviews, and more that led to the end of the first great X-Men era. PLUS! Matthew Scott returns with more amazing X-Recs, this time spotlighting fan-favorite X-23. PLUS! Another Mutant Mental Health Minute with Dr. Matthew, where he shares a powerful message on surviving trauma. All this and more on an all-new All-New All-Different Uncanny X Is For Podcast Variety Show. Yes, that is the title. Joey, just paste the whole damn thing and, yes, leave this in the description. No, I'm not kidding. Yes, I know I'm ridiculous! Read along with Uncanny X-Men 141-143 and Comic Creators On X-Men by Tom DeFalco.
Here's what you'll want to track down and read to keep up with Season 1.
Listen, Subscribe, and Rate Our Show:
Follow the CageClub Podcast Network:
Say Hello: