The Best TV Series of 2017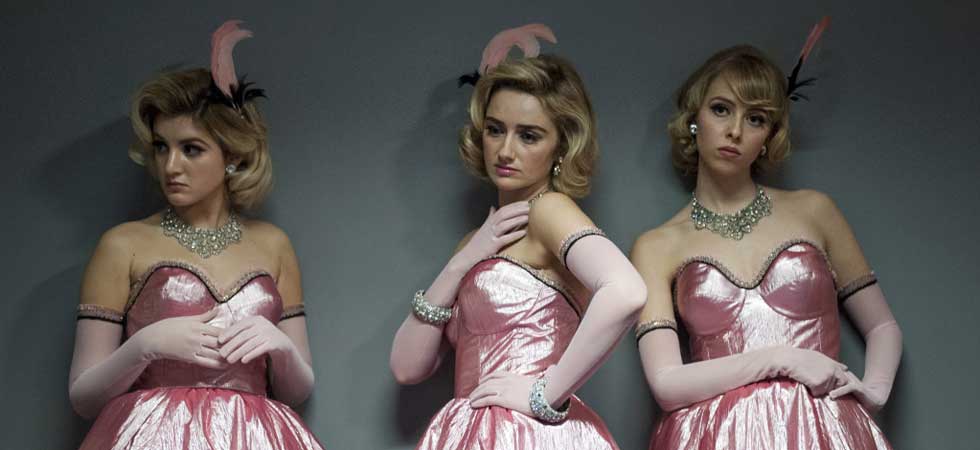 In spite of how much TV I watch, I still feel like I fell short of my TV watching goals in 2017. If a show was on Netflix or Amazon this year, I probably didn't see it. (That's what 2018 is for!) Don't think that missing a handful of series means I won't rush to declare the best TV series of 2017!
Rather than watch Netflix's eight thousand new Marvel shows, I spent 2017 watching five classic TV series I'd never seen. Here's a quick recap on my thoughts about the five major series I resolved to watch in 2017:
The Sopranos: The first few seasons feel a little padded to me, but the back half is just about perfect.
The Wire: The best show I saw all year. It's as good as people say. You already know this.
Deadwood: I had no idea how much I would hate this show.
Friday Night Lights: Coach, Mrs. Coach, and Tim Riggins are all-time greats. CLEAR EYES. FULL HEARTS. CAN'T LOSE.
Mad Men: Haven't finished yet. I fell behind, then tried to binge and wound up depressed as almost every character on this show is broken and unhappy. I'm sorry to you, and I'm sorry to America.
Without further ado, here are my 20 favorite TV series from 2017. I know the title of this post is the Best TV Series of 2017, but best is so arbitrary and boring and also who cares. There may be spoilers, but I'll try to keep them vague.
UPDATE: GLOW would have made this list, and probably in the Top 10. Check it out!
20. Master of None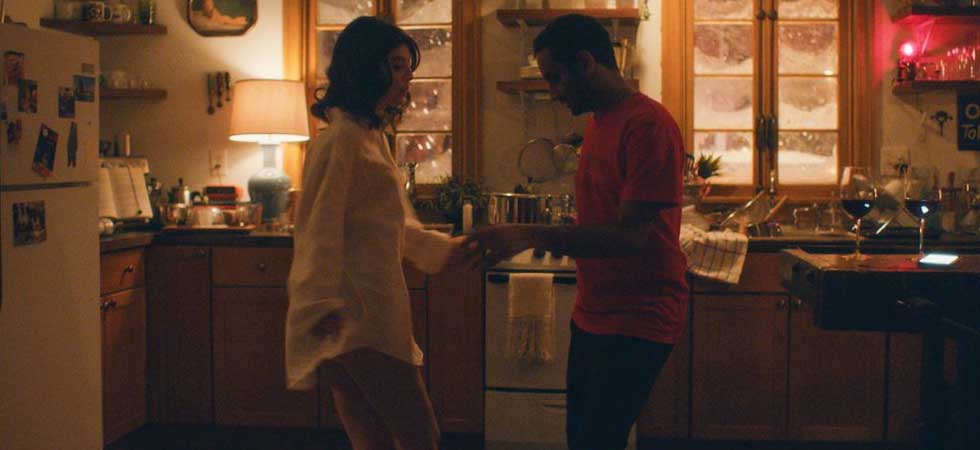 My Favorite Moment: As much as I'd like to say my favorite moment is every time Eric Wareheim sends a "Hi, cutie!" text, it's gotta be Aziz and Alessandra Mastronardi dancing to Guarda Come Dondolo in the snow. They're so cute together and this scene is a delight.
19. Stranger Things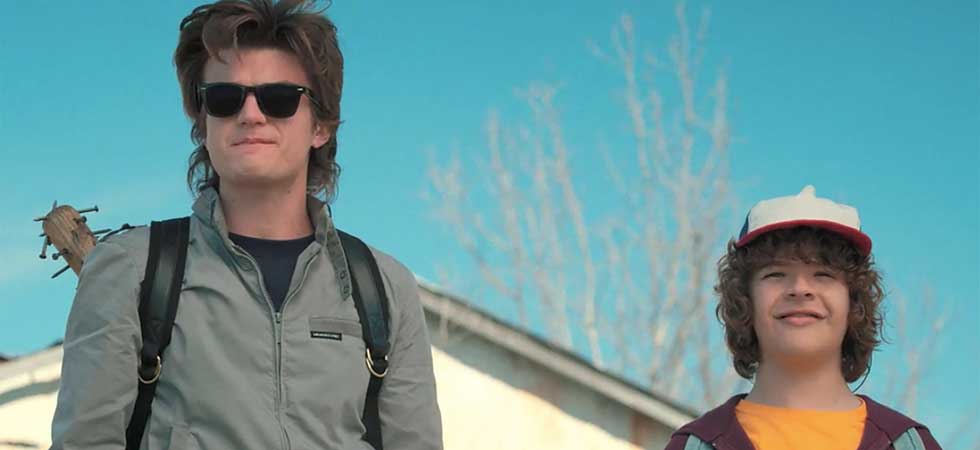 My Favorite Moment: I didn't think this had any reason to exist — the first season was exactly what I wanted it to be — but the brothers Duffer proved me wrong. How'd that happen? They doubled down on Steve, who's far and away the best part of this season. I'm game for Season 3, as long as we don't have any more rumspringa-esque journeys for Eleven.
18. Brockmire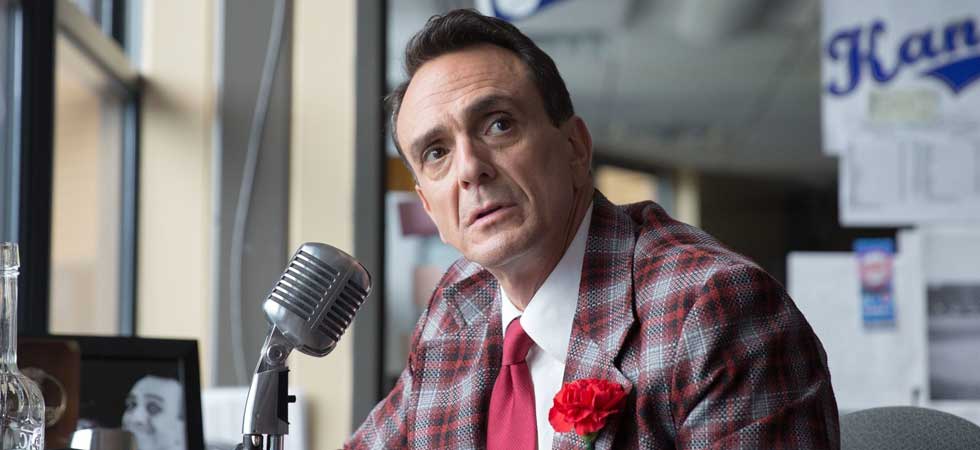 My Favorite Moment: Brockmire is the rare show that gets both sports and comedy right. The show is consistently incredibly funny (in large part thanks to the great work from Hank Azaria and Amanda Peet) while also capturing the feel and passion for baseball (especially in a small town). My favorite moment is probably when the two of them hit the road and tell Charles to not burn the stadium down. Cut to: the baseball field on fire.
17. SMILF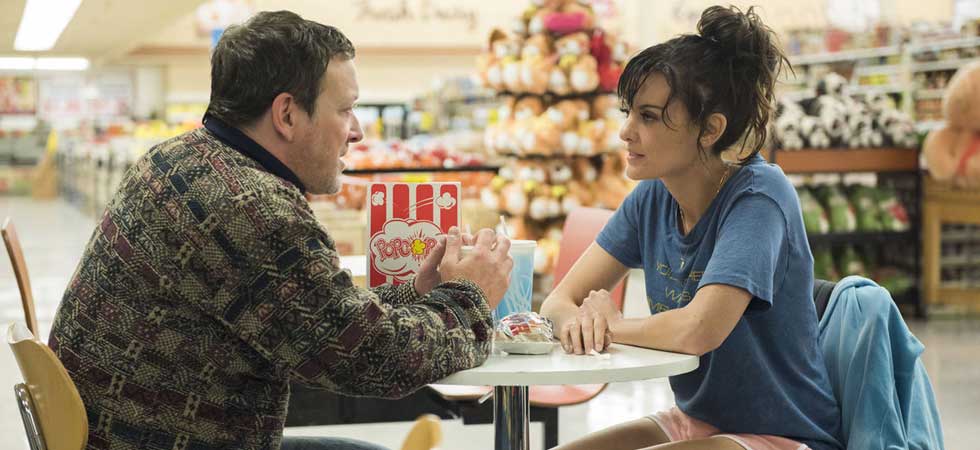 My Favorite Moment: Not the scene above! SMILF is so wonderful in spite of its iffy name. Frankie Shaw kills it in every scene, and the rest of the cast (including my 2017 crush Samara Weaving) is great as well. Showtime has a history of renewing its series far longer than it should, but I'm so enamored with this show that I'm willing to be optimistic. Also, Rosie O'Donnell is great in this! Who'd have thunk it?
16. Brooklyn Nine-Nine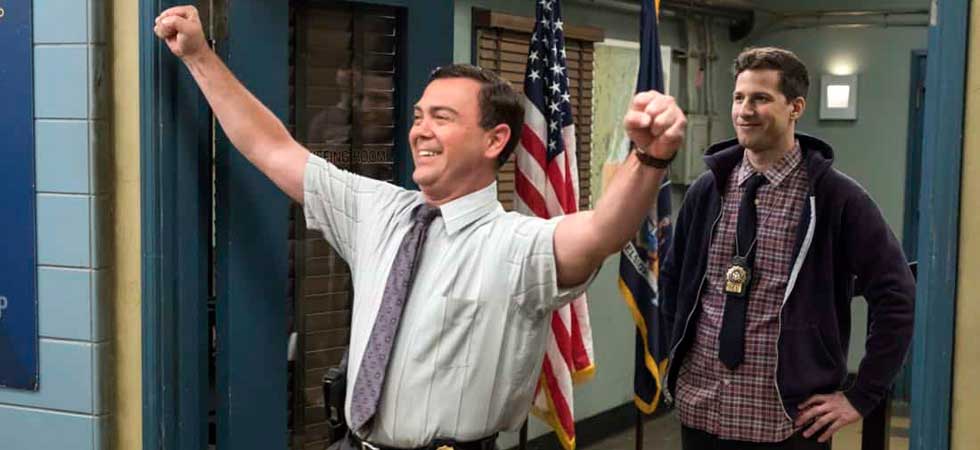 My Favorite Moment: "This bitch? Please." It's hard to name a show that makes me laugh harder or more consistently than Brooklyn Nine-Nine. The characters are all so strong and well-defined (without becoming caricatures) that every story is rife with possibilities. In a post-Parks and Rec world, Brooklyn Nine-Nine is rapidly approaching it on my list of favorite sitcoms.
15. The Americans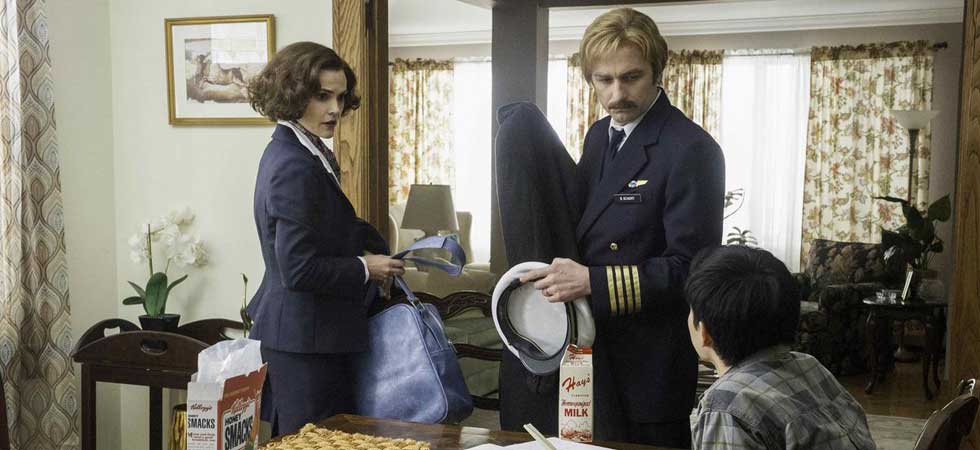 My Favorite Moment: In a show that's often quiet and tender, the wedding scene was one of the best scenes the show has done. Some people said this was a bit of a "down" year for The Americans, but when you're talking about one of the best-made shows on TV, a "down" year is still better than most shows you could watch. I'm not ready for this show to end in 2018, but I also am looking forward to a future without being a nervous wreck for an hour each week. WHAT A CONUNDRUM.
14. The Handmaid's Tale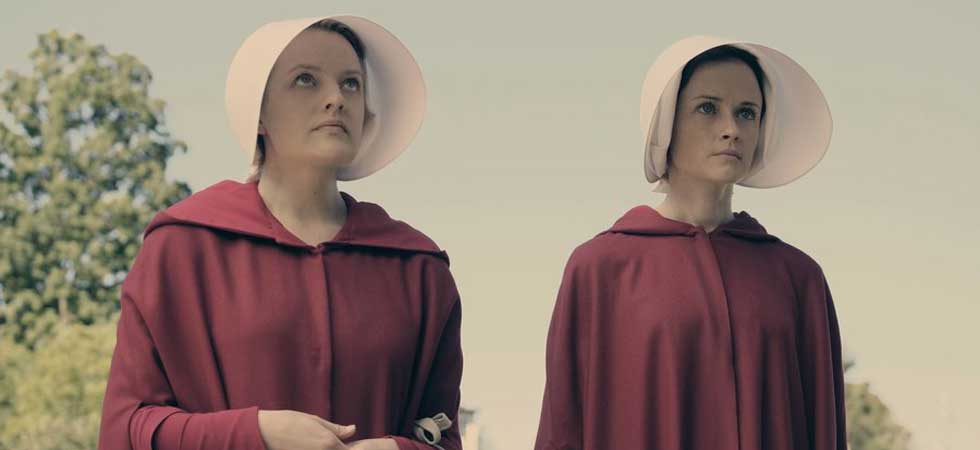 My Favorite Moment: Every time the show grew the world beyond the one in Margaret Atwood's novel. I finished the novel before the series began, and while the relevance and importance of the work are apparent, I didn't love it the way I thought I would. That's why this series was such a pleasant surprise: it expanded the world beyond the novel in smart ways, while also being more engaging. It's another show that I wish was one-and-done, but I'm willing to see where it goes next.
13. Playing House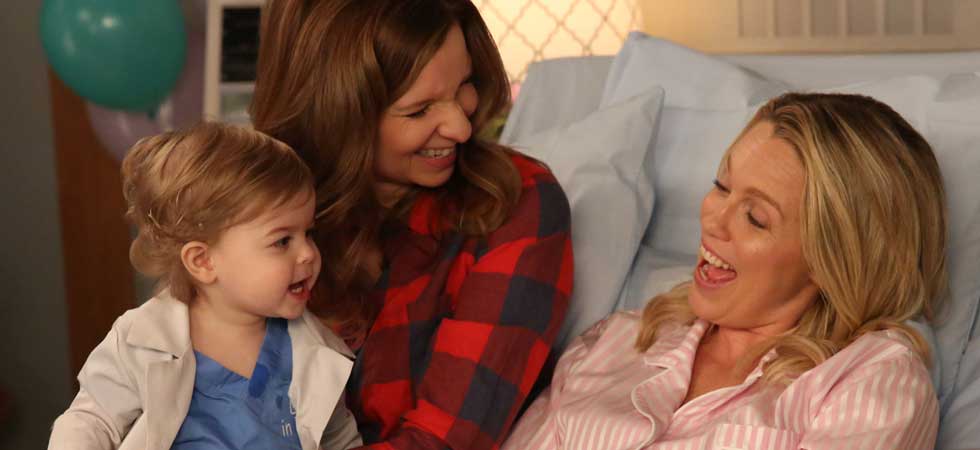 My Favorite Moment: I love Len & Jess and I cried in almost every episode. Thank you both.
12. Better Things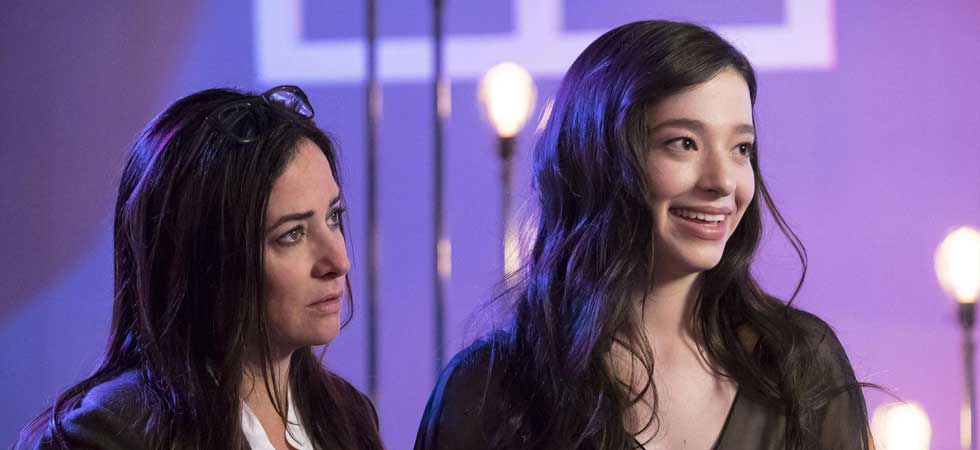 My Favorite Moment: No episode was better than the finale, especially when Sam's friends stepped up to help Max, or when we Sam gave Max her graduation present. If you can separate the art from the artist and ignore that Louis CK helped co-create this show (and wrote or co-wrote most/all of the episodes), you'll be rewarded with one of the best and most genuine shows on TV. We don't deserve Pamela Adlon; she's too good for this world.
11. Legion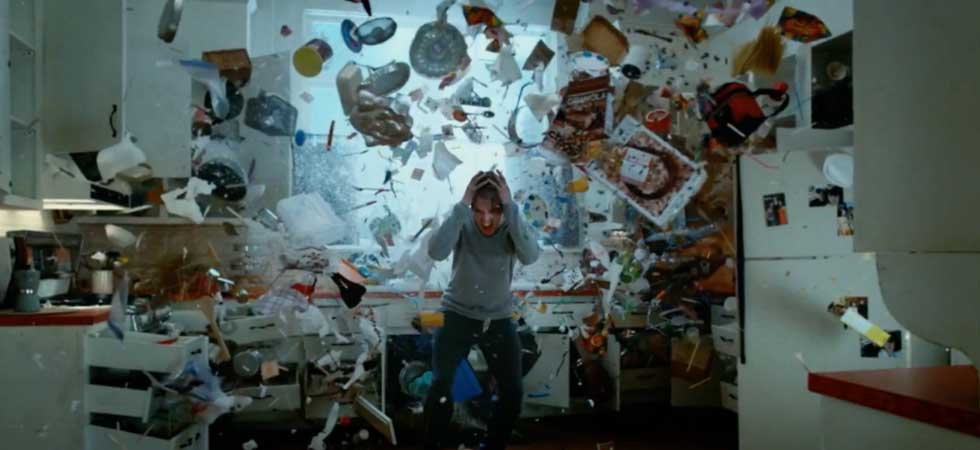 My Favorite Moment: Take your pick. Legion is so filled with weird and wonderful sequences that are unlike just about anything else on TV that it's hard to say which was my favorite. It might be the Bollywood dance sequence in the first episode, or it might be the Bolero sequence, or it might be almost any other moment from any other episode. So much happens in every episode of this show that I'm almost certainly going to need to re-watch it all before next year.
10. Girls
My Favorite Moment: American Bitch was one of the best episodes of TV I saw all year, and one that's more timely and important now than it was when it aired. For a show I mostly liked (but had some problems with throughout), the final season of Girls was pretty stellar across the board. Lena Dunham never forced in characters when they didn't fit, and yet we got resolution for just about everyone, especially Adam; her final scenes with Adam Driver were absolutely killer.
9. Review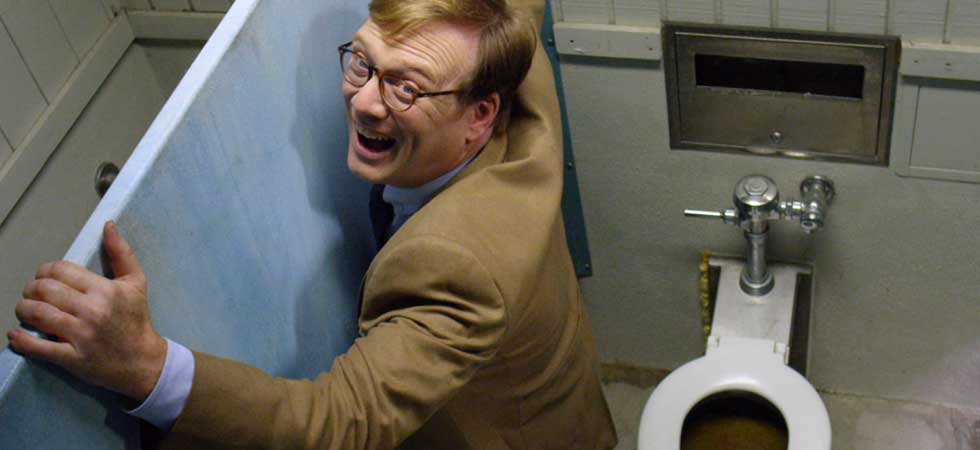 My Favorite Moment: Somewhere, Forrest MacNeil is still reviewing life experiences, just without the benefit of cameras or a crew. No one but Forrest likes "Being Pranked", but at least it gets five stars. (Also, "Cryogenics" is one of the funniest, dumbest, and best things the show ever did.) It's hard to rank this show against the rest on this list, as the season was only three episodes, but they functioned as the perfect button to this delightful little show.
8. American Gods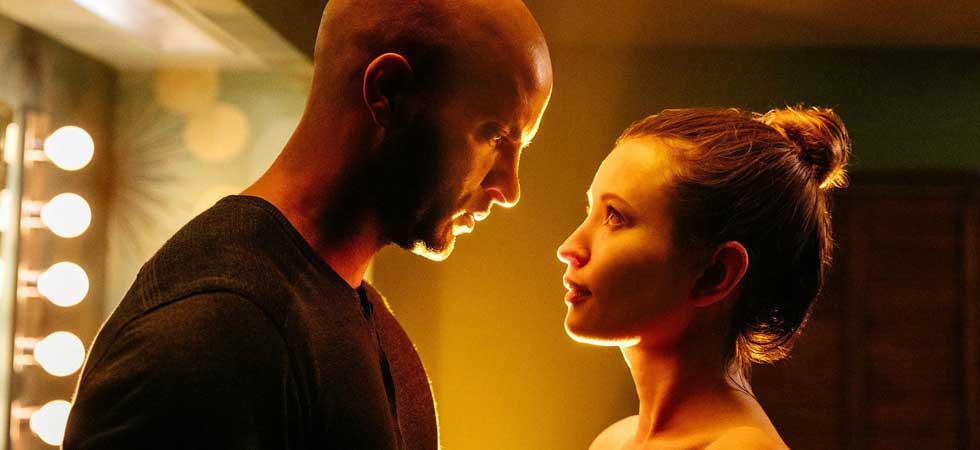 My Favorite Moment: Like The Handmaid's Tale, American Gods is a novel that I didn't like as much as I should, as well as a show far better than I could have asked for. I loved every time Gillian Anderson appeared as another incarnation, the entire Laura-centric episode "Git Gone", every time Orlando Jones is on screen, and when Wednesday reveals who he really is. With the showrunners having left over budget discrepancies, who knows how good future seasons will be, if they even exist? While the first season was sometimes slow, muddled, and frustrating, it was one of the most unique and imaginative shows on TV in recent memory.
7. The Young Pope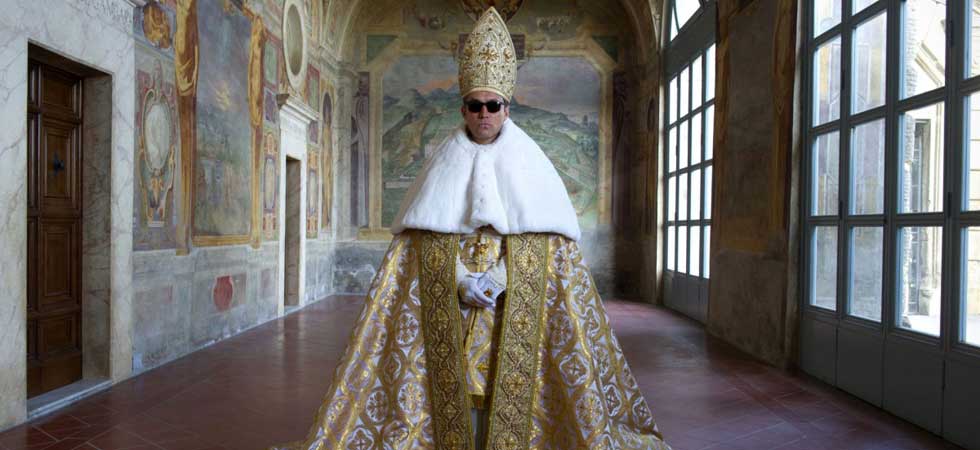 My Favorite Moment: It's tough to pick just one. It could be each and every time the song "Levo" played, or it could be Jude Law's "you must" prayer (or almost any other prayer), or it could just be Jude Law getting dressed to "Sexy and I Know It". This show is beautiful and tranquil and supremely weird. They're making another season about another Pope, but that's #NotMyPope. Jude Law's portrayal of Pope Pius XIII (aka Lenny Belardo) is everything I could have hoped for.
6. Sense8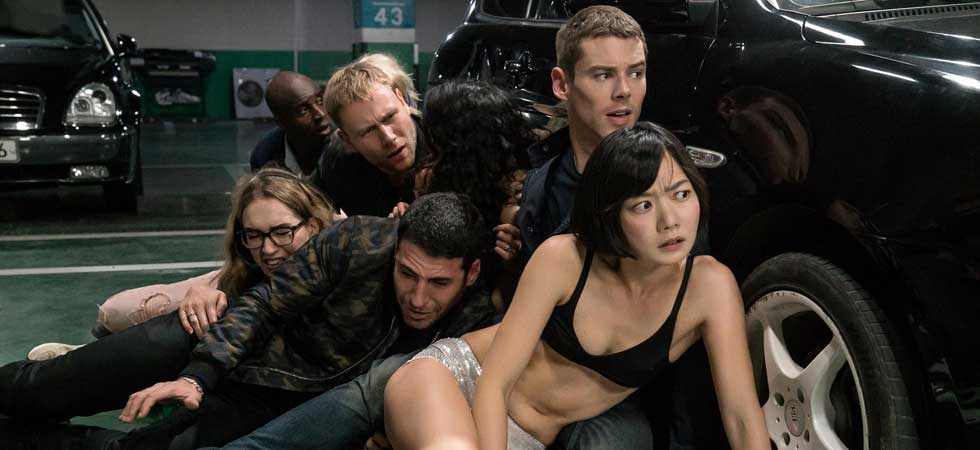 My Favorite Moment: Every time we got a cluster vs. cluster showdown, which was the perfect example of Sense8 smartly transitioning and growing from a good show to an even better one. (Hey Orphan Black, I'm looking at you and your muddled mythology.) Considering how much I loved the first two seasons, it's a real bummer that Netflix gave this show the axe. I'm glad we're getting a finale and a proper send-off in 2018, but I want more of this unique, inventive, and sex- and gender-positive show.
5. The Good Place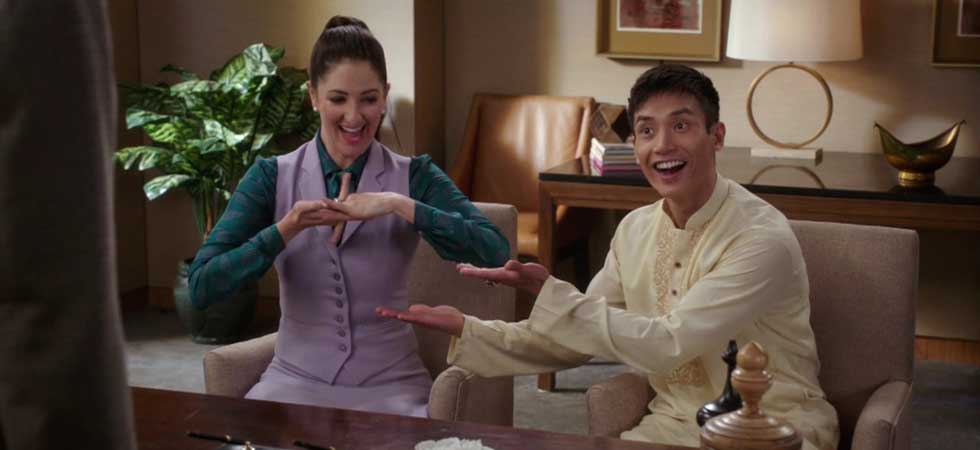 My Favorite Moment: "Michael's Gambit". I was on board with this show from the start, but when the first season finale unfolds as it does, it was clear that this show was more than it first appeared to be. Returning with an even more confident and creative second season cemented the fact that this show is something special. Look at "Dance Dance Resolution" and see how much fun the writers can have in a world with literally no rules.
4. Better Call Saul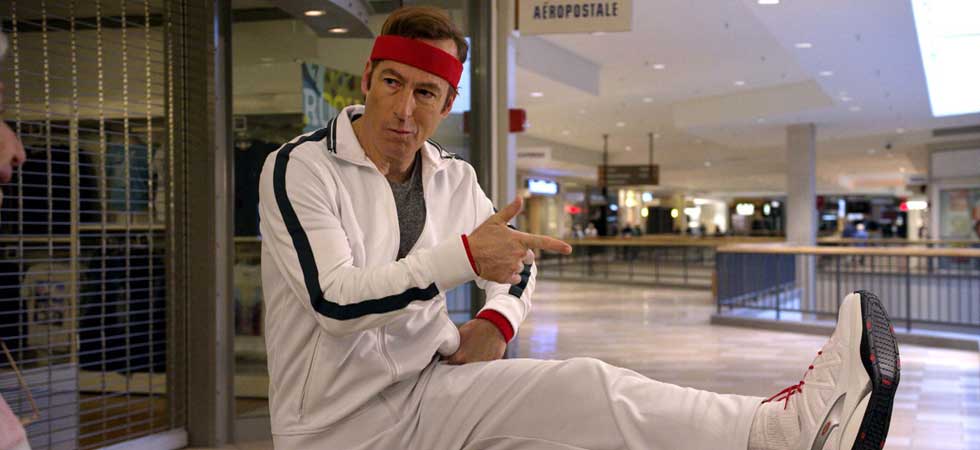 My Favorite Moment: The rise and fall of Chuck McGill. Is his character (and the rest of this world) proof that this show is better than Breaking Bad? I know the answer is probably no (hello, recency bias!), but it's ridiculous how good this show is. I know Breaking Bad is probably better, but the fact that this show is this good, this fast proves how good Vince Gillian & Co. are. Also, this is probably the most visually stunning show of 2017.
3. Nathan For You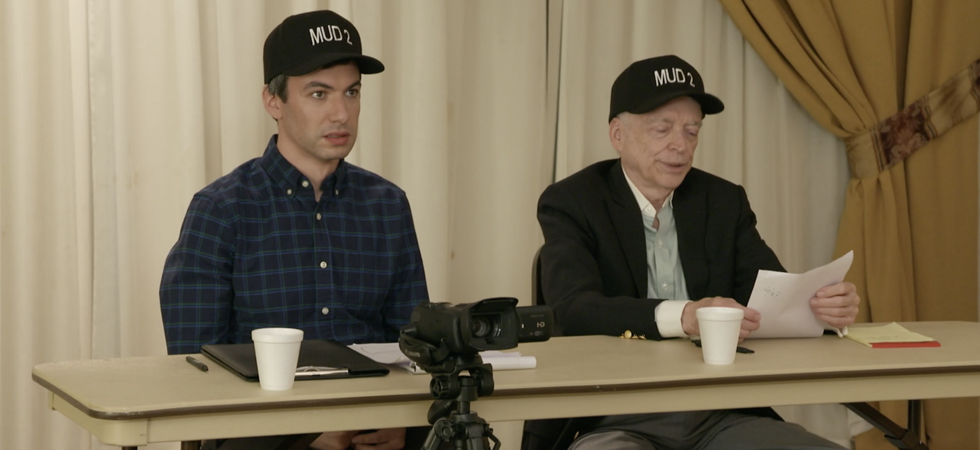 My Favorite Moment: It's hard to imagine how Nathan For You continues to get better, year after year, but it does. "The Anecdote" was a ridiculous half-hour filled with incredulous wonder, topped only by "Shipping Logistics Company" (and The Banzai Predicament), which was topped only by the two-hour finale "Finding Frances". I don't know how long this show can continue (have we already seen the end?), but you need to watch it.
2. Twin Peaks: The Return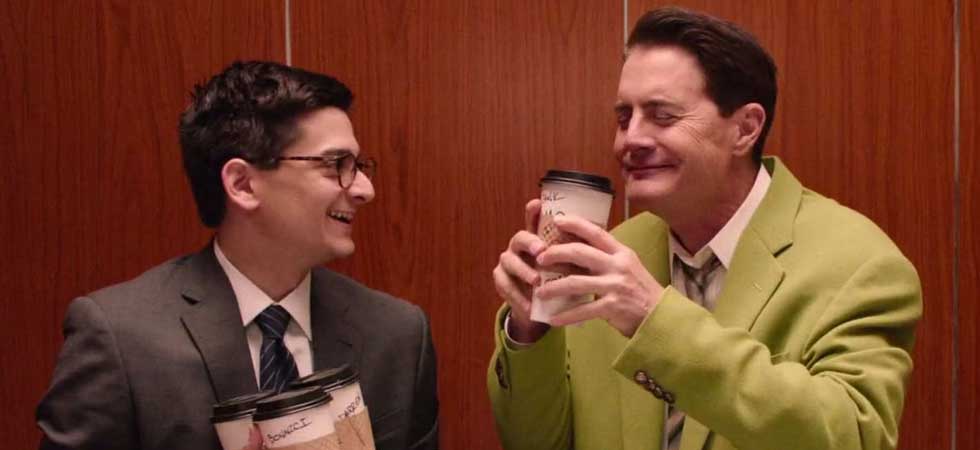 My Favorite Moment: The moment when Cooper wakes up. In any other year, this would be my favorite show. I was a little nervous for this revival, but I was also ready for whatever David Lynch threw at us. I understand why you might think this show is meandering, or if you're frustrated with how much Dougie Jones we got (some may know him as Mr. Jackpots) or how long it took to get to Dale Cooper. I don't care. Coop's awakening (coupled perfectly with the show's score) made me cry like a baby. "I am the FBI."
1. The Leftovers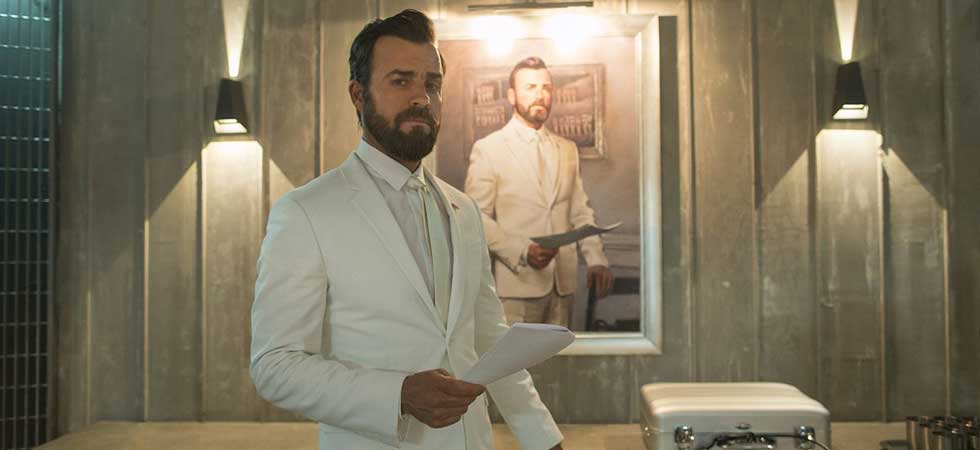 My Favorite Moment: There's a very real chance this is my favorite show of all-time. It's remarkable how every element of The Leftovers felt like it was tailor-made for me. My favorite moment might be the season's opening scene, or its final scene. It might be the dick shelf, or the rest of "The Most Powerful Man in the World (and His Identical Twin Brother.)" It might be the when that lion ate God, or when Nora cried in that hotel. (In reality, though, it's probably the dick shelf.) This show is perfect.