Tub Talk #011 – The Best Songs of 2000-2018: #20-1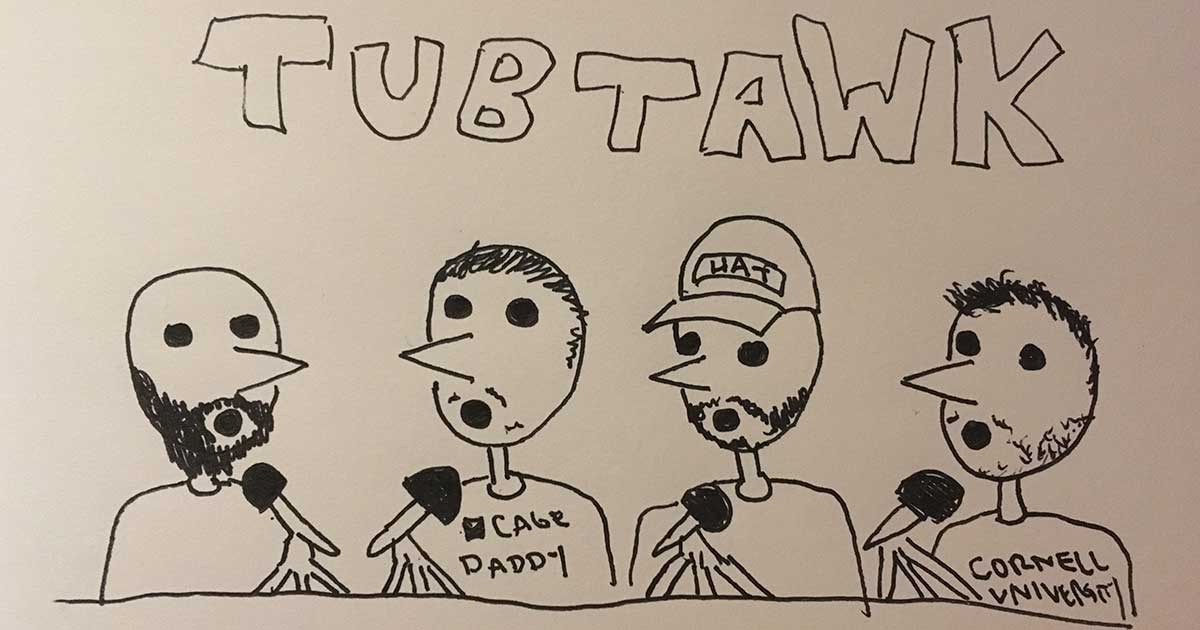 We've made it all the way to our top 20, so it's time for us to count down the very best songs of the 2000s. In this episode, Mantz gets a crash course in Ween, we learn the true meaning of Mariah Carey's "All I Want for Christmas is You," and chat about just how much Common loves A.I. Then, Matt tells us about the most expensive album stream of all-time, and follows it up with a good story told in a terrible way, while Bob learns the difference between a harp and a harpsichord (or does he?) and tells us about his celebrity encounter at a Los Angeles drug store. Why did Matt get fired for Andrew W.K.? What is Radiohead's best album? Why didn't we let The Libertines save rock and roll? It's time for the top 20 songs of the 2000s!
Want to have Mantz send you some workout tips? Visit our Patreon page at patreon.com/cageclub.
This Episode's Playlists (Spotify):
Listen, Subscribe, and Rate Our Show:
Follow us on Twitter:
Follow the CageClub Podcast Network:
Say Hello: