1999: The Podcast #013 – Being John Malkovich: "Malkovich" with Brian Silliman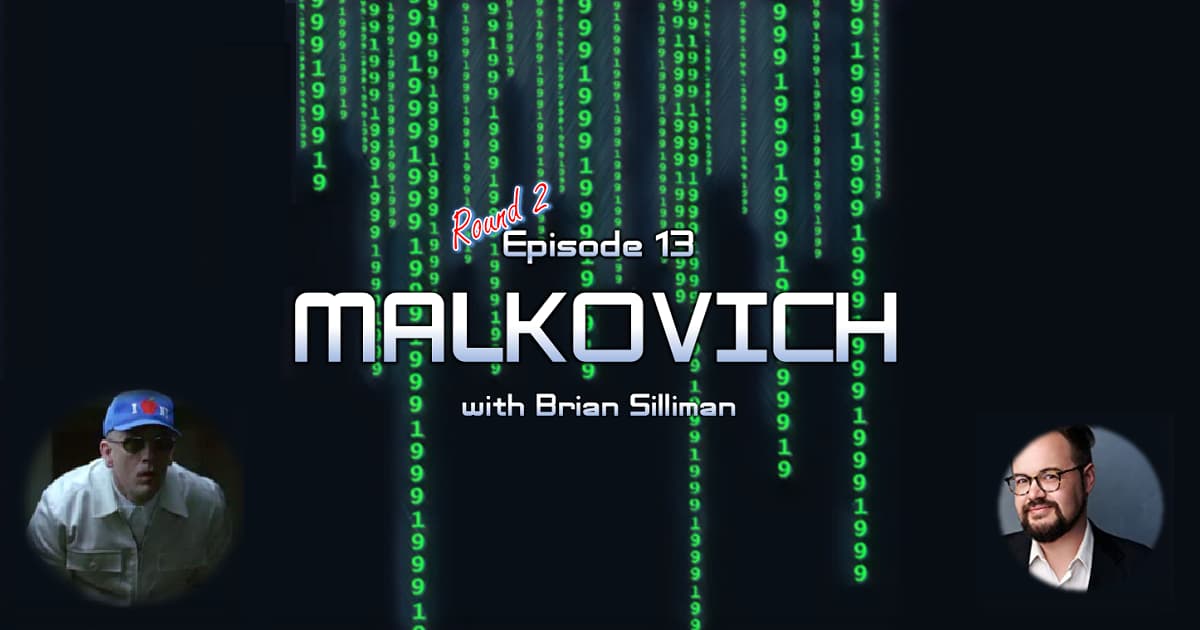 Being John Malkovich may well be the 1999est movie we have yet covered on the show. And the only reason it didn't make it into the first nine (and just barely) is that 1) it really took some time to fully sink in to the culture, sort of like Fight Club, and 2) unlike Fight Club, it has largely been marginalized in recent years, due in no small part to the successive work of both Jonze and Kaufman, who produced films that would go on to greater critical and commercial success than this one did.
But it explores many of the same issues that films like The Matrix and Fight Club explore, though with a much more insane glee than those films. And it comes across as the kind of movie that could only hit theaters during the year of Y2K end-times paranoia, when the whole culture sort of shared and "I dunno, fuck it!" kind of attitude.
It also happens to be previous guest Brian Silliman's favorite 1999 movie, so John and Joey asked him back to take a little trip through the tunnel on floor seven-and-a-half to get inside the mind Malkovich and talk about this brilliant, groundbreaking classic.
Find Brian on Twitter @BrianSilliman
Listen, Subscribe, and Rate Our Show:
Like Us on Facebook:
Follow Us on Twitter:
Follow Us on Instagram:
Follow Us on Letterboxd:
Say Hello: