Monkey Club with Chris and Chris #003 – Bedtime for Bonzo (1951)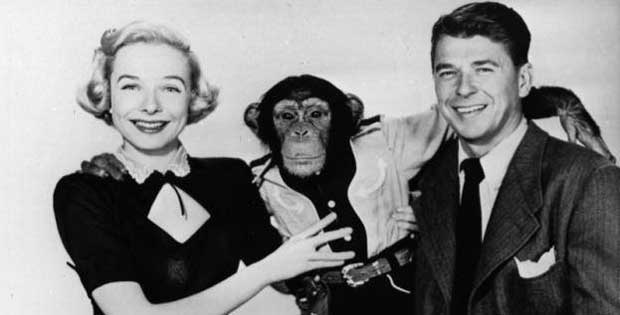 This week, Chris and Chris (with special guest Rob Arrechi) take a look at one of the most notorious incidents of Ronald Reagan's career – no, not the Iran Contra affair, 1951's Bedtime for Bonzo. The most memorable film from Ronnie's B-movie days, Bonzo finds the future President playing a psychology professor who must settle the nature vs. nurture argument once and for all by rearing an adorable chimp.
Click here to subscribe on iTunes! If you love us, rate and review the podcast!