Astro Boy (2009): It's Hard Not to Be Disappointed Here [Joey's Review]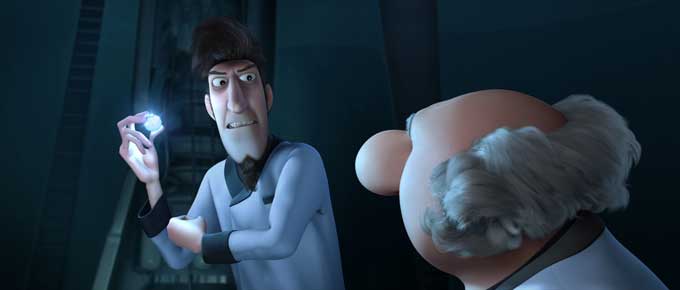 After the delight that was G-FORCE and the tour-de-force (see what I did there?) of BAD LIEUTENANT: PORT OF CALL NEW ORLEANS, it's hard not to be disappointed by the mediocre animated film that is ASTRO BOY. Aside from the fact that the lead boy is voiced by Freddy Highmore (who is super creepy in a non-entertaining way on BATES MOTEL), the film is generic and Cage is hardly in it. And when Cage is in it, he's playing a character that's basically a depressed version of his normal voice. His voice is, in a way, similar to his ghostly voice in CHRISTMAS CAROL: THE MOVIE; it's a little bit sleepy and a little bit boring.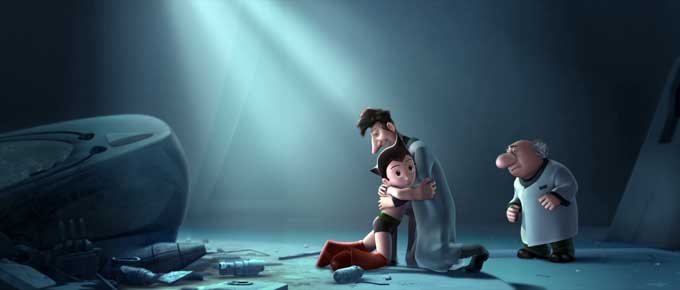 These shortcomings don't make sense within the world of this film. Cage plays a brilliant scientist whose son is sucked into a vacuum of nothingness by one of his robot inventions. (Or something to that effect. Who knows where Toby went? The film never makes it clear, other than to say that he's gone forever.) To mend his heartbreak, he builds a robotic replacement of his son. Disappointed by the way this robotic son behaves, he says (something along the lines of) "YOU'RE NO SON OF MINE!" and robo-Toby (soon to be dubbed Astro) falls to Earth.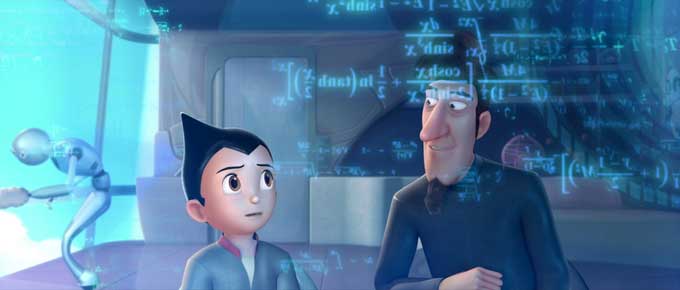 Oh, did I mention all these robot inventions take place in a floating city, like the one at the end of AVENGERS: AGE OF ULTRON? And that Earth is basically a garbage planet a la WALL-E? Because those are things that happen in this movie.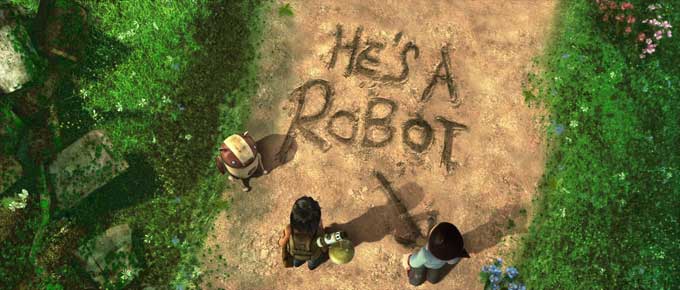 Most of the time Astro is on Earth (which is most of the film), Cage isn't on screen. When he does pop back up, he's relegated to the background of Donald Sutherland's evil schemes. At the end of the movie, when there should be this emotional redemption, there's nothing. It's a real shame.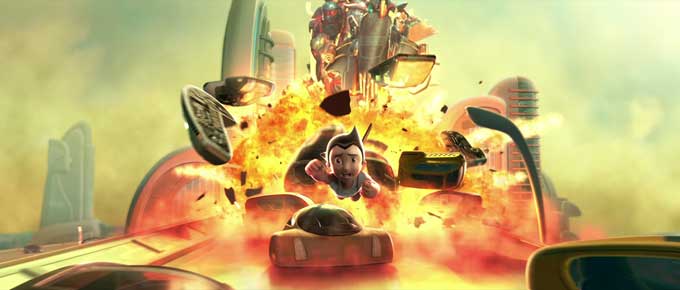 On the podcast, Mike mentions that an actor said he'd do two takes for every scene: one that was what the director wanted (boring) and one that was more fitting of an animated action-adventure story (more exciting). Apparently, the director chose the more boring, monotone reading every single time. Guess what? You can tell.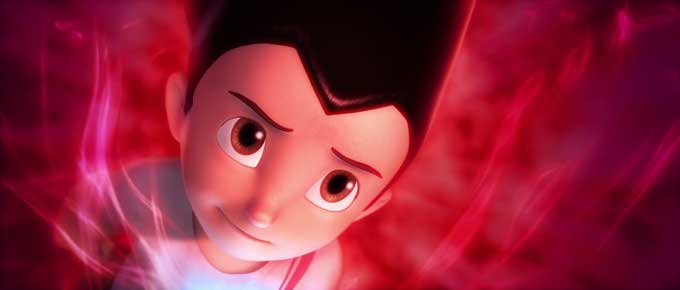 Astro Boy is loaded with top-shelf voice talent: Cage, Sutherland, Charlize Theron, Kristen Bell, and more. None of them are given anything to do or given the opportunity to flex their vocal muscles. Everyone just sounds like themselves. There's no excitement at all here, but I don't think it's fair to blame the actors. Based on that anecdote Mike shared, I think it's safe to lay the blame at the feet of the director.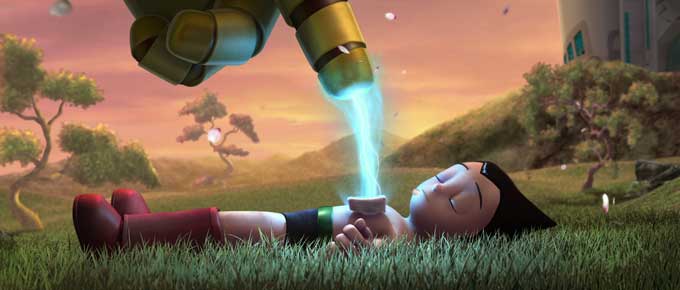 Astro Boy is based on a manga comic, and has also inspired multiple TV series. I'm unfamiliar with everything but this movie, but I get the sense that there are cool stories to tell and a real sense of excitement in this universe. None of that translates to this film, though, which is a shame. This is one that's safe to skip.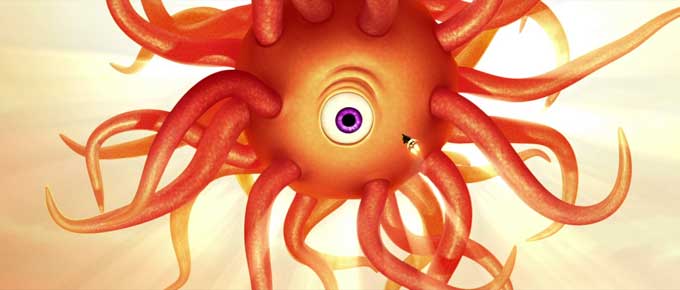 How can I watch it? It's free to watch on Amazon Prime, but don't feel the need to watch it. Maybe watch some episodes of either animated series instead.
What's up next? It's another tremendous Cage role: Big Daddy in KICK-ASS!