1999: The Podcast #012 – American Pie: "Band Camp" with Tessa and Nicole of the Doom Generation Podcast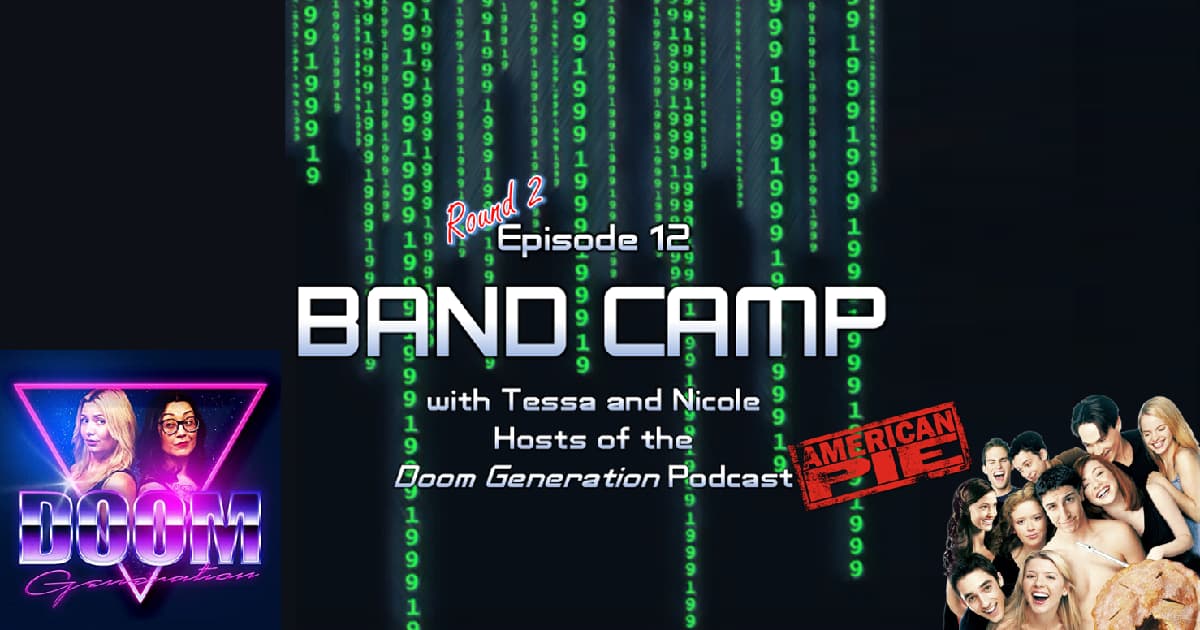 The fact that American Pie was the twentieth-highest-grossing movie of 1999 wouldn't suggest that film was a mammoth hit, but it was.
American Pie made back its tiny 11 million dollar budget and then some in its opening weekend. And it went on to gross more than 100 million domestically and 235 million worldwide, making it one of the most profitable movies of the year (an honor obviously belonging to the freakishly budget-to-gross ratio obliteration machine that was The Blair Witch Project).
But like 10 Things, it had almost no star power whatsoever. While much of the cast would go on to various levels of fame, the most famous cast member at the time was Alyson Hannigan, who had spent three seasons playing Willow Rosenberg on Buffy the Vampire Slayer, followed by Thomas Ian Nicholas, who had starred in a couple of popular family movies in the 1990s.
American Pie was also buoyed by some surprisingly warm critical praise. But do the movie's gross-out humor and depictions of sexual angst still hold up? Find out in this episode, where John and Joey invited Tessa and Nicole from the Doom Generation podcast to talk about what happened that one time in band camp.
Everything you need to know about Doom Generation you can find out here!
Listen, Subscribe, and Rate Our Show:
Like Us on Facebook:
Follow Us on Twitter:
Follow Us on Instagram:
Follow Us on Letterboxd:
Say Hello: