2 Fast 2 Forever #308 – 2 Fast 2 Furious (Lap 13)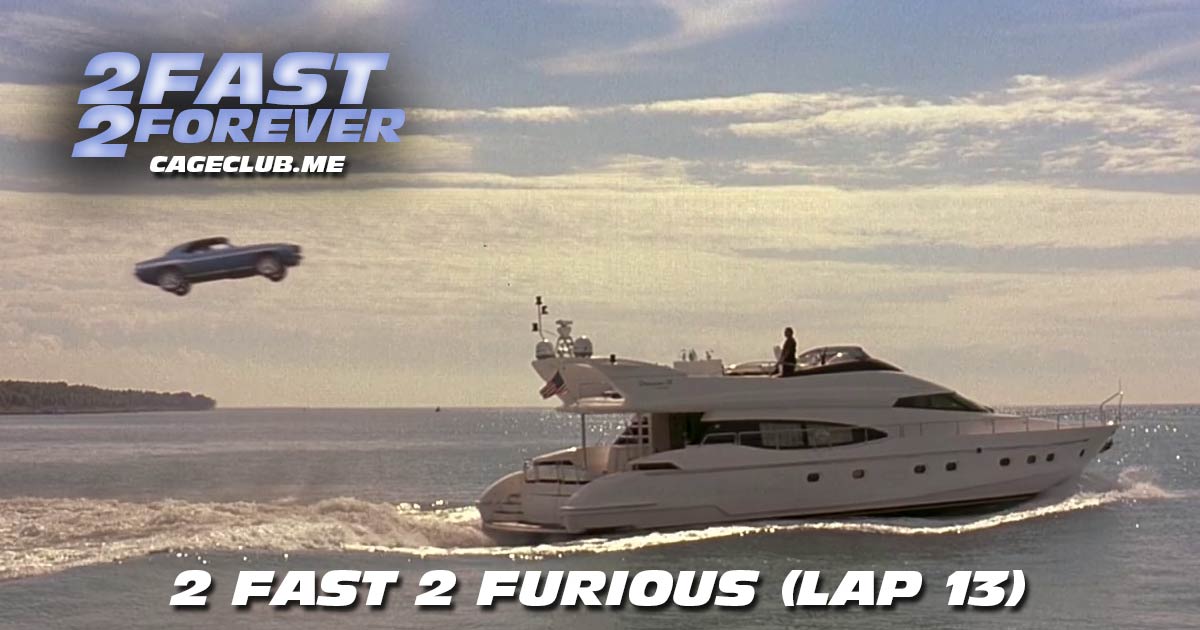 We're headed back to Miami to talk about 2 Fast 2 Furious, and we're joined by returning guest Andy Tudor! We talk about his input toward the most recent movies, the proposed sequel to his game Fast & Furious Crossroads (which would have featured Jason Momoa), and how the newer F&F films are making use of ideas. We ask: What does Andy love about 2 Fast 2 Furious? Can we mix up who hangs out with who in these movies? Will we ever see a car that is family? We lament a bygone era where cars were modded simply to be cool, explore how the franchise is setting up the next generation of racers, and talk about the proposed spinoffs (and how to do them right). We ask Dom what's on his roads. Andy shares his new rankings — and breaks new 2F2F ground.
Visit our Patreon page at patreon.com/2fast2forever. Extra special shout-out to Alex Elonen, Nick Burris, Brian Rodriguez (High School Slumber Party), Michael McGahon, Lane Middleton, Jason Rainey, Wes Hampton, Mike Gallier, Josh Buckley (Whole Lotta Wolves), Michael Moser, Christian Larson, and Terra New One for joining at the "Interpol's Most Wanted" level or above!
Want to re-live past memories? Find all episodes from past laps here.
Intro music by Nico Vasilo. Interlude and outro music by Wes Hampton.
Listen, Subscribe, and Rate Our Show:
Like Us on Facebook:
Follow Us on Twitter:
Follow Us on Instagram:
Explore and Say Hello: