2 Fast 2 Forever #260 – 2 Fast 2 Furious (Lap 12)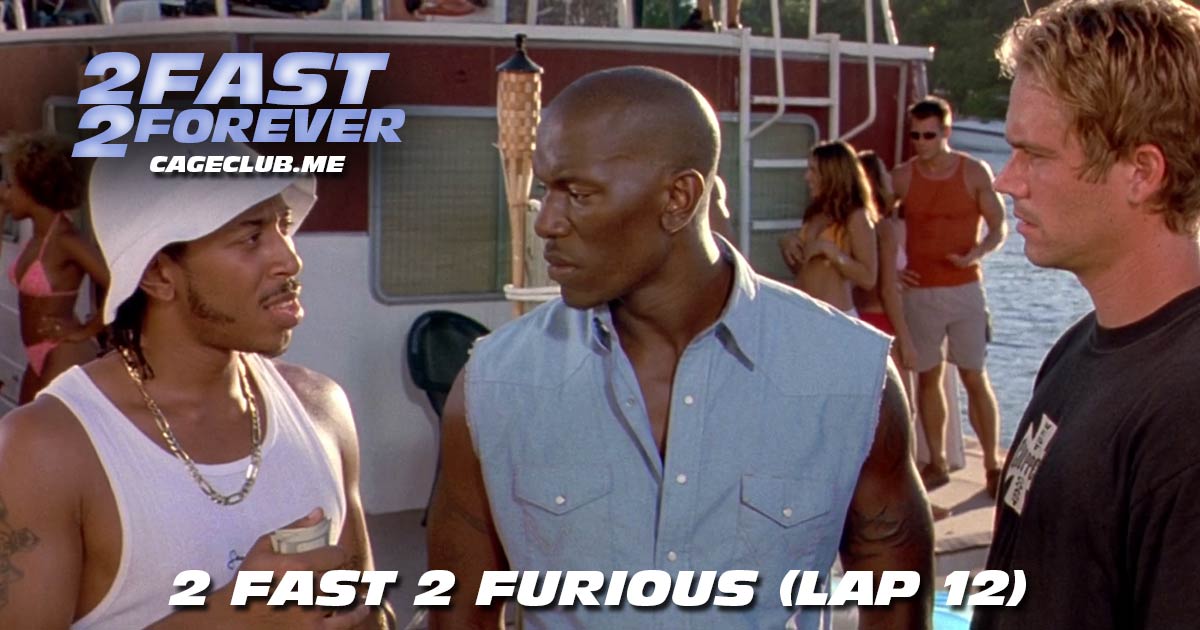 Jessica Collins (a.k.a. Mon-TEZ) returns to the podcast for 2 Fast 2 Furious, and she is coming in HOT with talk of hate-watching. After taking care of some quick housekeeping, we dive into 2 Fast 2 Furious, which Joe is liking more than ever. Montez tells tall tales about enormous slices of pizza served by fake Italians, we make our picks for the "most Dom moment," and we discover the specific way Montez takes notes for these movies. We talk about Brian's (or Roman's?) atonement, the animated movie math equation Montez uses to describe this movie, and her hot take about the amount of plot in 2 Fast 2 Furious. We discuss the first instance of the franchise rewriting its history. Joey unveils a revelation. We talk about abandoned Fast/Furious franchises. Joe forgets that we do something we've done 150 times.
Visit our Patreon page at patreon.com/2fast2forever. Extra special shout-out to Ben Milliman, Alex Elonen, Nick Burris, Brian Rodriguez (High School Slumber Party), Hayley Gerbes, Michael McGahon, Lane Middleton, Jason Rainey, and Wes Hampton for joining at the "Interpol's Most Wanted" level or above!
Want to re-live past memories? Find all episodes from past laps here.
Intro music by Nico Vasilo. Interlude and outro music by Wes Hampton.
Listen, Subscribe, and Rate Our Show:
Like Us on Facebook:
Follow Us on Twitter:
Follow Us on Instagram:
Explore and Say Hello: