The Monsters That Made Us #26 – Abbott and Costello Meet Frankenstein (1948)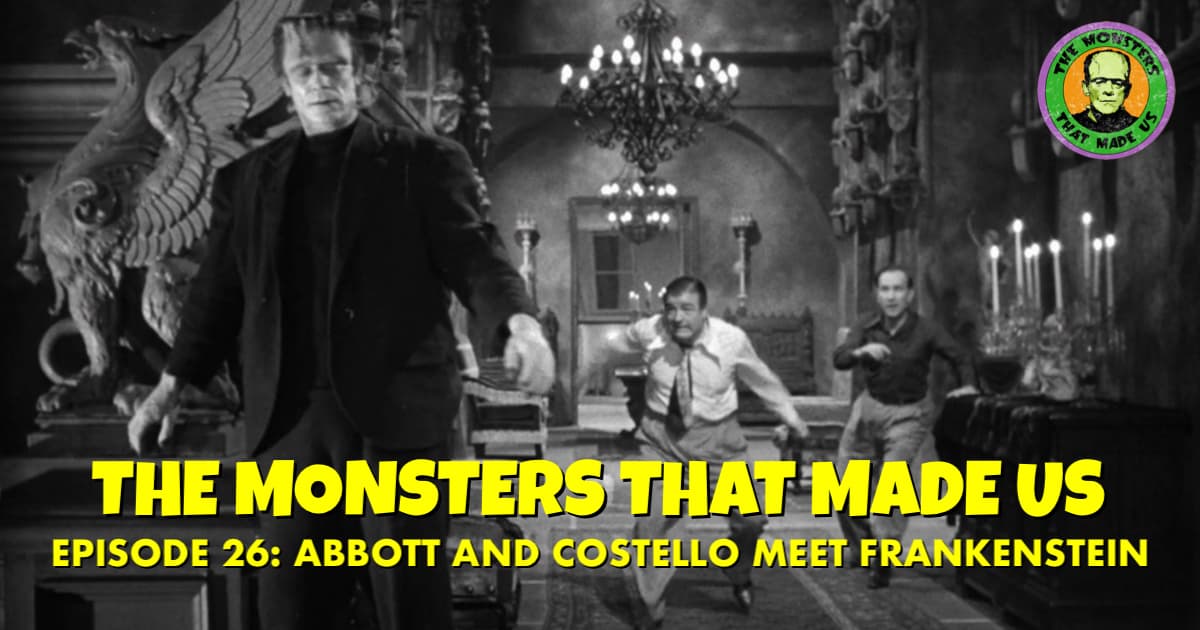 We've got scares and laughs in equal measure as the world's greatest comedy duo come face-to-face Count Dracula, the Wolf Man, and the Frankenstein Monster! Join "The Invisible Dan" and "Monster Mike" as they discuss Universal's corporate restructuring, the challenges of working with Bud Abbott and Lou Costello, the return of Bela Lugosi in the role that made him a horror icon, and why Abbott and Costello Meet Frankenstein is quite possibly the greatest horror comedy ever made!
If you enjoy this episode, and want to support the show, check out our Patreon!
Listen, Subscribe, and Rate Our Show:
iTunes
Spotify
Google Play
Stitcher
Amazon
Like Us on Facebook:
The Monsters That Made Us
Follow Us on Twitter:
@MonsterMadePod
@DanColon
@the_mikestir
Follow Us on Instagram:
@TheMonstersThatMadeUs
Explore and Say Hello:
Send us an email at themonstersthatmadeus@gmail.com!
Our Patreon!