The Family Man (2000): Nicolas Scrooge and a Return to Christmas [Joey's Review]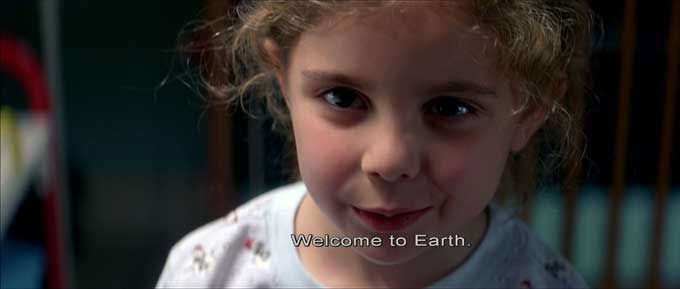 Who would have thought a predictable, sappy Christmas movie — directed by Brett Ratner, of all people — would turn out to be one of my favorite new #CageClub movies to date?! I certainly didn't! But that's the situation we find ourselves in with THE FAMILY MAN, which is the second of three Christmas movies we'll hit in #CageClub.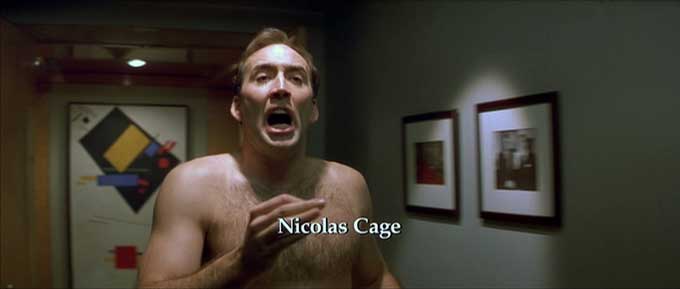 Sure, the timing of these three aren't great — TRAPPED IN PARADISE came in September, this in October, and CHRISTMAS CAROL: THE MOVIE is landing next week — but this is one movie I'm set to add to my Christmas queue and plan to revisit more often than a lot of other #CageClub movies we've seen so far.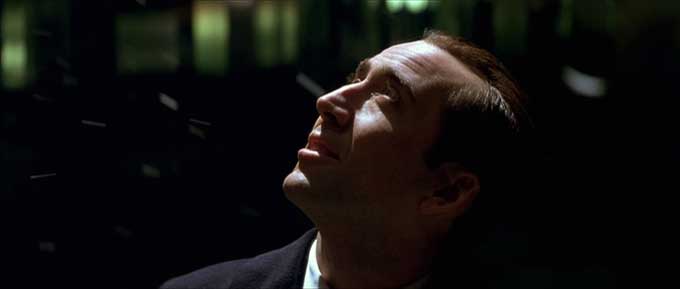 I wrote about it during IT COULD HAPPEN TO YOU, but it's clear once again that my favorite Nicolas Cage may be romcom Cage (or the nearby fish-out-of-water Cage, which is more accurately what we have here). We haven't quite entered the kid-friendly portion of Cage's career (though it's rocketing toward us very quickly), but this serves as a good transition of sorts; Cage's scenes with Annie, his alternate self's 7-year-old daughter, are some of the best in the movie.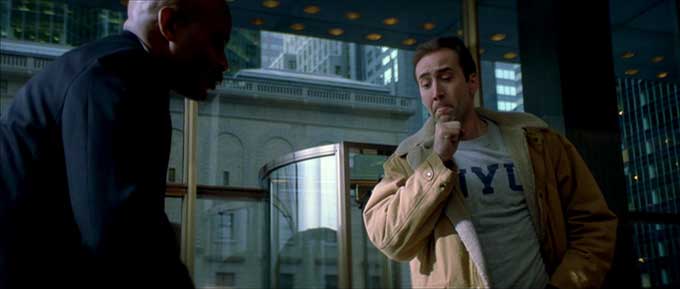 The Family Man is, basically, IT'S A WONDERFUL LIFE in reverse. (At least, I think it is; that's one of the movies that's my biggest whoops I haven't seen it yet! sorry!) Cage plays a wildly successful executive, living a ritzy life in New York City, all by his lonesome. He's not entirely unhappy, though, and actually seems content with his one-night stands, oodles of freedom, and even more money.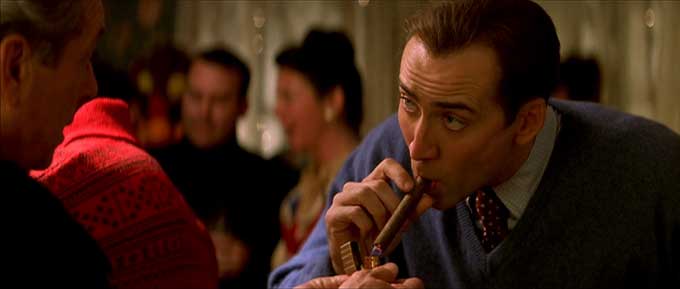 After meeting up with probably-angel-maybe-God in the form of Don Cheadle, Cage travels through space-time into an alternate reality where he didn't choose a promising internship over Tea Leoni, and instead settled down for a life in the suburbs with her and their two kids. After a rocky start, Cage realizes that this life, too, is one he could be happy with, and even after he's (inevitably) transported back to his "real" life, he does everything in his power to make this vision a reality.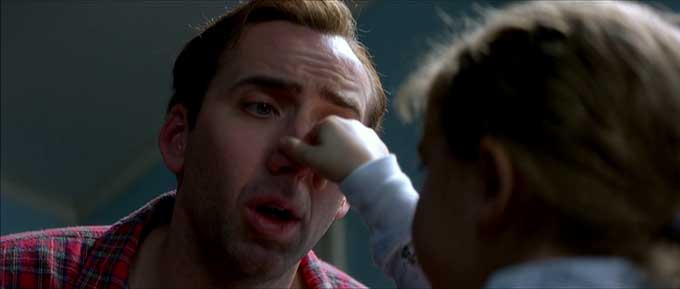 We've seen Cage play cops, we've seen him play criminals, and we've now seen him as a lower-middle-class dad with a sub-par job. As it turns out, this may be the most fun one to watch! Aside from BRINGING OUT THE DEAD, this is the most fun I've had with a Cage film since "Action Week" and the most unexpected fun I've had since It Could Happen to You.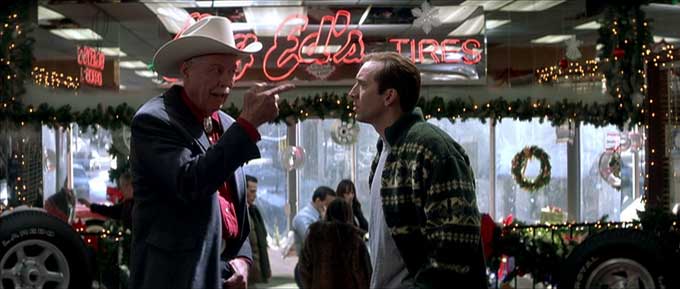 There are a ton of Cage movies we've seen — and a ton to come — that I know almost nothing about, and I can only hope we get more of romantic leading man Cage. Apparently, I can't get enough… as long as he's paired with a female lead cast in a well-written and fun character, just like we get from Tea Leoni in this and from Bridget Fonda in It Could Happen to You.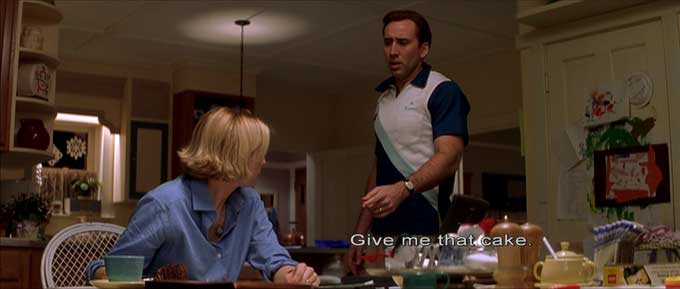 There's one other side note I want to address! It's something we cover on the podcast, and something I've tweeted about. Cage and Tea Leoni's characters in this movie are named Jack and Kate, which just so happen to be the two main characters in my favorite TV show of all time. To also feature space-time travel and a later-season character in the film? It makes me want to pair this movie with "The Constant" for some great Christmas-themed fun!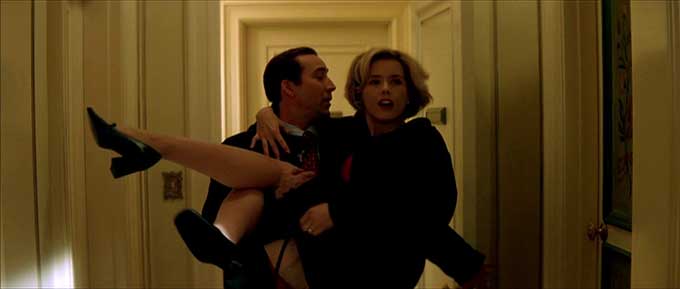 How can I watch it? You can rent it for a couple bucks on Amazon. It's not the "best" film you'll see in #CageClub, but I suggest you check it out in December! Or, you know, whenever you're looking for a little bit of that Christmas magic.
What's up next? We're taking another trip back in time — and across the Atlantic — for CAPTAIN CORELLI'S MANDOLIN!