The Monsters That Made Us #32 – The Creature Walks Among Us (1956)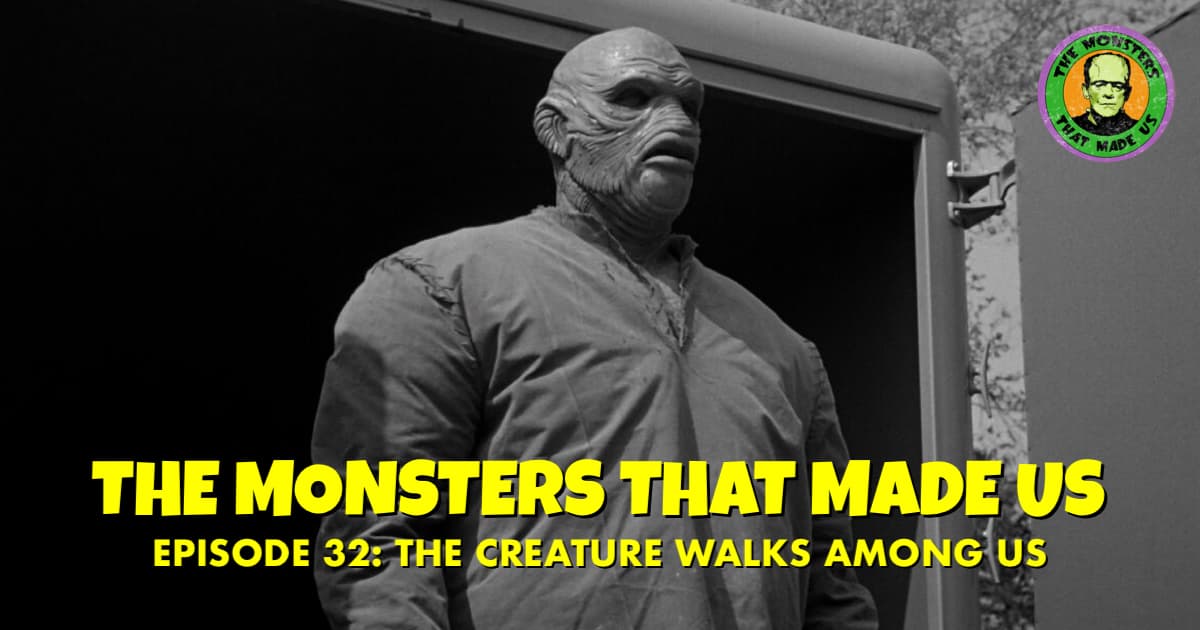 In the season 1 finale, we're heading back to the Sunshine State for one last Gill-man adventure! Join "The Invisible Dan" and "Monster Mike" as they discuss the new Gill-man suit (and his clothes!), why so much of the underwater footage looks familiar, and why, despite a script that's padded with a lot of science talk, philosophical nature vs nurture stuff, too many doctors, and a superfluous love triangle (or square?), the Gill-man still makes The Creature Walks Among Us a worthwhile adventure.
If you enjoy this episode, and want to support the show, check out our Patreon!
Listen, Subscribe, and Rate Our Show:
iTunes
Spotify
Google Play
Stitcher
Amazon
Like Us on Facebook:
The Monsters That Made Us
Follow Us on Twitter:
@MonsterMadePod
@DanColon
@the_mikestir
Follow Us on Instagram:
@TheMonstersThatMadeUs
Explore and Say Hello:
Send us an email at themonstersthatmadeus@gmail.com!
Our Patreon!