Saturday Night Live (9/28/92): Continuing Cage's Alternate TV Timeline [Joey's Review]
When this episode of Saturday Night Live aired, more than a decade had passed since Nicolas Cage's first appearance on TV in THE BEST OF TIMES. Back when we discussed that movie, I imagined a world in which Cage became a massive television star. Watching Cage's first — and only! — appearance as an SNL guest host made me wish for a world where he became a TV star, and maybe even an SNL cast member.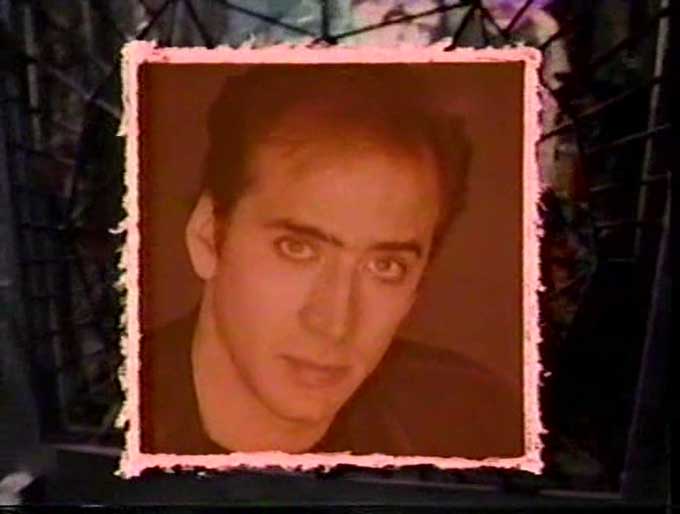 We've spent a lot of time talking about how funny Cage can be. I'm not just saying this because this is #CageClub, but I truly think he's an amazingly talented dramatic and comedic actor. That's why it's so weird and disappointing that Cage never returns to SNL, especially when one of his sketches has become somewhat of a cult classic over the years.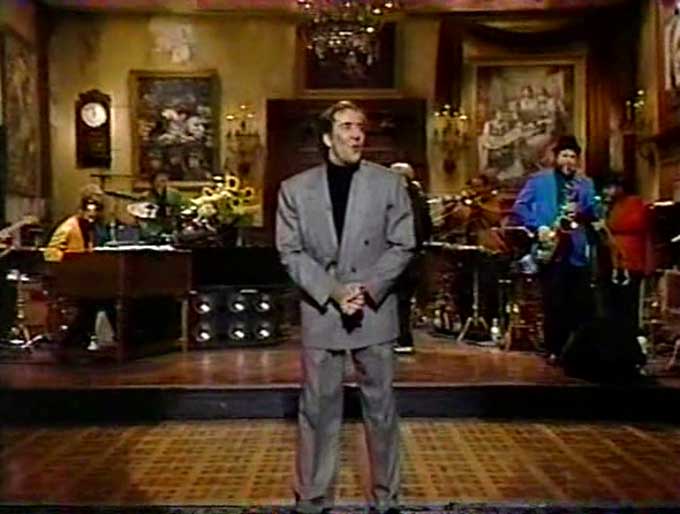 Having been born in 1987, I understood very few of the references in segments like weekend update. But that didn't stop me from marveling at the insane powerhouse of a cast the show had assembled at this time: Dana Carvey, Chris Farley, Phil Hartman, Tim Meadows, Mike Myers, Kevin Nealon, Chris Rock, Adam Sandler, Rob Schneider, David Spade, and Julia Sweeney, with Jan Hooks returning as a special guest as Hillary Clinton (how timely!). It's pretty ridiculous how stacked this cast is, and nearly every sketch is A-quality because of the talent level alone.
Cage's monologue is nothing much worth noting; he gives a shoutout to HONEYMOON IN VEGAS (in theaters now!) and then talks about how attractive his co-stars have been the last few films. This doesn't fly, and Lorne Michaels calls him over to give him a bit of a pep talk — by talking about how good looking Sofia Coppola is (Domino herself!). Cage freaks out, learns his lesson, and returns to the stage — to then compliment James Caan on his "nice ass."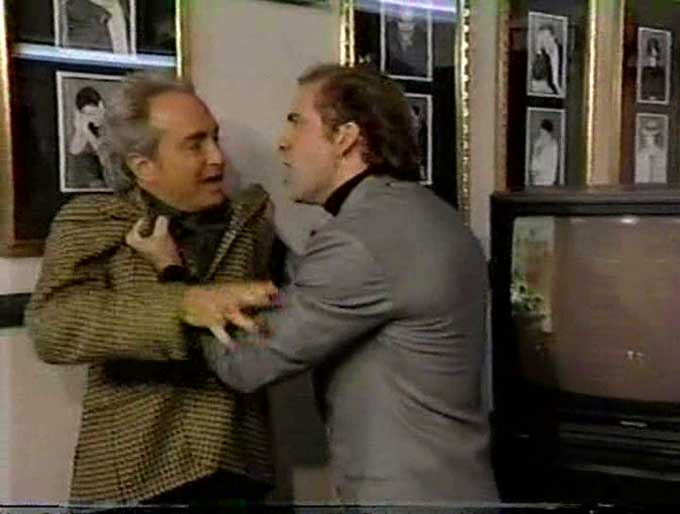 The episode is great for two main reasons: (1) Cage is self-deprecating from the start, which is very endearing, and (2) the sketches he's in play to his strengths. Cage is in two real sketches: Tiny Elvis and Baby Names. (He's got one line in a third, Nightline, but it's not really worth noting.)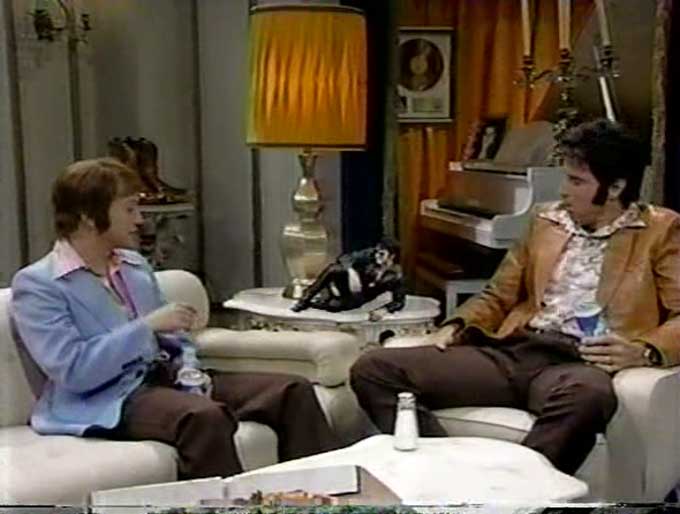 With everything we've seen so far in #CageClub, OF COURSE he was going to play Elvis on SNL. There's no way he couldn't. This is right in his wheelhouse, and a great way to kick the show off. It lines up beautifully with the iconography of Honeymoon in Vegas, and lets Cage flex his Elvis muscles. The sketch is so one-note, but it's wonderful in its simplicity and delivery. I wish Cage had returned to SNL to reprise his role as Tiny Elvis, but I guess that wasn't in the cards.
The other sketch, Baby Names, plays up to Cage's other strength: his freak-out. The sketch itself is really funny because of how fully Cage commits to each of his objections, and has a nice button when the couple finally lands on a name they both like. But it takes things one step further with the final joke, making this another classic sketch. I'd seen Tiny Elvis before, but never Baby Names; I'm glad I never had this spoiled because experiencing it for the first time in #CageClub was wonderful.
The only other real Cage-nection comes during Kevin Nealon's Weekend Update. Adam Sandler (long before the life was drained from his eyes) comes out as Operaman, to sing about some current events. When he finishes his performance, we cut to the crowd — and see Cage and Cher in standing ovation, reprising their roles from MOONSTRUCK! It's perfect, and a great reason why #CageClub is so great; without having seen all of his movies up to this point, this wouldn't have hit me with the level of delight it did. Knowing Moonstruck — and how important the opera is to its story — this joke is one of the episode's best.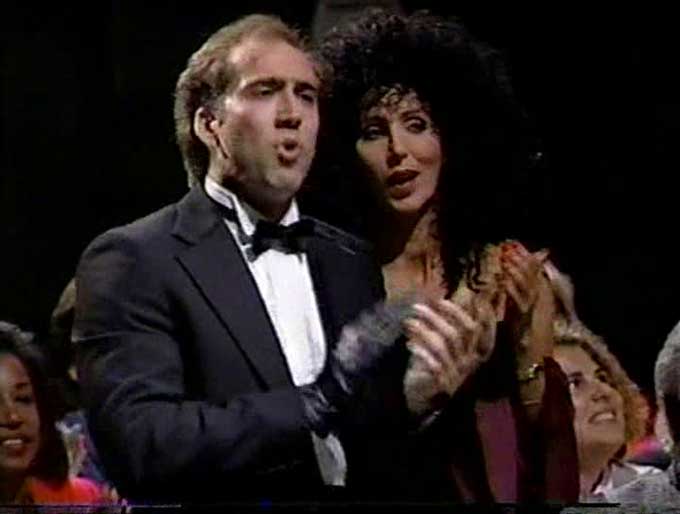 It would take 19 years for Cage to return to SNL, and then only as a guest on Weekend Update as he sat next to Andy Samberg impersonating him. But in an alternate reality, one where The Best of Times took off, SNL could have been a logical next step for Cage in his career. I would have loved to see him spend a year or more as a cast member. Alas, that was not the case — but at least we have this one episode to give us joy.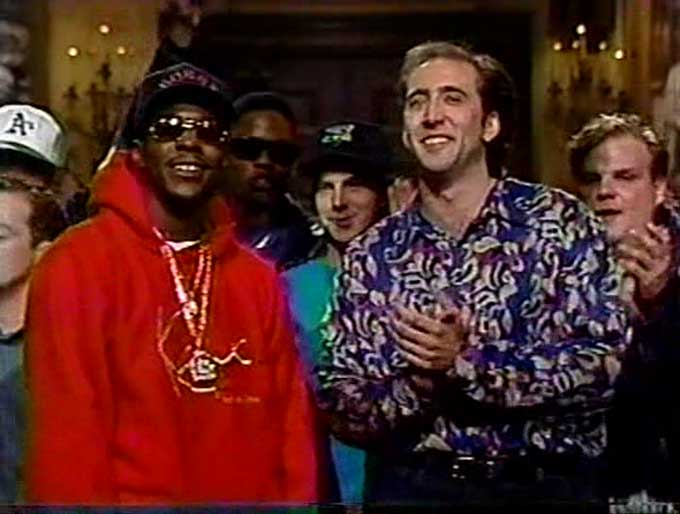 How can I watch it? I think it used to be on Hulu, but it's not there anymore. Cage's two sketches are embedded above, and you can find his monologue in pieces online.
What's up next? Cage teams up with the biggest movie star of his career yet — Samuel L. Jackson — in Amos & Andrew!