Cinemakers: Amy Heckerling #048 – National Lampoon's European Vacation (1985)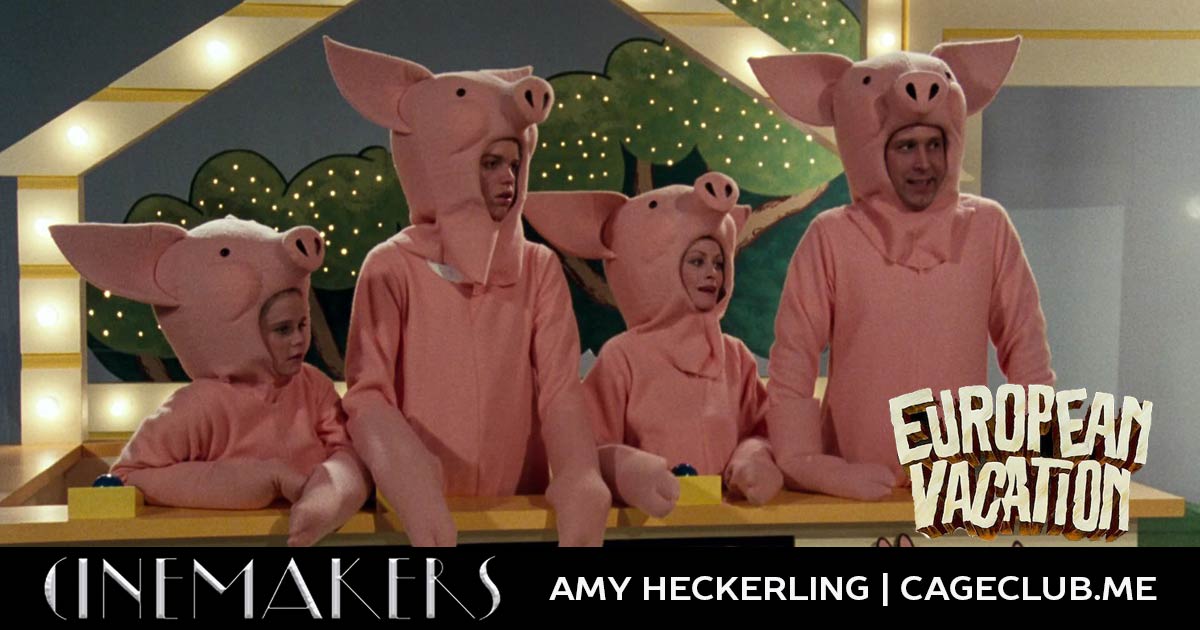 Our tumble down the rabbit hole of Amy Heckerling's career continues as we cover National Lampoon's European Vacation. How naive we were to think that last week's movie was rough! Little did we know just how much we'd all collectively dislike our journey abroad. While Heckerling helped Robert Klane write the screenplay, the good news is that this is the final movie we're covering in this run that Heckerling does not have a writing credit on. From here on out, everything is hers (and hers alone, presumably), which will bring this series right in line with the heart and spirit of Cinemakers. In this episode, we cover this curs'd production (both on-screen and off) but quickly stray into a conversation about nostalgia and memory. It's a good chat!
Want to take another vacation? Check out today's episode of Third Time's A Charm, where Mike covers National Lampoon's Christmas Vacation! 'Tis the season!
Visit our Patreon page at patreon.com/cageclub
Listen, Subscribe, and Rate Our Show:
Like Us on Facebook:
Follow Us on Twitter:
Follow Us on Instagram:
Follow Us on Letterboxd:
Explore and Say Hello: