#CageClub Revisited #027 – Leaving Las Vegas (1995)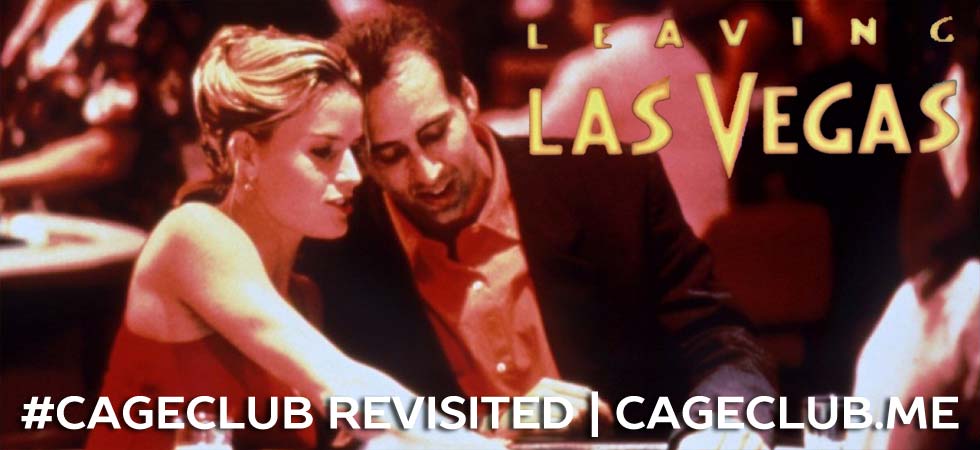 On this (and the next) episode of #CageClub Revisited, we were joined by two (!!) guests brand new to the CageClub universe, so we know we had to step our game up. We kicked things off with Leaving Las Vegas, the film Nicolas Cage won an Oscar for, and the one Elisabeth Shue was robbed of an Oscar for. (Next episode, we'll go even bigger — both literally and figuratively — with Face/Off, so you'll want to come back for that.) We obviously love Nicolas Cage around these parts, but there's something truly special about seeing the movie that the world finally saw and appreciated his greatness in.
If you want to hear our more insightful and in-depth podcast episode about Leaving Las Vegas, you can find that here.
Also, a note: Maddie was muted for a couple minutes about 40 minutes into the episode. We noticed it pretty quickly and fixed it. Whoops! Par for the #CageClub Revisited course, though.
Download the bingo board template (.xlsx), plus bingo "squares" (and how to randomize).
Listen, Subscribe, and Rate Our Show:
Like Us on Facebook:
Follow Us on Twitter:
Follow Us on Instagram:
Follow Us on Letterboxd:
Say Hello: