Kick-Ass (2010): "Superman Lives" as Alternate Reality Batman! [Joey's Review]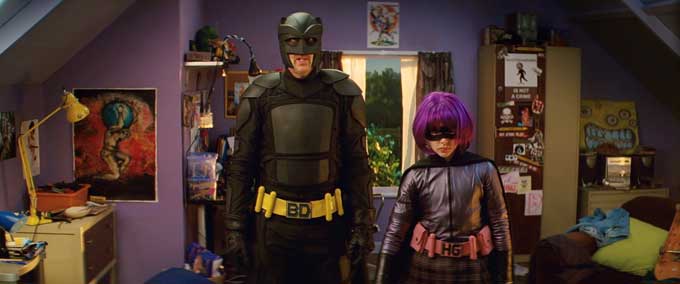 When we covered THE DEATH OF "SUPERMAN LIVES": WHAT HAPPENED?, it was hard not to be disappointed by our current reality: one in which Cage was never given the chance to portray Superman (along with a genuinely interesting Clark Kent). Until KICK-ASS, the closest he got to being a superhero was as Johnny Blaze in GHOST RIDER, but that role is less of a superhero and more of a comic book character.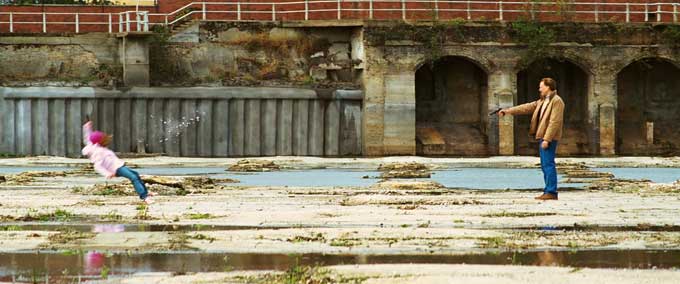 With Kick-Ass — and Cage's dual roles as mild-mannered Damon Macready and vigilante superhero Big Daddy — we finally get the Superhero Cage we've been waiting for. He so perfectly embodies both parts that it makes me even sadder we never got SUPERMAN LIVES. Sigh.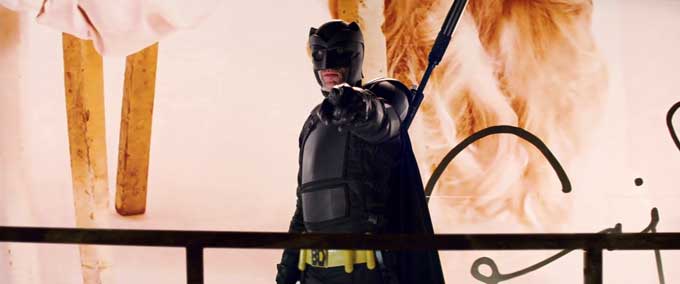 What's great about the Big Daddy character are the choices that director Matthew Vaughn allowed Cage to make. Macready has a mustache; Big Daddy has an even bigger mustache. Macready speaks like a humble Midwesterner; Big Daddy speaks as though he's channeling Adam West from the 1960s Batman TV series. (The story goes that Vaughn hated Christian Bale's gravelly Batman voice in THE DARK KNIGHT trilogy so much that he let Cage talk like West to distance himself from Bale.)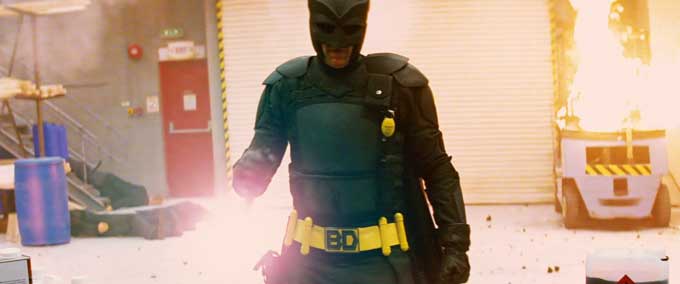 We've seen Cage play well with kid actors in past films, and Chloe Grace Moretz is no exception here. Their dynamic is great, especially because the father/daughter relationship here is hiding some seriously dark undertones and resentment.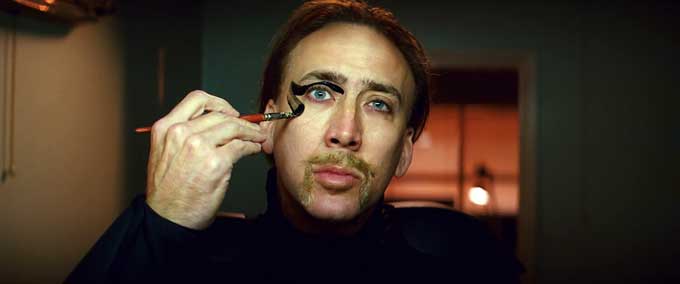 Kick-Ass is one of the #CageClub movies I've seen most often. Watching it this time around, though, I focused solely on the Big Daddy/Hit Girl storyline, which turned out to be really rewarding. Their story is more interesting than the Kick-Ass story, even though theirs wouldn't necessarily work without his. We took the same approach for the podcast; Kick-Ass is such a complex satire of action movies and superheroes that we could talk about it forever. Instead, we opted to solely focus on Cage's performance. I think the podcast is great! I hope you do, too. Check it out tomorrow!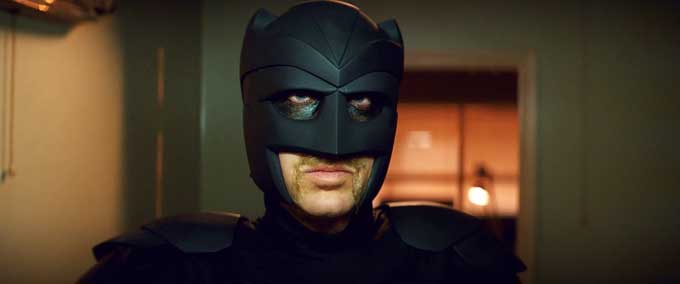 How can I watch it? You have to pay to stream this one, which seems crazy to me; I just assumed it would be everywhere! If you're interested in this type of movie, though, you've probably seen it already. So… watch it again?
What's up next? Back to family-friendly entertainment with THE SORCERER'S APPRENTICE!