The Monsters That Made Us #24 – House of Dracula (1945)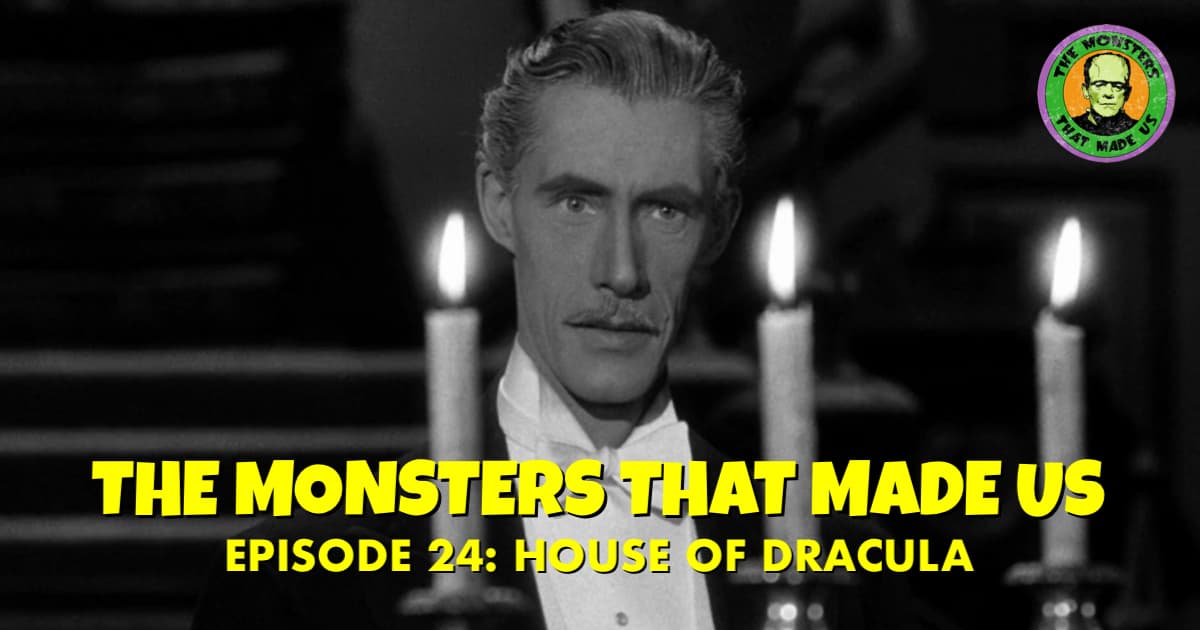 It's an undead man's party as Dracula, the Wolf Man, and Frankenstein's monster descend on the Visarian home of Dr. Franz Edelmann! Join "The Invisible Dan" and "Monster Mike" for another monster rally where they talk about the Wolf Man vs. Dracula movie that almost was, why House of Dracula might be better than House of Frankenstein, and bid farewell to Erle C. Kenton, Jack Pierce, Lionel Atwill, and a few others.
If you enjoy this episode, and want to support the show, check out our Patreon!
Listen, Subscribe, and Rate Our Show:
iTunes
Spotify
Google Play
Stitcher
Amazon
Like Us on Facebook:
The Monsters That Made Us
Follow Us on Twitter:
@MonsterMadePod
@DanColon
@the_mikestir
Follow Us on Instagram:
@TheMonstersThatMadeUs
Explore and Say Hello:
Send us an email at themonstersthatmadeus@gmail.com!
Our Patreon!