Deadfall (1993) : Instant Guilty Pleasure [Mike's review]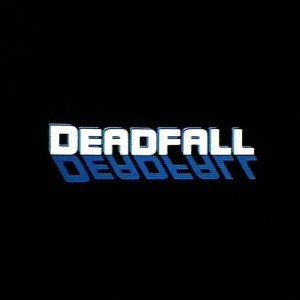 Today on Cage Club we set up the long con while doing our best James Sawyer impression with Deadfall. You gotta understand this whole thing is one big con, and I don't just mean the plot of the movie. Even the marketing team gets in on the fun of grifting to sell this film to the home audience. There is a "slip case" cover with a completely different image than the box art, advertising a totally different movie. The actual box art depicts a scene from the film while the slip case is a "floating head" type poster which they clearly took a picture of Cage from a different movie. The slip case is cool looking and mysterious while the DVD cover is just a still from the film, clearly designed with less excitement, probably because the guy knew no one was gonna see his crappy version until they got home and realized they'd been "had". The entire style is just different and I had to wonder how to account for this. After watching the movie and knowing it was all one long con the whole time, I concluded just what I stated before, that the conning didn't end with what I watched, but extended to the marking and selling of this very product to the unsuspecting masses. It sets the tone for the movie before even playing it. While this film tries to be more dramatic like Red Rock West, it's missteps eventually lend it to feel more in line with Honeymoon In Vegas. That's to say I think Cage returned to comedy a bit sooner than I realized. Understand, I do love this movie, it won me over, but there just is a difference between good and bad filmmaking and unfortunately I watched some bad filmmaking. I am not placing blame on anyone because I enjoy this movie on a guilty pleasures level and hand to heart, I fucking love Nic cage in this movie. Since starting Cage Club this is the stuff I've been after, this is Cage Gold!!!! In this movie he's given "free reign" to create his character any way he wants too. How often is an artists, especially of Cage's caliber allowed such freedom theses days? Of course it helps this movie was directed by his real life brother, and kudos to him for making at least one proper decision while making this flick.
The movie is about Joe, played by Micael Biehn of ALIENS !!! Awesome, I like this guy in future Cage Club movie "The Rock". Joe is involved in a con gone wrong when the movie opens in which he accidentally shoots and kills his own Dad. This crushes Joe on many levels, one being the fact that he had a "Paper Moon" relationship with his Dad in which they Grifted all the time as partners, Dad teaching him everything he knows. We get a lot from Joe's voice over which is pretty awful and reminds me of the first cut of Blade Runner which included a superfluous voice over track that ruins the movie. Voice over is tricky business and this movie isn't quite skilled enough to pull it off. Joe heads to L.A. as part of his dad's dying wish, to meet his Uncle Lou. This is where we meet Lou's number one guy and super intern, Eddie, played by Nic Cage. Eddie can only be described as a complete maniac. He talks through his teeth, always wears sunglasses and seems high on several drugs at once. Eddie connects Joe with his Uncle who is his dead Dad's twin brother! Twist! Joe is told to learn the ropes from Eddie if he wants in on Lou's next con so Joe and Eddie hit the streets to sharpen their game. After picking up Diane, Eddies partner in crime, hey pull an impromptu con at some bar and collect some back payments for Lou. Eddie is kinda freaking more than usual because Joe is doing everything he does, only better. Joe tires to investigate his uncle for his dead Dad but comes up pretty empty. He compromises Diane then goes to Lou's birthday party where Eddie is nowhere to be seen. Eddie is at the strip club, his natural habitat, when he finds out Joe conned him into thinking some guy made a payment just to get Lou to like him more. All Eddie understands is that he's been duped and now feels like an idiot. Eddie is about to kill Lou when Joe shows up and saves the day, killing Eddie in the most gruesome death yet here at Cage Club. Eddie has his head dunked in the deep frier and falls to the ground looking like Freddy Krueger.
Now that cage is out of the movie I've sort of check out, but from time to time Deadfall does draw my attention back. The movie attempts to compensate for the lack of cage and the joyful insanity with which he brought the character of Eddie to life. One such moment is a Charlie Sheen cameo. He beats Joe at pool so Joe can be introduced to Charlie Sheen's boss which will become the main "mark" for the final grift. Charlie Sheen looks kinda devilish and talks a bunch of nonsense, but never comes close to Eddie, sorry movie. Then there is the main boss guy that Joe meets to set up the final con. This guy has a robot arm with a giant scissor claw on the end of it. His office looks like the deck of some 50's sci-fy movie too. He's belongs join a totally different movie. The movie went too far in the wrong direction here and lucky for us we've reached the climax. The whole con at the end is a variation of the opening con, SYMMETRY!!! Then, in the final, final part we see that Joe's Dad wasn't really dead the while time and he was running a long con on his own son. Joe's had enough and quits the con artist life, leaving his back from the dead Dad to keep the $2,000,000 all for himself, and not call the cops or anything. In case you're watching this any you went blind at some point rest assured there is some voice over here to tell you exactly what your missing.
Deadfall caught me off guard. I knew it was supposed to be more of a crime drama, but nothing could prepare me for the actual tone of this movie. It's just so…. goofy? I don't know. It feels like parts of this are just amateur film making and some is mis communication, which I guess we can chalk up to amateur hour. While Cage is off the charts, no one else goes that far, until the crazy scissor claw man at the end, but even that feels like too little ( or too much ) too late. It just made me confused.
Next up on Cage Club we go back to a more light hearted affair with Guarding Tess. Cage plays a secret service agent, but he's not out running around, getting involved in some high stakes game, he's guarding the former First Lady. Things definitely take a turn next time on Cage Club.
Mike
@the_mikestir