#CageClub Revisited #042 – City of Angels (1998)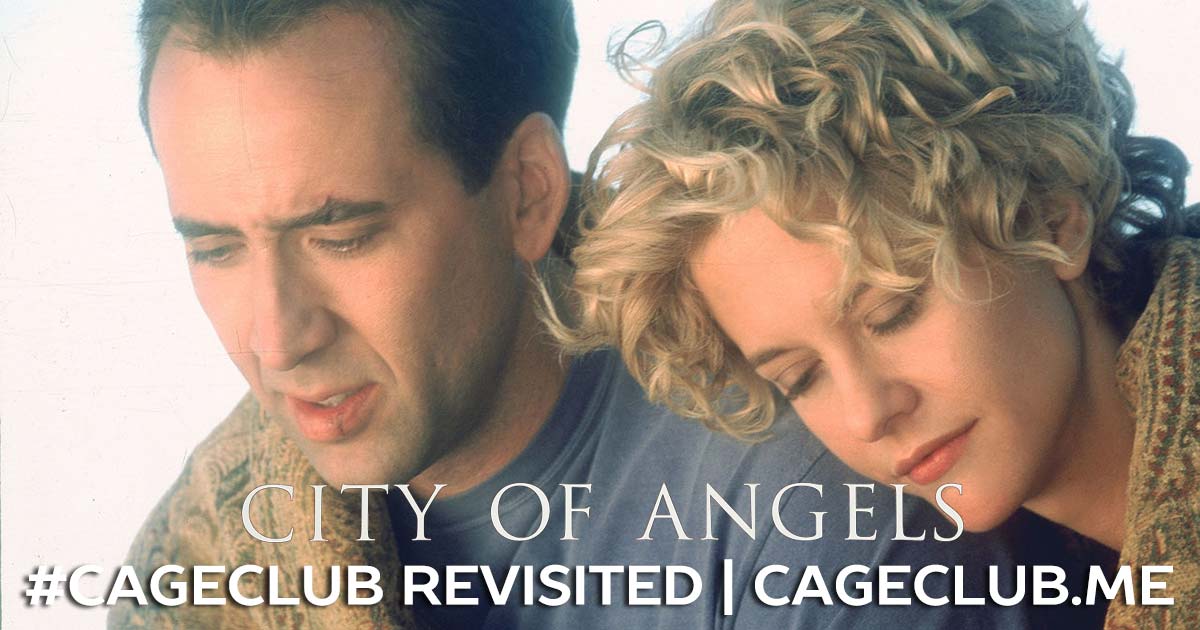 Following his epic three-part action trilogy, Nicolas Cage took a hard left turn toward City of Angels so that he could sit on stuff with Andre Braugher and stand way too close to Meg Ryan. We're headed back to Los Angeles to listen to the sunshine, awkwardly hover near bubble baths, and get taunted by Nick Offerman. One thing that we totally forgot to touch on, which is perfectly understandishable when you consider that we watch movies for Revisited basically on mute, is that this movie's soundtrack is pretty massive, even if it's not particularly good. Considering that we like to pretend we're the authorities on all things Nicolas Cage, just pretend that we talked about that. Please and thank you!
If you want to hear our more insightful and in-depth podcast episode about City of Angels, you can find that here.
Visit our Patreon page at patreon.com/cageclub
Download the bingo board template (.xlsx), plus bingo "squares" (and how to randomize)
.
Listen, Subscribe, and Rate Our Show:
Like Us on Facebook:
Follow Us on Twitter:
Follow Us on Instagram:
Follow Us on Letterboxd:
Explore and Say Hello: