Christmas Carol: The Movie (2001): The Ghost of Christmas Cage [Joey's Review]
CHRISTMAS CAROL: THE MOVIE is more important to the overall narrative of #CageClub than it is as a film. Within #CageClub, it ends the triumverate of Cage Christmas movies (Cagemas?) while introducing us to the first of his five animated films. In ways, it's the end of an era and the beginning of another!
We're still a few years away from Kal-El Cage being born, but Cage's first son, Weston, would be about 10 or 11 when this movie came out. There's not a lot of family-friendly stuff early on in Cage's career, so this is the start of Cage making movies that his kids can actually, you know, watch without having nightmares. It's cool.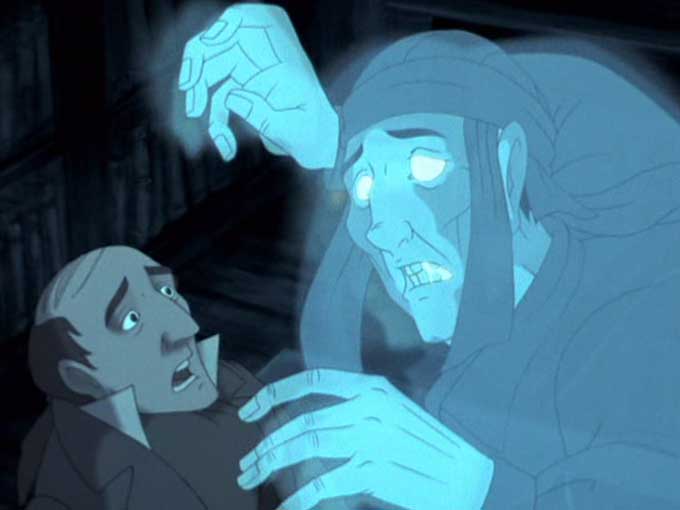 As a film, though, Christmas Carol: The Movie doesn't really have a reason to exist. Scrooge's story has been told time and again, and there's nothing really new here. The art design is cool, but the animation is boring. Cage is barely in the movie; he's probably on screen for maybe 3 minutes? Also, the movie is barely feature length; it's 77 minutes long including like 7 minutes' worth of credits. But hey, Kate Winslet is in it and she sings a song at the end, so… hooray?
I think we all made it abundantly clear in THE FAMILY MAN podcast that we love that movie. TRAPPED IN PARADISE isn't my favorite kind of comedy, but there's still a lot to like and enjoy there. Here? There's not much. The art style gets a little bit more exciting toward the end of the movie when the Ghost of Christmas Past shows up; she adds a dose of life and color to the screen when she's there, which nicely contrasts with the rest of the dull, drab scenery.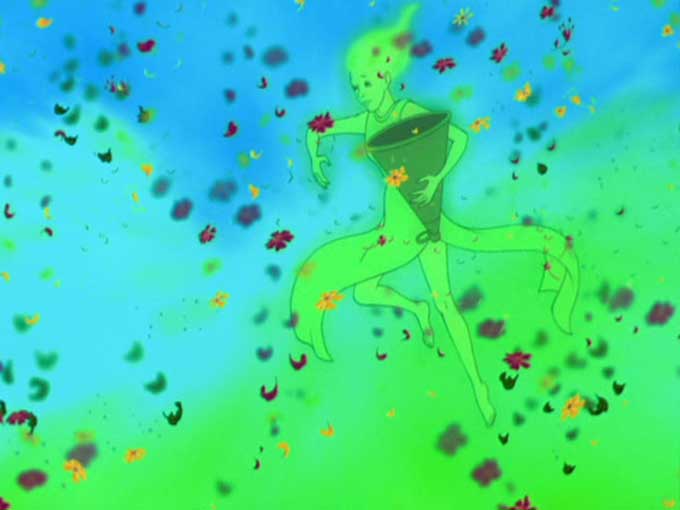 Like several other movies we've covered, Christmas Carol: The Movie isn't bad, but it's not great. It's not a movie I'll return to, for multiple reasons: there are better Cage movies, better Christmas movies, better Christmas Cage movies, and better Christmas Carol/Scrooge adaptations. If Cage was in the movie more, or if the visual style was more engaging, it'd be a different story. But that's not the case here, so if you're looking for me this Christmas season, I'll be re-watching The Family Man.
Two last things, though: Scrooge blasts Tiny Tim in the face with a bucket of water, and there are two mice that hang out all movie. These are, sort of, the film's highlights. See? Mice!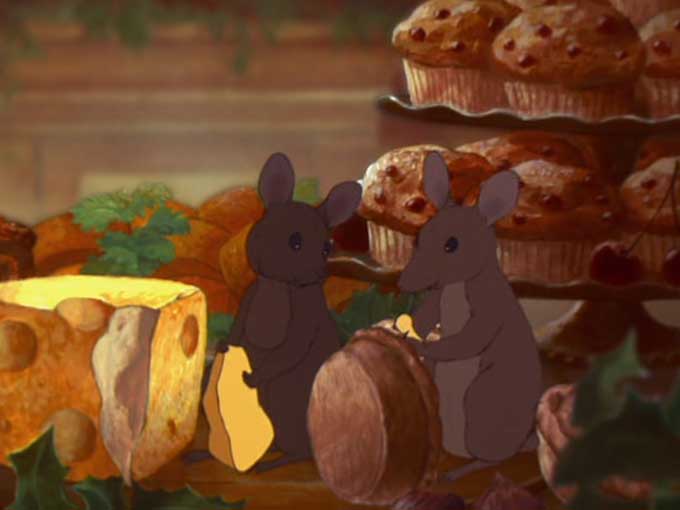 How can I watch it? You'll have to pay for this one, but let's just agree that you don't have to watch it. It's fine.
What's up next? We're headed back off to war — and, more specifically, World War II — in WINDTALKERS.