Captain Corelli's Mandolin (2001): A Reminder to Not Judge a Book by its Cover [Joey's Review]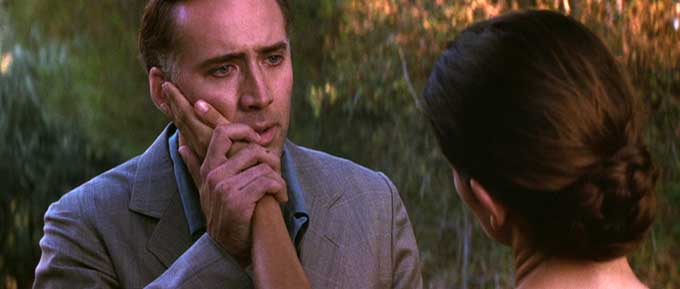 Part of the beauty of #CageClub is never knowing what some of these movies hold. Who ever would have thought BIRDY would have included such a tender story between two war veterans? Who would have thought THE BOY IN BLUE would add "compromising" to our #CageClub lexicon? Who would have thought NEVER ON TUESDAY's one-minute of Cage would make me want to watch it every Tuesday?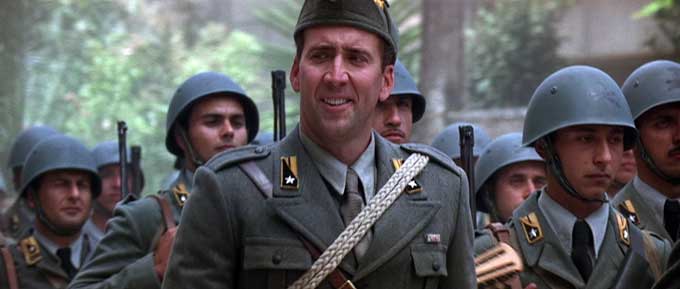 Who would have thought CAPTAIN CORELLI'S MANDOLIN would be a hard R-rated movie about the Nazi occupation of a tiny Greek island?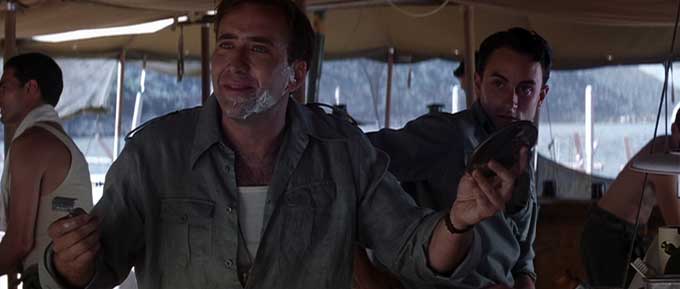 Mike and I head into the movies we don't know as blind as possible. The DVD cover shows Cage and Penelope Cruz in a loving embrace, so I knew there would be some kind of love story. I didn't know anything else about the movie, so to learn that we were thrown back into the era of TIME TO KILL (albeit in a much more enjoyable and well-made manner) was a shock to me. To find a movie with R-rated swearing, nudity, and graphic violence? That only added to my surprise.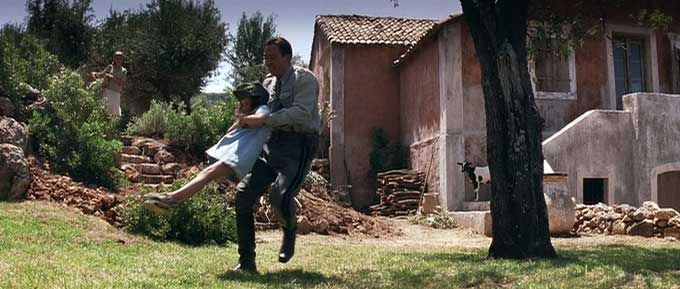 There aren't too many surprises left in #CageClub for me. I've seen about half of the movies we have left, and have a pretty good sense of what the rest are about. There are a few I'm fuzzy on, but Captain Corelli's Mandolin was one of the last true chances I had to be surprised by a #CageClub movie's content, and surprised I was! It won't go down as one of my favorite Cage flicks, but it far exceeded every expectation I had, and was far more interesting to watch and follow than my idea that he was part of some grand orchestra somewhere.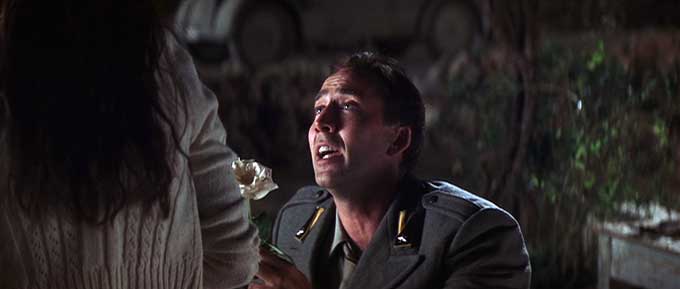 Knowing nothing about these Cage movies makes watching them sort of like Christmas morning. Even if the present is a dud (and, to be fair, there have been very few duds so far … I count three), there's still the surprise of opening it and trying to figure out what it is. It's the same reason I try to avoid movie trailers for films I'm going to see. I already know I'm going to watch every Nicolas Cage movie; why ruin the excitement of figuring out what it is by reading a synopsis or watching a trailer?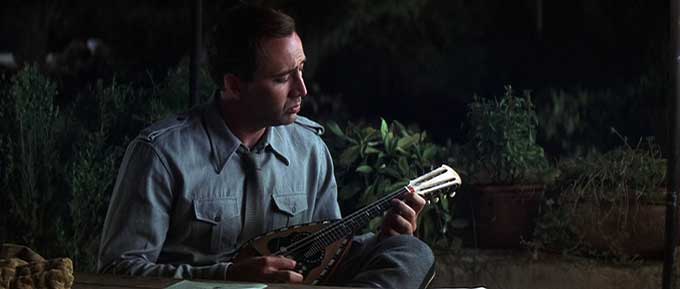 Going into movies 100% blind may not be the way everyone wants to watch movies, and I get that. But if you learn one thing from Captain Corelli's Mandolin (other than, hey, maybe not all Axis soldiers were bad guys!), I think it's worth noting that this film serves as a great example to not judge a book by its cover (or, you know, a movie by its title). I don't know that I necessarily have a better title for this film — and the titular mandolin does play a significant role in the story — but it's not at all the type of movie its title seems to suggest. I don't know how many people will want to watch a gritty period piece about Nazi occupation of a Greek island, but I'm guessing that number is higher than the number of people who want to watch a movie about a mandolin player.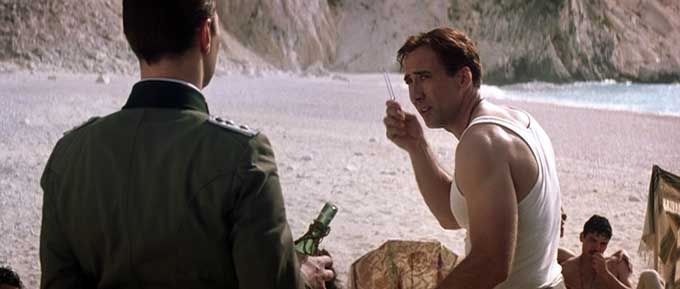 Maybe I'm wrong. I don't know! All I know is that it's good to be open-minded.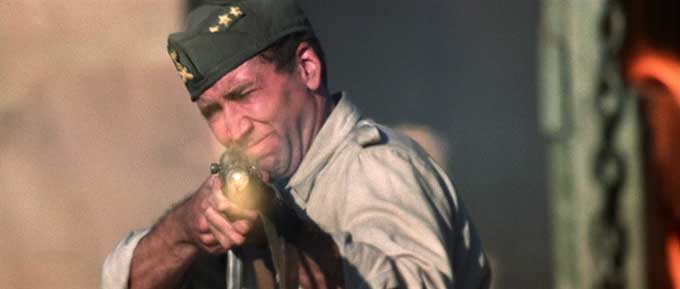 Plus, this movie stars almost-Superman next to Batman. What's not to love?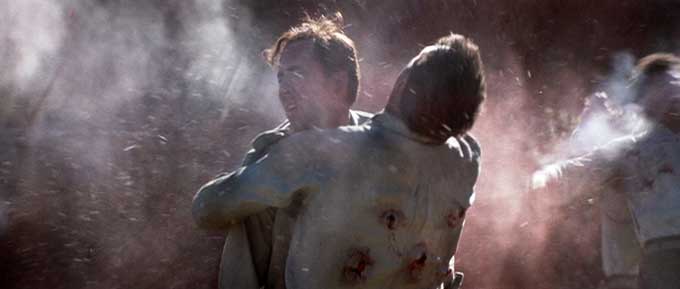 How can I watch it? Once again, you'll have to pay to rent it. If you're looking to take the scenic route, you can also read the book this movie was based on! Or, you know, you could not.
What's up next? We're going to complete the Cage Christmas trifecta — and hit Cage's first animated film — with CHRISTMAS CAROL: THE MOVIE!