Tub Talk #010 – The Best Songs of 2000-2018: #40-21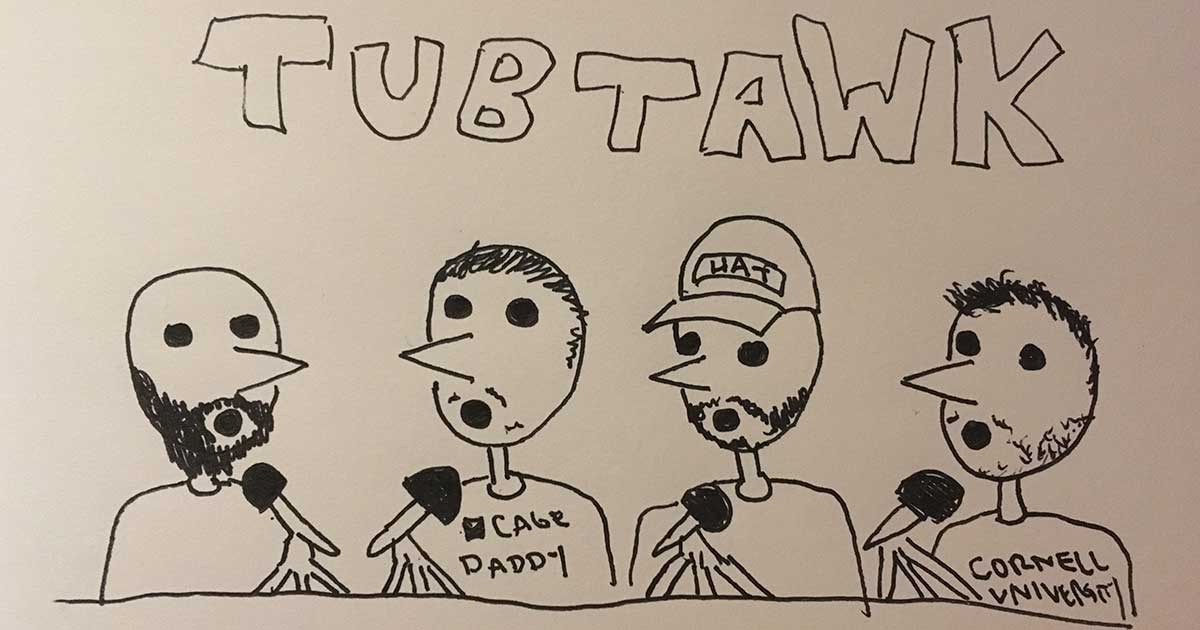 We're still counting down the best songs of the 2000s and we've almost made it to the end! But we've got miles to go before we sleep, plenty of songs to count down, and even more stories to share. In this episode, we welcome the return of Mr. Hands, Bob regales us with his bounce ball story, and Matt (at long last?) learns how to pronounce Bon Iver. We also learn about the dark history of Guy Hebert, imagine life as one of Michael Stipe's grocery boys, and realize Matt has a fascination with old people dying. Did Blackalicious prompt us to create our March Madness bracket this year? Is Sun Kil Moon the singer/songwriter version of Twitter? Will Mantz listen to music that doesn't sound good to his ears? Listen and find out as we ease our way out of songs #40-21 of the 2000s!
Want to have one of us show up to your home or place of employ while reeking of gin? Visit our Patreon page at patreon.com/cageclub.
This Episode's Playlists (Spotify):
Listen, Subscribe, and Rate Our Show:
Follow us on Twitter:
Follow the CageClub Podcast Network:
Say Hello: