1999: The Podcast #029 – Bats – "Bats, Man" – with Austin Wolf-Sothern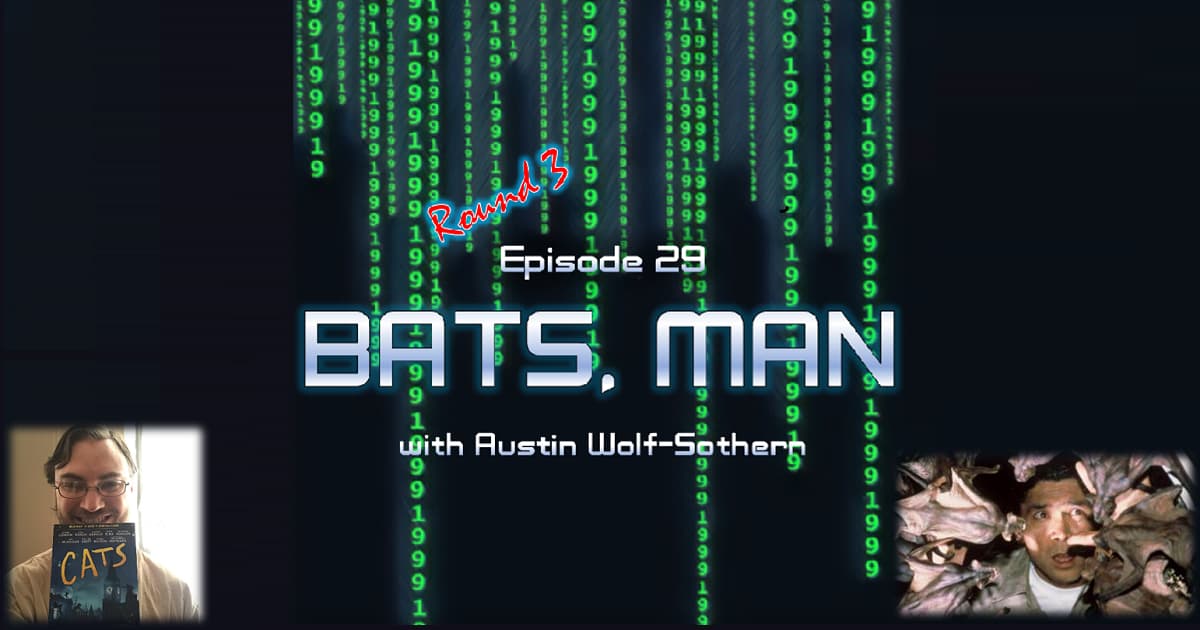 "Dusk! With a creepy, tingling sensation, you hear the fluttering of leathery wing! BATS!"
Bats.
So, not every 1999 movie was a paradigm-shifting landmark. Some of them were unabashedly absurd b-movie creature features about bats. Like Bats.
1999's 127th-highest grossing movie, Bats opened at #9 just in time for Halloween, on the weekend of October 29th.
But it nearly earned back its budget in its opening week, taking in 4.7 million dollars, and going on to earn more than 10 million dollars on a US-only release.
Bats is also the worst-reviewed film we've covered. But is the Lou Diamond Philips-led horror romp a hidden gem?
Maybe!
So we asked the world's #1 fan of the movie Bratz, Austin Wolf-Sothern, to go to bat for Bats, a movie Joey ended up loving and John ended up rooting for in spite of all its frustrating shortcomings.
You can check out Austin's Patreon site here: The Truth About Cats and Bratz
o
Listen, Subscribe, and Rate Our Show:
Like Us on Facebook:
Follow Us on Twitter:
Follow Us on Instagram:
Follow Us on Letterboxd:
Say Hello: