#CageClub Revisited #048 – Army of One (2016)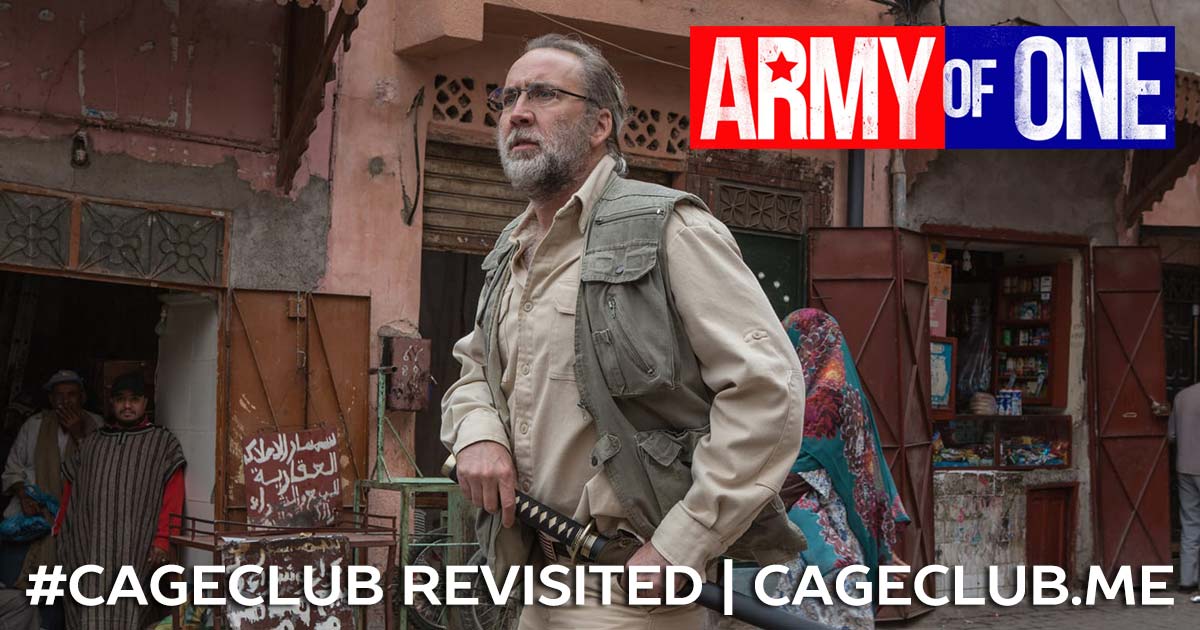 Wedding bells are in the air — not at CageClub HQ, just in the world in general — and we're continuing the journey we began last episode with something new! We're just trying to get a sword through customs as we hunt for OBL alongside Nicolas "The G" Cage in Army of One! In this episode, we look back at the career of Russell Brand, wonder why Nicolas Cage doesn't do more comedies, and find a startling number of similarities between this movie and Birdy. Mike also tries to guess more of Joey's favorite movies of the 2000s, and Joey vamps for a while as Mike refills his coffee.
If you want to hear our more insightful and in-depth podcast episode about this movie, you can find that here.
Visit our Patreon page at patreon.com/cageclub
Download the bingo board template (.xlsx), plus bingo "squares" (and how to randomize)
.
Listen, Subscribe, and Rate Our Show:
Like Us on Facebook:
Follow Us on Twitter:
Follow Us on Instagram:
Follow Us on Letterboxd:
Explore and Say Hello: