Windtalkers (2002): Another Case of Cage and 'What If?' [Joey's Review]
Few #CageClub movies have delivered a rollercoaster ride like WINDTALKERS. I don't mean this to be a purely positive description, though. I was super on board with this movie for its first and final thirds, but I felt it lost its way in the middle. I was really glad when it managed to win me back over in the end, but for a while I was worried we'd be dealing with another less-than-stellar Cage war movie.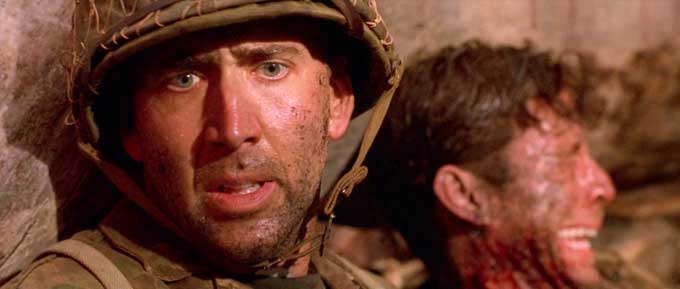 Part of this is my fault, albeit unknowingly. Before we started #CageClub, Mike and I agreed to always try to get the longest cuts of each movie we could; we wanted to get the most Cage for our buck, you see. Being a snob, I opted for Blu-ray whenever I could. Turns out, in this case (and for Con Air), the Blu-ray cut isn't the longest cut available. Neither of us knew we were missing out for Con Air (a #CageClub listener  on Twitter pointed it out), but Mike grabbed a much longer (20 minutes longer) cut for this.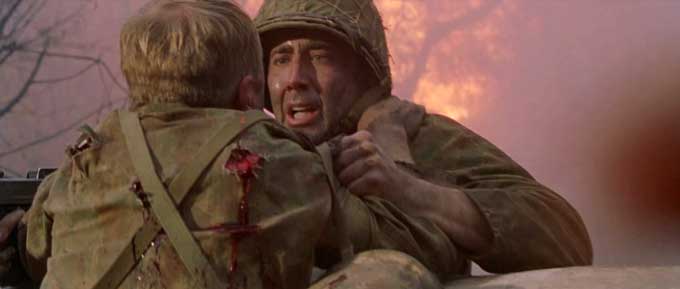 Comparing the differences, I'm really disappointed I didn't see the director's cut. Aside from more violence, the theatrical run cut out a lot of character development scenes — in the middle of the movie, where I had lost interest — that would have kept me engaged in the narrative. Don't worry, though — I fixed the problem by ordering the director's cut on DVD.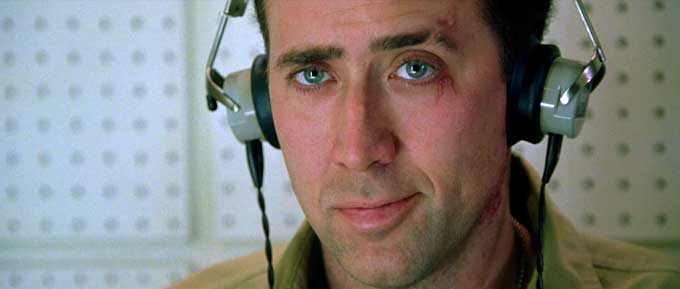 As it stands, even in the version of the film I saw, Windtalkers is a war World War II epic that seems lost to the history books for a few reasons. Most notably, it was set to release in September 2001. After 9/11, the studio bumped this release back into June 2002. Whether the country wasn't ready to watch a war movie or whether the studio didn't promote it as much the second time around, I don't know. What I do know is that this $115 million movie only made back about $40 million in the US, and only $77 million worldwide.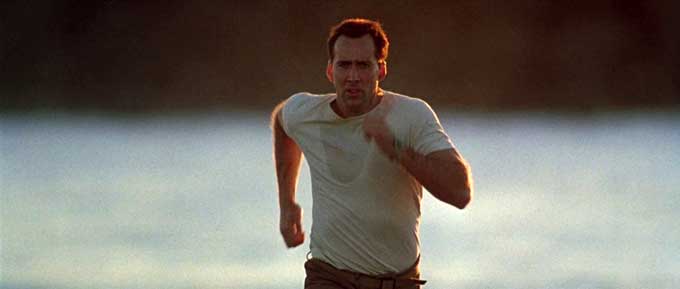 But as one of John Woo's final American movies, and one of Cage's most gritty war movies (in a career filled with them), Windtalkers is absolutely worth seeking out. It folows Cage as he's tasked to protect a codetalker (or windtalker): a Navajo soldier who relayed coded messages over radio broadcasts. While the film doesn't show its two codetalkers in much action, everything about the story revolves around them. They drive the narrative and they drive the conflict, and both do a great job.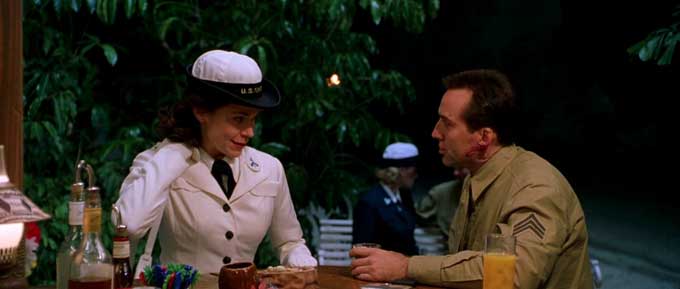 Windtalkers is another case of Cage and "What if?" Just like we talked about with THE BEST OF TIMES, when Cage could have been a television star, I wonder what would have happened had this movie come out at a different time and had been a box office smash. Cage has action movies left in the tank, but this kind of ends the massive action movie portion of his career. I feel like this is something I've said before — and maybe something I'll say again — but if Windtalkers goes on to gross $300 million, does Cage continue his career path as a leading man in massive Hollywood action movies? Maybe! The world will never know.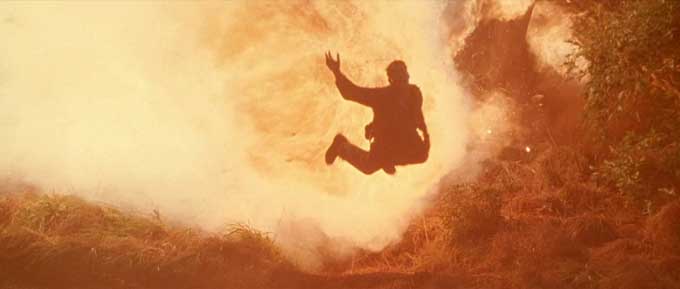 The podcast episode we recorded for this movie is really long and in-depth, so I'll leave things as they stand here. Windtalkers wound up being a pleasant surprise; after being wary of a movie approaching 2 1/2 hours (or, you know, over 2 1/2 hours if I had watched the "right" version), I was hungry for more when the movie ended. Check this one out! In a weird way for a $115 million movie, it's a kind of underrated Cage gem.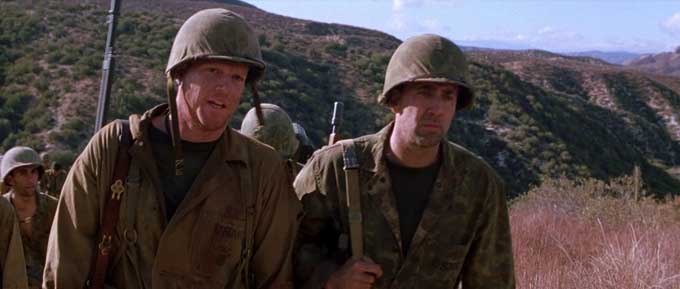 How can I watch it? It's not on Netflix or free on Amazon, so you'll have to pay for this one. The more popular version (by far, it seems) is the theatrical cut; if you're a Cage completist, you'll want to dig for the extended/director's cut.
What's up next? It's Cage's directorial debut: SONNY!