Welcome to Hollywood (1998): A Cautionary Tale (in More Ways Than One) [Joey's Review]
In turns out that what they say is true — you can't believe everything you read on the internet.
Mike and I want #CageClub to be the ultimate authority on all things Nicolas Cage in movies. We scoured his IMDb list to ensure we found every movie he was ever in. That's how we came up with our (original) tagline: Two fans. 72 movies. One Cage.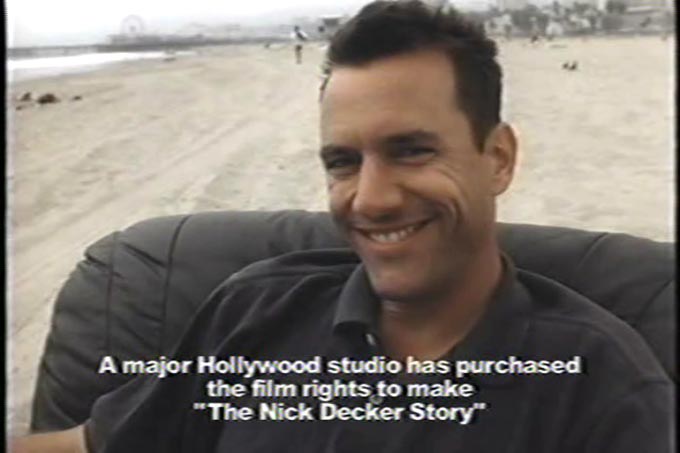 Since that initial list, we've added a handful of movies/special events to our queue. We slotted "The Death of Superman Lives: What Happened?" into our schedule at the time Cage's Superman movie would have come out. We added his appearance on SNL from September 1992. We've tacked on his newest movies — THE RUNNER, PAY THE GHOST, and the soon-to-be-released SNOWDEN — to the end of our run. By the time we get to the end of our run (currently scheduled for late January 2016), it's not implausible he'll have released another film; he does have six films currently in post-production, after all.
But our obsession didn't end there. I had found a list of movies Cage was tangentially related to — more specifically known as the "Self" category on IMDb — to fully flesh out the filmography we'd cover. There are a couple surprises coming up in the months to come, but we've reached our first: WELCOME TO HOLLYWOOD. And I have to say it was a surprise for us, too.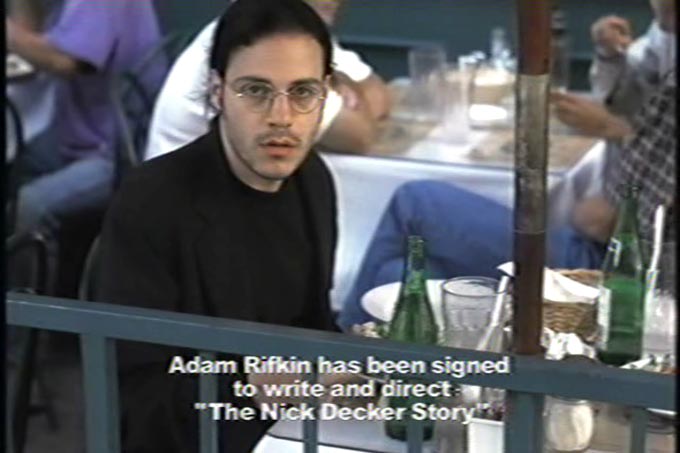 Why, you ask? Because Nicolas Cage isn't in the movie. That's right! Despite being credited on IMDb and even listed on the DVD (albeit as Nicholas Cage, with that horrendous 'H' in there), he's nowhere to be found in the film's 89-minute runtime. Nowhere! In a film full of Cagenections! Nicolas Cage is conspicuously absent. Add this to the list of questions we'll have to ask him if we ever get the opportunity to interview him. Where did he go?!
We don't know, and we may never know. There's virtually no information on the internet — that I can find, at least — as to what happened to his part in this movie, or where his scenes may have wound up. There are no special features on the DVD, and Cage isn't even thanked in the credits. Why is his name on the DVD box? Why is it listed on IMDb? We may never know!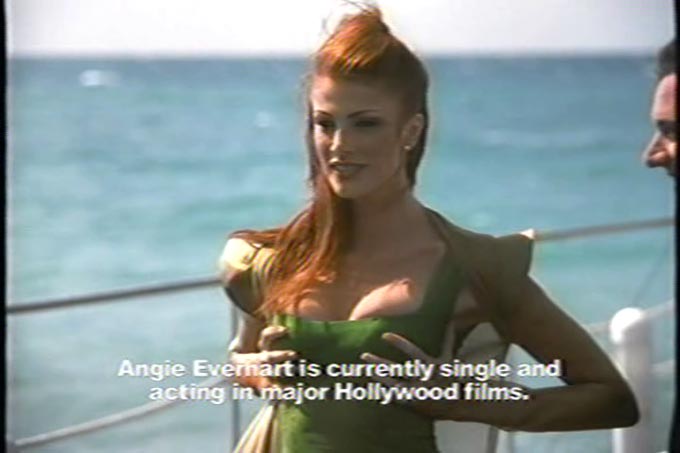 So let us make lemons out of this lemonade, and learn a lesson: not everything you read on the internet is true.
The good news, though, is that the movie is pretty fun! It's a semi-mockumentary/satire of Hollywood, and a look at how miserable it is to be a young actor trying to land your first part. Much like the lesson we learned from believing the internet, Welcome to Hollywood is a cautionary tale. Let us all remember that the grass ain't always greener, and remember that Nicolas Cage may not be in everything the internet says he's in.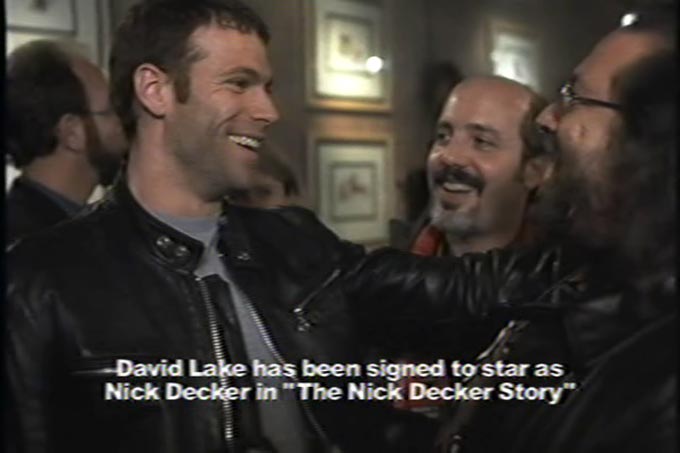 How can I watch it? You'll have to order the DVD on Amazon for a few bucks. There's no Cage, but it's actually pretty fun! And it's made by the guy who gave us Man in Red Sports Car, so we all owe it to him to support his work forever and ever.
What's up next? It's another major omission in my #CageClub viewing history: 8MM!