Wild at Heart (1990): The Influence of an Auteur [Joey's Review]
Have you ever been watching a movie you've never seen before when you know, with certainty, who the director is? That's not altogether uncommon, and it has to do with what's known "in the biz" as auteurs. According to Google (you're welcome for doing the work for you), an auteur is "a filmmaker whose personal influence and artistic control over a movie are so great that the filmmaker is regarded as the author of the movie."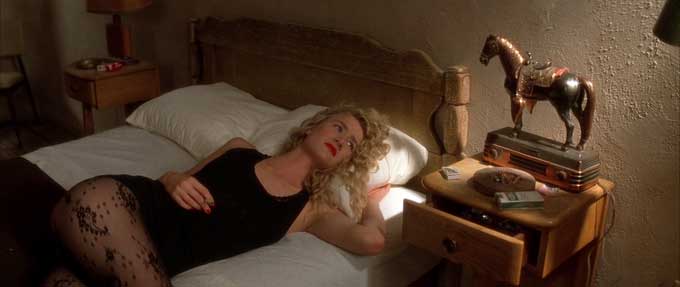 Being regarded as an auteur is a high compliment — with very few exceptions, maybe — because it means you absolutely own your style. There aren't altogether too many auteurs in Hollywood today, but they're all names you know: Quentin Tarantino. David Fincher. Wes Anderson. Paul Thomas Anderson. David Lynch.
It's that last one who's the reason we're all here today. In 1990, as he was making the delightfully quirky Twin Peaks, David Lynch wrote and directed a movie: WILD AT HEART.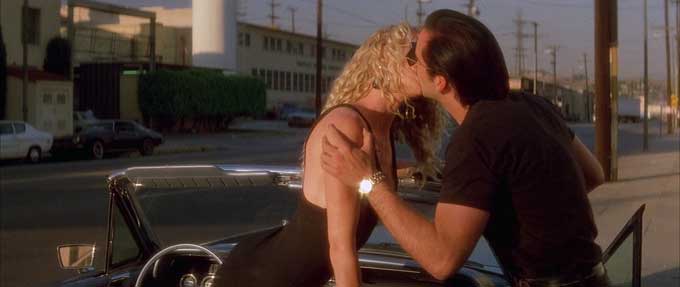 Forget what I said about RAISING ARIZONA. It turns out that my favorite Cage movie is Wild at Heart, and it honestly isn't even close. A lot of that has to do with the terrific performances from Cage and Laura Dern, but just as much — if not more — can be attributed to David Lynch's directorial style and touches.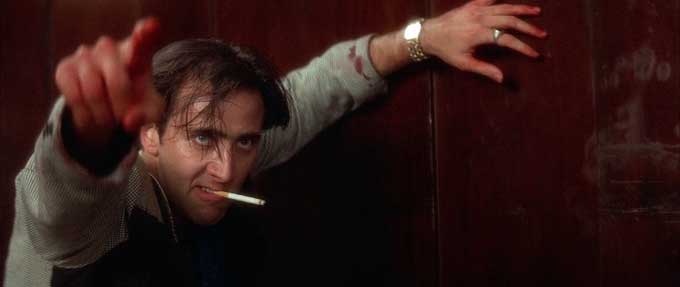 There are a few things synonymous with Lynch that can be found in this movie.
1. Angelo Badalamenti. The composer for many of Lynch's early projects (Blue Velvet, Wild at Heart, Twin Peaks, and more), Badalamenti adds an aura of eeriness and spookiness and overall creepiness to the already creepy visuals and tone in Lynch's movies. There's an inherent dreamlike quality to Badalamenti's music, and it's as central a piece in this movie as any of the other directorial flairs Lynch airs. It's perfect, and it's right at home in Wild at Heart.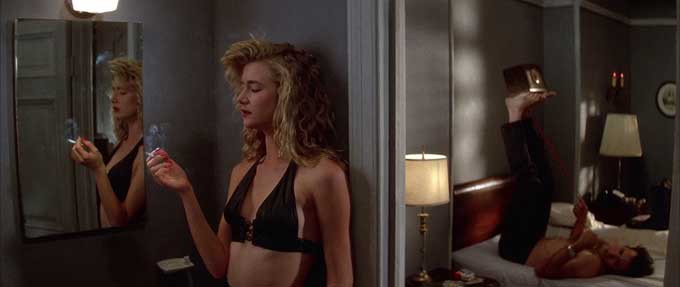 2. Characters filmed singing. Tying directly into the first point on this list, David Lynch loves music. A year or two ago, I attended a one-on-one interview with him at the Brooklyn Academy of Music. The interviewer asked him about his films, and the conversation ultimately (and inevitably) transitioned into music. Suddenly, we were in the dark, listening with David Lynch to Kanye West's song "Blood on the Leaves," one of Lynch's favorite songs. Music is a major part of his life and his movies; aside from Angelo Badalamenti's wonderful score, Wild at Heart features a lot of memorable music, but nothing more memorable than Cage grabbing the microphone in a club and singing "Treat Me Like a Fool" or singing "Love Me Tender" to Lula over the end credits. Ahhh… it's just so great.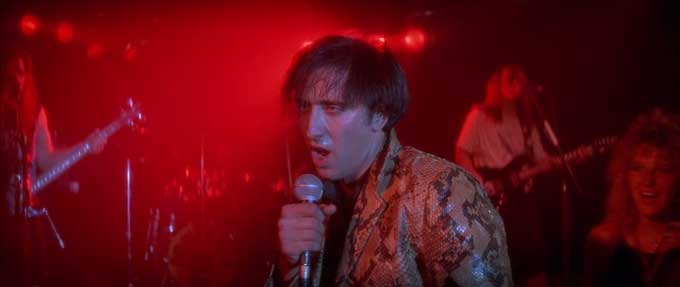 3. Crossover actors. This isn't necessarily a sign of an auteur, but it's in the ballpark so you can indulge me for a second. All directors love to bring back actors they've had a great time working with; Lynch is no exception. As Wild at Heart was filmed right around the same time as Twin Peaks, Lynch had this stable of awesome actors he loved that he could pull from for this film. There are FIVE actors from Twin Peaks that make their way into Wild at Heart. While none of them have a truly central role, they're all important and prominent enough in the film to be recognized.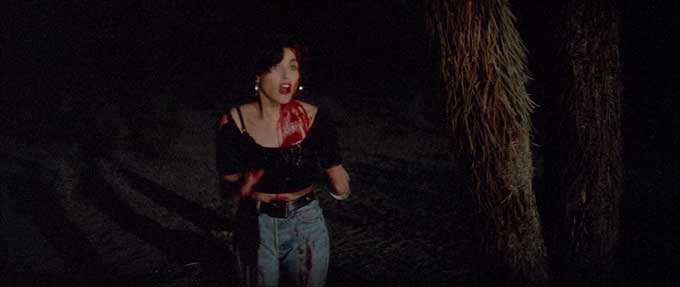 4. Shots of highway driving at night. This is one of the surest signs that you're watching a David Lynch movie; it's almost the entirety of LOST HIGHWAY and a major factor in MULHOLLAND DRIVE, among other films. Lynch loves to film roads at night as characters transition from one place to the next and one point in their life to the next. The film's true turning point occurs on a nighttime drive, as Sailor and Lula encounter Sherilyn Fenn (from Twin Peaks! see #3 above) who was just in a horrific car accident. Seeing her absolutely devastates Lula, and really shifts the movie from its first half to its second half. Aside from being visually spectacular, Lynch's shots of highway driving at night serve thematic purposes as well.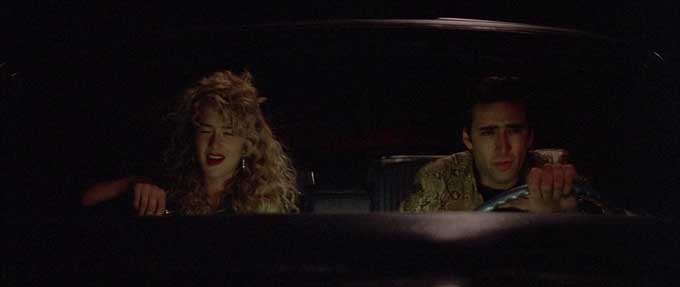 5. The Wizard of Oz. David Lynch loves The Wizard of Oz. (Really, who doesn't?) He draws on its mythology and story in a lot of his projects, but in none more so than Wild at Heart. This whole film is an extended Wizard of Oz metaphor; Mike has a great theory that he shares on the podcast tomorrow (and maybe even his blog!) about how each of the characters directly correlates to someone in that film. But even for people not looking that deep, there are obvious connections that you can draw. Let's take them one at a time.
a. Someone (whom we later find out to be Marietta, Lula's mother) is constantly monitoring the film's goings-on through a crystal globe, much like the one the Wicked Witch of the West has.
b. Sailor and Lula talk about the Wicked Witch in casual conversation, like she's a real thing they need to worry about.
c. Marietta literally flies by their car on a broomstick, a la the Wicked Witch.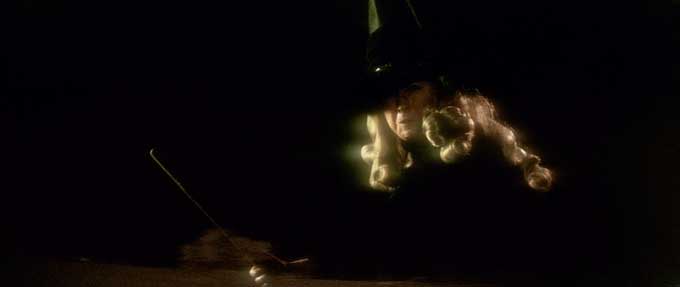 d. Jack Nance, as 00 Spool, references Toto in my favorite speech of the movie.
e. Lula, wearing ruby red shoes, clicks her heels together.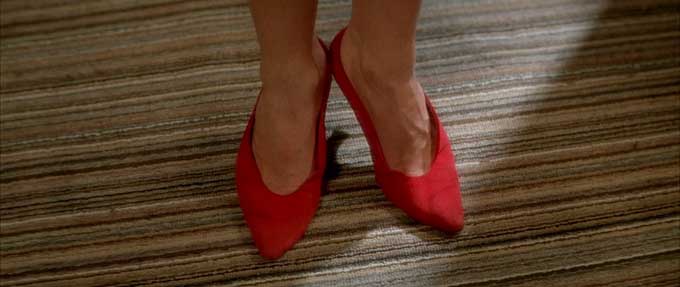 f. Sheryl Lee (Laura Palmer herself!) appears at the end of the movie in a pink bubble as the Good Witch.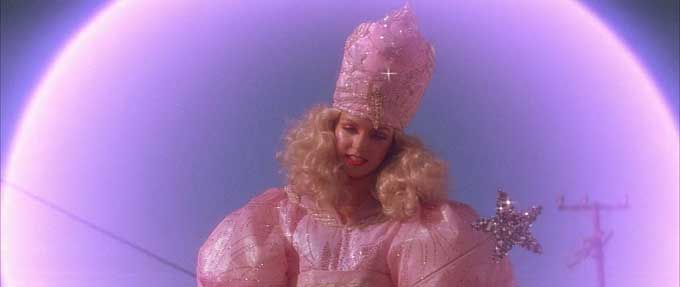 g. A photograph of Marietta melts at the end of the movie when a drink is spilled on it.
Now, out of context, this may all sound silly. But within the world of Wild at Heart, it's all wonderful. Everything coalesces to create the perfect love story — one that will live on forever.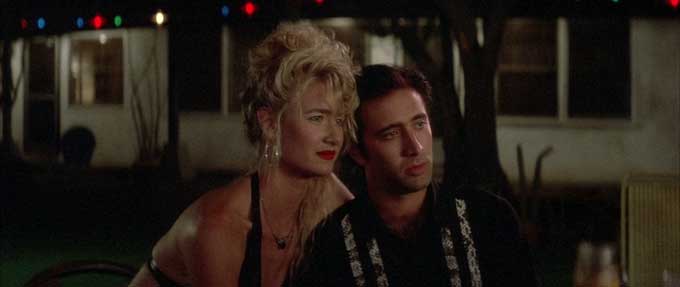 I love this movie so much. Like I said at the top, it's my favorite Nicolas Cage movie. I could write about it forever, but I won't; you'll hear more than enough of me talking about this during tomorrow's podcast, which clocks in at nearly 2 hours. Strap on your ruby red slippers and buckle up.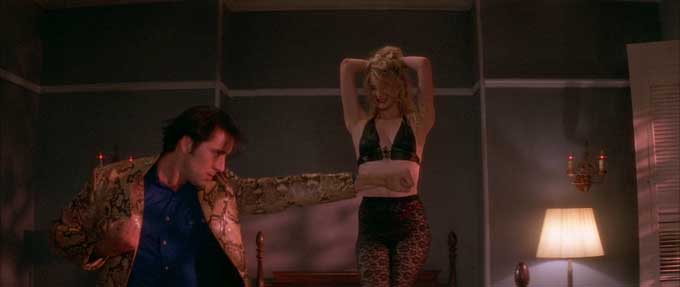 But wait! Before we wrap things up, let's quickly dive into INDUSTRIAL SYMPHONY NO. 1: THE DREAM OF THE BROKENHEARTED. In some ways, it's a companion piece to Wild at Heart; it's directed by David Lynch and once again includes Cage and Dern. But they're only in it for a minute (or less) before we're whisked away to a stage production of this dreamscape. It's sort of an alternate ending to Wild at Heart — one in which Sailor and Lula didn't get back together.
What would happen in that event? Well, Lula would go mad, and we'd see a lot of creepy things descend from rafters while a beautiful woman sang sad songs and drifted around on wires. Industrial Symphony No. 1 is, once again, definitively Lynch, but in a different way. Lynch began — and remains — an artist in addition to being a filmmaker. His art, as you'd expect, is incredibly creepy. I feel lazy with this word choice, but it's at times industrial, in addition to being surreal and icky. It's sounds that don't match up to the visuals, like you find here. It's the stuff of nightmares, which is (literally) what this 50-minute short is.
The entire thing is available to stream on YouTube; I've embedded it below. It's worth checking out, but not nearly on the same caliber as Wild at Heart. As #CageClub completists, though, we were obligated to watch it. It's spooky and beautiful and 100% Lynch, which means it's worth checking out.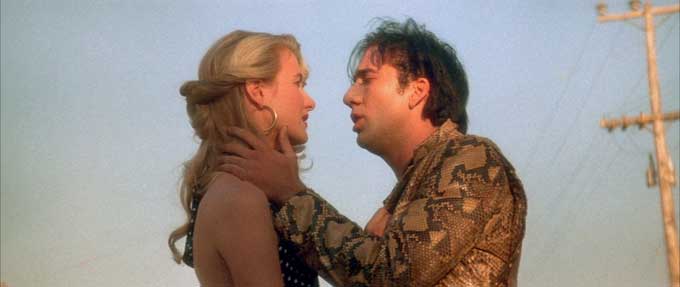 How can I watch it? It's seemingly impossible to stream legally in the U.S. You can supposedly stream it on VUDU, but our podcast guest didn't have much luck in that regard. It's widely available on DVD, though, and I highly recommend you buy it and watch it and love it.
What's up next? We take to the skies with FIRE BIRDS! It doesn't seem like it's free to stream in the big places, but it's incredibly affordable (like, stupidly so) to buy if you want to do that sort of thing.