#ZacAttack #034 – The Greatest Showman (2017)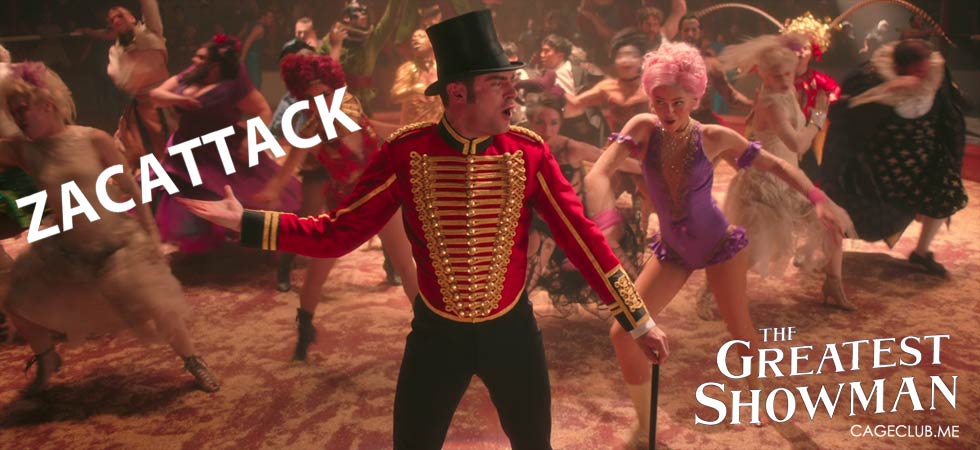 Two bonus episodes of #ZacAttack in less than 30 days? It's a modern miracle! With no new episodes on the horizon, we hope this super-sized episode of The Greatest Showman will hold you over. The Greatest Showman marks a return to Zac Efron's best genre (musicals) and throws us back in time to the dawn of the circus. Rather than call on resident historian Mike Manzi, we called upon Jordan Polan-Clarke of Wistful Thinking, who is our podcast network's resident circus expert. There's talk about trapeze, elephants, and when it's just called "circus" (and not "the circus"). We also dive deep into the movie as we travel song by song from beginning to end, covering the highs (Zac Efron's arrival via "The Other Side") and the lows (does anyone remember anything about Michelle Williams's "Tightrope"?). We also open the biggest mailbag ever and drive Jordan to the verge of delirium with game after game. Is The Greatest Showman the greatest episode in the history of #ZacAttack? You'll have to listen and find out!
Listen, subscribe, and rate us now on iTunes, Google Play, and Stitcher!
Like us on Facebook, follow us on Twitter, and send us an email and say hi!