Wistful Thinking #007 – King Cole's Party (1987)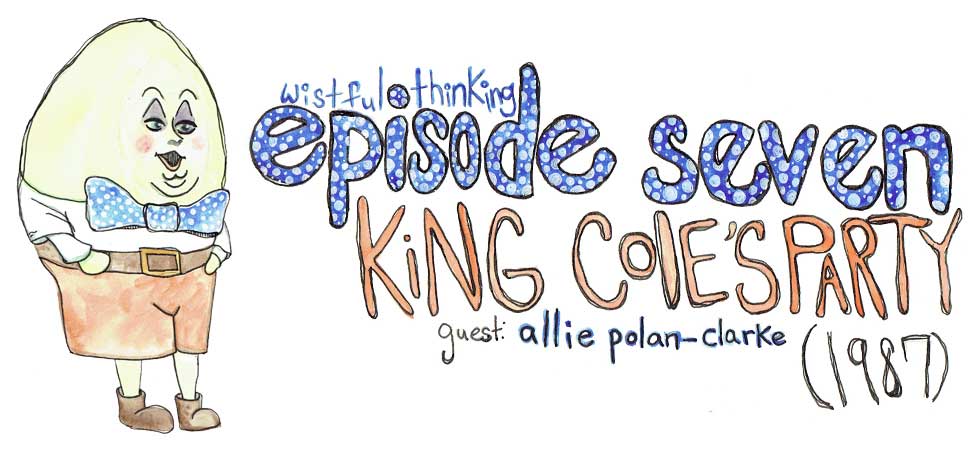 In episode seven, Allie Polan-Clarke joins us to watch the 1987 children's video King Cole's Party. We learn that it is hard to watch a video for toddlers for fun as an adult because as it turns out, it's not fun! Hear us delve into all the different levels of bad acting and creepy characters and, as a special bonus, Cara tells us how to entertain babies even if you don't like kids.
Listen, subscribe, and rate us now on iTunes, Google Play, and Stitcher!
Like the Wistful Thinking and CageClub Podcast Network pages on Facebook, and follow Wistful Thinking and the CageClub Podcast Network on Twitter.